Best Resume Keywords to Land a Job: A Complete 2023 Guide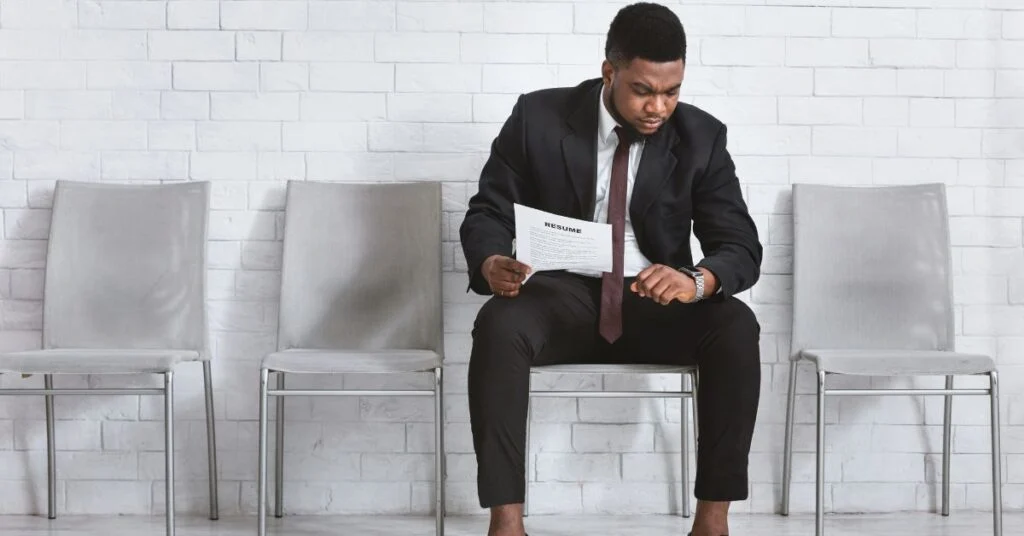 In a highly competitive job market, a well-crafted resume can make all the difference in setting you apart from the rest of the applicant pool. A resume represents your skills, experiences, and qualifications even before you have the opportunity to meet a potential employer face-to-face. So no matter how impressive your credentials are, if you have a poorly constructed resume without the right keywords, it can go unnoticed by employers. This guide provides a comprehensive overview of industry-specific resume keywords—as well as a sample resume—and why and how you should add them to increase your chances of landing your dream job.

Why Should I Include Keywords on My Resume?
In today's digital era, a resume not only needs to impress hiring managers but also machines. A large number of companies now use Applicant Tracking Systems (ATS) to scan and filter resumes before they reach the hiring managers. According to a Harvard Business School study, 88% of employers believed that qualified high-skill candidates were vetted out by ATS because they did not match the exact criteria established by the job description. These systems are designed to identify specific resume keywords that match the job description, skills, and qualifications required for a particular job role.
Without these relevant resume keywords, your application may never be considered for the role. Including appropriate keywords also highlights your skills and qualifications, making it easier for recruiters to assess your suitability for the job. Therefore, by tailoring your resume to match the job description, you can enhance your chances of getting noticed by recruiters and securing your dream job. 
How Should I Find the Right Keywords?
Here are some tips that you can use to ensure your resume contains the right keywords to catch the attention of ATS and potential employers: 
Do a thorough examination of the job description for the position you're interested in and create a list of skills and qualifications mentioned in the desired qualification and responsibilities section. Then, incorporate the keywords and phrases that align with your own skills and experience 

Incorporate industry-specific terminology, keywords, and buzzwords that demonstrate the range of skills and qualities you possess and are relevant to the position

Check out the LinkedIn profiles of employees in similar positions at the company you're applying to, and take note of the skills and responsibilities required for the role

Use action verbs like "managed", "developed", "implemented", and "streamlined" to describe your experiences and accomplishments in a compelling manner

Utilize resume keywords tools such as

Resume Worded

and

Jobscan

to analyze job descriptions and identify the relevant keywords to include in your resume
Resume Keywords: Listed by Industry
Business and Management
Business Development

Business Strategy

Strategic Planning

Negotiation

Team Leadership

Project Management

Customer Relationship Management (CRM)

Capital Raising

Market Research

Public Relations
Computer Science and IT 
Software Development

Programming Languages

Data Structures

Machine Learning

Agile Methodologies

Git

React.js

Amazon Web Services (AWS)

Data Analysis

Teamwork
Education
Administrative Support

Program Development

Teaching

Student Engagement

Student Development

Curriculum Development

Classroom Management

Behavior Analysis/Management

Conflict Resolution

Counseling
Emergency Services and Healthcare
Advanced Cardiac Life Support (ACLS)

Nursing

Electronic Medical Record (EMR)

Equipment Maintenance

Basic Life Support (BLS)

Healthcare Management

Pediatric Advanced Life Support (PALS)

Emergency Response

Healthcare Information Technology (HIT)

Cardiopulmonary Resuscitation (CPR)
Finance
Auditing 

Budgeting

Cash Flow Management 

Debt Management 

Mergers & Acquisitions (M&A)

Financial Analysis

Financial Reporting

Forecasting

Due Diligence

Risk Analysis
Retail, Customer Service, and Human Resources
Communication

Sales

Teamwork

Hospitality

Customer Satisfaction

Problem-Solving

Sales Management

Point of Sale (POS) Operation

Technical Support

Talent Acquisition
Legal
Contract Drafting

Legal Advice

Legal Writing

Corporate Law

Litigation Software

Family Law

Public Speaking

Legal Research

Negotiation

Filing
Media and Marketing
Search Engine Optimization (SEO)

Search Engine Marketing (SEM)

Writing

Analytics

Data Analysis

Content Creation

Copyediting

Email Marketing

Pay-Per-Click (PPC) Advertising

Lead Generation
Transportation and Manufacturing
Product Development

Six Sigma

Asset Management

Automation

Budget Management

Quality Assurance

Regulatory Compliance

Supply Chain Management

Transportation Planning 

Operations Management    
ALSO READ: Top 10 Employable Skills: Importance and Ways to Improve Them
Sample Resume with Keywords

Here is a sample resume for a content writer with the following resume keywords: content writer, Search Engine Optimization (SEO), editing, proofreading, keyword research, collaboration, social media, blogs, research, deadlines, metrics, research, and social media marketing.
Name: Jane Doe
Address: XYZ, New York, USA 
Contact: 202-777-1111
Email: janedoe@xyz.com
Website: janedoe.com 
Objective: A dedicated and creative content writer with [mention number] years of experience seeking a full-time opportunity to utilize my writing skills to create high-quality, engaging, and informative content that drives engagement and increases brand visibility. 
Education:
[Title of degree earned 1]  
[Institute name/Graduation date]   
[Title of degree earned 2]  
[Institute name/Graduation date]  
Professional Experience:
[Job Title], [Company Name], [Employment Dates]
Published blog content about [topic] that attracted 12,000 monthly visitors.

Conducted keyword research and SEO optimization to increase website traffic

Collaborated with designers and other content writers to develop engaging content

Managed editorial calendar and met tight deadlines

Edited and proofread content created by 10 writers to ensure accuracy and consistency
[Job Title], [Company Name], [Employment Dates]
Wrote 312 engaging articles that adhered to the AP style guidelines   

Developed content for product descriptions, press releases, and email marketing campaigns

Collaborated with the marketing team to create compelling content for advertising campaigns

Conducted research to ensure content accuracy and quality
Skills:
SEO Copywriting

SEO and Keyword Research

Creative Writing

Content Development

Social Media Marketing

Editing and Proofreading 

Research

Content Management Systems 

Keeping Deadlines

Communication
Certifications:
[Name of the certification 1 (Year)]
[Name of Certifying Agency or Body]
[Name of the certification 2 (Year)]
[Name of Certifying Agency or Body]
ALSO READ:  A Resume Format for Freshers to Kickstart Their Dream Careers
A strong resume with the right resume keywords can make all the difference in landing your dream job. But remember, honesty is always the best policy when it comes to your skills and experience. Don't let exaggeration or dishonesty ruin your chances of getting hired. If you're looking to enhance your skills, investing in your future with online courses can be a good place to start. Explore our wide range of online courses offered by Emeritus and start building your path to success today.
By Krati Joshi
Write to us at content@emeritus.org