Chief Human Resource Officer Career: 6 Top Skills You Must Have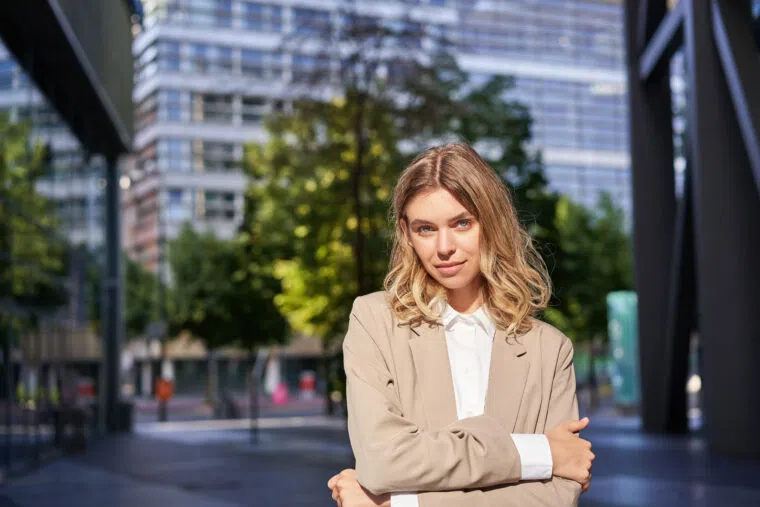 The Chief Human Resource Officer (CHRO) orchestrates talent, strategy, and culture within the dynamic landscape of the corporate sphere, akin to a conductor leading a symphony. Accordingly, the CHRO's role has never been more important as organizations adapt to a rapidly changing landscape. According to a Gartner report, 47% of HR leaders have identified employee experience as a top priority this year. Change management, too, features high on that list. Simply put, this just goes on to show that the chief human resource officer's role is going to gain even greater traction in the coming years. 

In this blog, we will analyze:
How is the Role of a Chief Human Resource Officer Continuously Evolving?

What are the Key Challenges CHROs Will Likely Face in the Coming Years?

What Opportunities Does the Future Hold for CHROs and HR Departments?

How Can Aspiring HR Professionals Prepare to Become Future CHROs?

What Skills and Qualities Will be Crucial for a Chief Human Resource Officer to Succeed in the Future?

Boost Your HR Career With Emeritus
How is the Role of a Chief Human Resource Officer Continuously Evolving?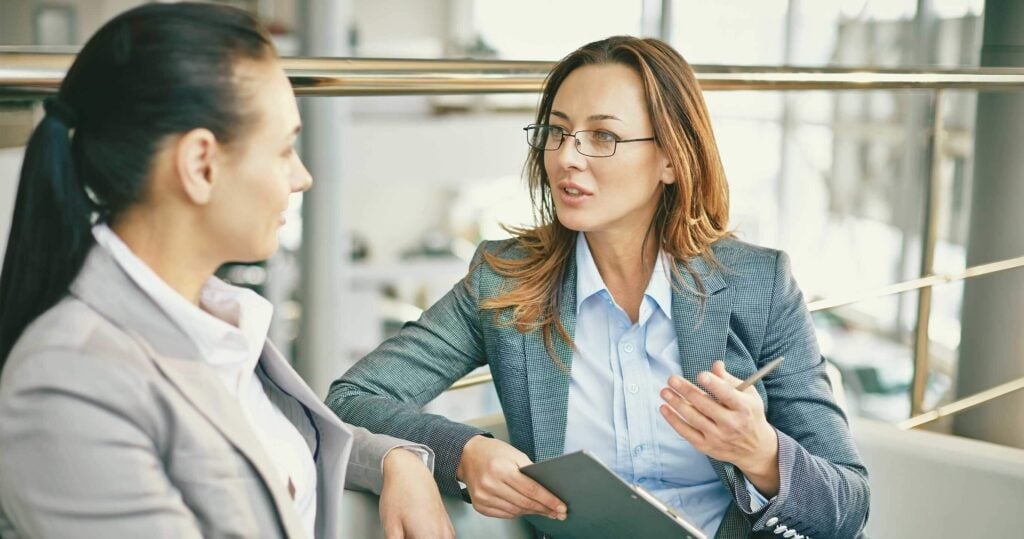 The chief human resource officer's role is constantly evolving, mirroring the ever-changing world of HR. The CHRO is at the forefront of adapting to new challenges and opportunities as HR strategies shift. In addition, what was once purely an administrative role has evolved into a strategic one in which CHROs actively shape an organization's success. Moreover, acquiring talent, a cornerstone of HR, has adapted to data-driven approaches, necessitating the inclusion of analytics and technology. Not only that, employee engagement now includes continuous feedback loops and well-being initiatives, necessitating the creation of open and inclusive cultures.
HR policies, which were once rigid, have now become agile and responsive as a result of global shifts and regulations. Moreover, CHROs must navigate this complex web while ensuring compliance and inclusion. At the same time, they must remain innovative and forward-thinking in this dynamic landscape.
ALSO READ: What is Human Resources (HR)? The Ultimate Guide
What are the Key Challenges CHROs Will Likely Face in the Coming Years?
1. Adapting HR Strategy to a Changing Environment
CHROs must constantly refine their HR strategy to align with new technologies and market dynamics as the business world evolves. Moreover, this should allow them to stay ahead of the curve.
2. Talent Acquisition in a Competitive Environment
Finding and retaining top talent is becoming increasingly difficult. Therefore, they will need to use data-driven approaches to efficiently identify and attract the best candidates.
3. Employee Engagement in Remote and Hybrid Work Environments
As remote and hybrid work models increase, new challenges for keeping employees engaged and connected have emerged. Moreover, a chief human resource officer must continually innovate to bestow employees with a feeling of belonging and well-being.
4. Navigating Complex HR Policies
In a diverse and regulated world, HR policies necessitate careful scrutiny. Therefore, they must ensure compliance while promoting inclusivity and equity within their organizations.
5. Maintaining Agility in HR Management
Lastly, CHROs must remain agile, embracing emerging trends and tools to keep HR management operations efficient and effective.
What Opportunities Does the Future Hold for CHROs and HR Departments?
The future holds many opportunities for CHROs and HR departments to shape organizations. Here are a few steps that they can take to capitalize on the future opportunities. 
1. Strategic Leadership
A chief human resource officer can lead as a strategic partner. Consequently, they can align HR strategies with overall business goals to drive growth and innovation.
2. Data-Driven Decision-Making 
The CHRO must leverage data analytics and AI in HR for talent management, workforce planning, and predictive insights.
3. Employee Experience
They will have to focus on creating a positive workplace culture, improving diversity and inclusion, and enhancing employee well-being to boost retention and productivity.
4. Technology Integration
A chief human resource officer must also stay up-to-date on HR technology advancements, including the Human Resources Information System (HRIS) and AI-driven tools, to streamline HR processes and improve efficiency.
5. Talent Acquisition and Retention
On top of that, they need to innovate when it comes to talent attraction, employer branding, and skills development. This is necessary to give organizations an edge when competing for talent acquisition and adapt to changing workforce needs.
6. Remote and Hybrid Work
These executives also need to manage and optimize remote and hybrid work arrangements to ensure employee engagement, connectivity, and productivity.
7. Diversity, Equity, and Inclusion (DEI)
CHROs should lead efforts to create diverse and inclusive workplaces that align with societal values and improve business outcomes.
8. Agility and Change Management 
Finally, they should foster a culture of continuous learning and innovation to help organizations become more agile and adapt to dynamic business environments.
ALSO READ: How to Stay Effective as an HR Manager: Navigating Trending Issues
How Can Aspiring HR Professionals Prepare to Become Future CHROs?
Education and Qualifications
Start with a strong educational foundation. In fact, many CHROs have a Bachelor's Degree in HR, Business Management, Psychology, or a related field

Consider pursuing a Master's in HR or an MBA to enhance your knowledge and credentials

Stay updated on HR best practices, employment laws, and industry trends through continuous learning, workshops, and certifications (e.g., SHRM-SCP, HRCI, or CIPD)
Gain Experience
Build a solid foundation by working in various HR roles. For instance, start as an HR assistant, coordinator, or generalist to gain exposure to the different aspects of HR

Progress to more senior roles such as HR manager, director, or vice president to develop leadership and strategic skills

Seek international or cross-industry experience to broaden your perspective and develop adaptability
Networking
Develop a strong professional network within the HR field and attend industry conferences, join HR associations, and engage with online HR communities

Connect with mentors and senior HR professionals who can provide guidance and insights into career advancement
Leadership Skills
Hone your leadership and management skills. A chief human resource officer needs to lead HR teams effectively and influence organizational strategy

Take on leadership roles within HR or volunteer for leadership opportunities in other parts of the organization
Communication Skills
Enhance communication skills, both written and verbal. After all, CHROs often need to communicate complex HR concepts to executives and employees

Develop strong negotiation and conflict-resolution skills
ALSO READ: The A Complete Guide to Becoming an HR Manager: Top 6 Responsibilities
What Skills and Qualities Will be Crucial for a Chief Human Resource Officer to Succeed in the Future?
1. Strategic Vision 
To begin with, a chief human resource officer must possess the ability to develop and execute HR strategies that align with overall business objectives. Additionally, they need to ensure HR contributes to the organization's success.
2. Leadership Acumen
Effective leadership skills are crucial for guiding HR teams, influencing organizational culture, and driving positive change.
3. Talent Acquisition Expertise
Furthermore, the ability to attract, recruit, and retain top talent is paramount. A chief human resource officer should excel in identifying and nurturing the right skills for the organization.
4. Employee Engagement
Undoubtedly, fostering a motivated and engaged workforce is also essential for productivity and retention. Therefore, CHROs should know how to create a positive work environment.
5. Data-Driven Decision-Making
A chief human resource officer should be adept at leveraging data analytics to make informed HR decisions. 
6. Communication Skills
Ultimately, effective communication, both verbal and written, is essential for conveying HR policies and initiatives and fostering open dialogue within the organization.
Boost Your HR Career With Emeritus
Clearly, success in the dynamic world of HR leadership is dependent on a diverse skill set and dedication to continuous growth.  Moreover, a future chief human resource officer must be skilled in strategic vision, talent acquisition, and ethical leadership. Additionally, they should be experts in human resource management, data analytics, and employee engagement. Given these requirements, Emeritus' HR courses are invaluable as you begin your journey to becoming a future-ready CHRO. 
By Siddhesh Santosh
Write to us at content@emeritus.org