Why Compassionate Leadership is the Way Ahead for Hospitality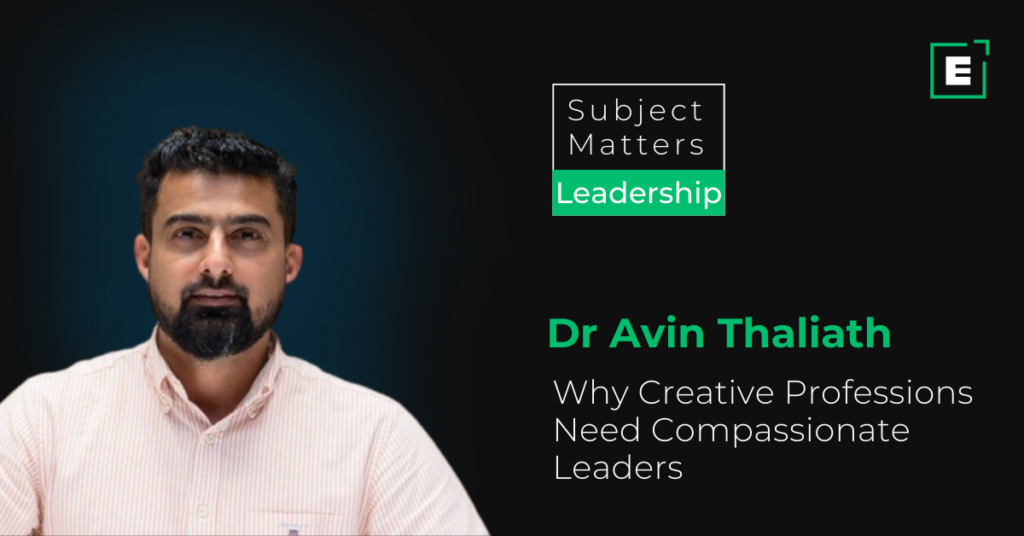 Food is irrevocably tied to memories. Why else would you crave the simple food from your mother's kitchen after a long, hard, or sick day? That is why spaces like the kitchen are more about the heart than the mind. I should know; I've spent 20 years doing just that, exploring who I am as a person, chef, and teacher.
The chef is the undisputed leader of any kitchen, which drew me to this profession in the first place. However, I observed some things in these two decades that made me want to look for a new and better way to lead, particularly in kitchens. Many kitchens are rooted in hierarchy and function under intense pressure. As a young chef-in-training, I always tried to stay out of the line of fire when the head chef walked into the kitchen.
"The tragedy of most kitchens (and other places of work) is this: chefs are still forced to cook or bake under such stressful conditions that can potentially hamper their creativity and thought."
That is why I felt a need to lead with compassion and empathy. My tryst with compassionate leadership began in the kitchen and is thus most relevant to the business of food or the hospitality industry.
The Food Industry Needs More Sensitivity
In any business, the bottom line is paramount. But in the food business, the bottom line would rapidly vanish if the food–the leading product/service–didn't have a soul. The kitchen is not an assembly line. It's meant to serve people and send them home happy. Perhaps business demands that I serve a large group of guests in a strict timeline, but piling that unnecessary pressure on my kitchen staff can bring down the quality of the food. Here's the chain of negativity when you dish out stress: from business to chefs, chefs to food, the plate to the guest, and whoever else the guest interacts with.
Not to say that stress doesn't exist, but this is where good leadership comes in. We're so used to an autocratic style of leadership in the kitchen that we need to pause and think of alternatives that suit the kind of environment we're a part of. We need something more compassionate toward the people who build the business.
"A good leader must learn to transform this inevitable stress into good planning, budgeting, staffing, and control to allay his team's fears and stress and meet business needs."
Compassionate Leadership is the Answer
Mahatma Gandhi embodied the servant leadership model, whereas Ratan Tata was more of a transformational leader. One of the instances I like to recall where leadership and the organization's culture were exemplary is also one of tragedy. During the 26/11 Mumbai terror attacks, the Taj Hotel's employees' dedication to duty and their guests without regard to their personal safety was lauded. This goes beyond what's in any textbook or bottom line. This is compassion for a fellow human being and a beautiful blend of the servant and transformational leadership models.
Read more about The Ordinary Heroes of the Taj.
"With time, I have realized that leadership is more than a commanding presence and inspiring fear in the team. I envisioned a style of leadership that meant leading a team with empathy, inspiring and motivating them while setting high standards and promoting a shared vision. It's what I call compassionate leadership. Elegance comes to leadership when you add a dollop of compassion."
Here are the main features of compassionate leadership:
It encourages creativity

Helps build trust

It is a stronger form of leadership when compared to the autocratic leadership style

It is more humane and solution-focused

This form of leadership ensures you and your team stay connected

It helps maintain healthier work environments

This is what sets an excellent product/service apart from a good one

Compassionate leadership urges adaptive learning, learning-on-the-go

Combines transformational and servant leadership styles

It is more flexible and is the best response to a dynamic working environment and world

Would have better long-term success

Criticism is not about getting an earful; it becomes more constructive with timely feedback, motivation to do better, and giving people the space to make mistakes and learn

You have to be mindful of how you communicate

It sets teams up to deal with change better and adapt to situations swiftly

Lead with kindness, not fear

Celebrates achievements, big and small
Qualities a Compassionate Leader Should Embody
Over and above the features I've mentioned above, a good leader would undeniably be a good learner. S/he must be a good adaptive/innovative learner to pave the way for the team to grow. One's leadership style will continue to evolve and best suit those people who are flexible enough to unlearn, relearn, and learn. For instance, I love combining science, art, and business in the culinary field and keep learning to explore new cuisines and techniques. The same goes for our team at Lavonne.
A good leader also encourages a healthy work-life balance, supports professional development, addresses challenges proactively, and celebrates achievements. Seeing this set the tone across kitchens, hotels, and other hospitality businesses would be exciting. It helps give a more holistic meaning to the term "success", from being numbers-driven to also having a happy, healthy team on board.
Write to us at content@emeritus.org
NOTE: The views expressed in this article are that of the author and not of Emeritus.