How to be the Best Fit for a Cybersecurity Job Description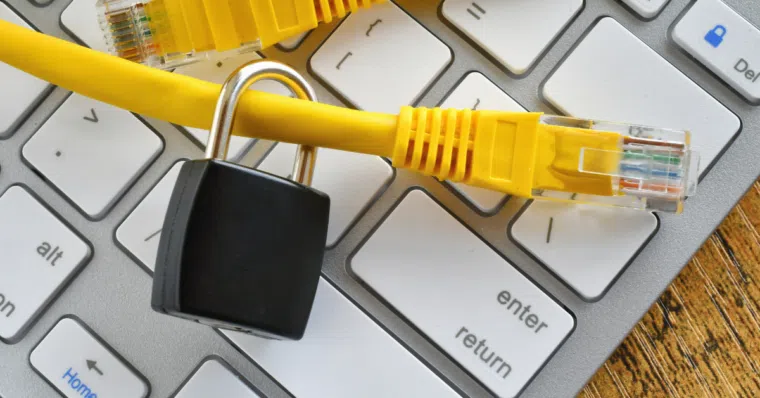 The cybersecurity sector has the most in-demand job categories within the IT industry. These positions provide interesting work, competitive pay, and room for advancement. In fact, the U.S. Bureau of Labor Statistics predicts a 35% increase in job growth for this IT field by 2029. Considering every business is now going digital, and cyber crimes are rampant, cybersecurity professionals have plenty of job opportunities. But here's a question all aspirants must be asking themselves: what exactly does a cybersecurity job description entail?

Cybersecurity Analyst Job Description
A cybersecurity analyst can be employed by corporations, government agencies, or non-profit organizations. And they work to protect the organizations' sensitive, proprietary, and personal data against threats. Cybersecurity comes under the purview of IT departments within companies. Professionals who are tech-savvy, have some background in coding, and possess a deep understanding of networks are a good fit for this role. A cybersecurity job description should ideally include the following: 
Keep an eye out for dangers and security flaws in computer networks and systems

Install, modify, and update firewalls and security software

Check systems for potential flaws

Create procedures and systems to implement security best practices across the whole organization

Report security events and evolving responses
Now that you understand a basic understanding of the responsibilities of cybersecurity analysts, let's talk about the requisite requirements for becoming one.
Cybersecurity Analyst Skills Set

A qualified cybersecurity analyst requires both technical skills and soft skills. The basic technical skills include:
Programming:

C, C++, C#, Java, and PHP are some of the programming languages that cybersecurity analysts need to learn to identify bugs that can lead to security threats

Computer Networking:

An in-depth knowledge of TCP/IP protocols can help cybersecurity analysts identify and counteract threats caused by external factors
However, expertise in ethical hacking, cloud security, blockchain security, and computer forensics can help you to become efficient in this field.
Communication and problem-solving are some of the soft skills that you can learn to excel in this field. 
ALSO READ: How to Become a Cybersecurity Analyst in 2022: Easy Steps to Follow
Cybersecurity Educational Qualifications
According to the National Security Agency (NSA), a Bachelor's degree in Computer Science or related field such as engineering or mathematics is required for a cybersecurity analyst job. However, some posts prefer master's in cybersecurity too. 
To stand out from the competition, you can also explore courses in cybersecurity from Emeritus that brings you the best from world renowned universities. 
Cybersecurity Experience Requirements
Work experience with information security or other relevant experience

Knowledge of penetration testing, network security, and the methods used to find security flaws and fix them

Broad knowledge of security technologies, such as firewalls, proxies, Security Information and Event Management (SIEM), antivirus software, and Integrated Data processing (IDP)

The ability to find and highlight weaknesses in local and remote networks, fix problems, and stop security breaches

Responsibility and care, including the right way to handle patches to minimize business effects and keep security protocols up to date
Can a Cybersecurity Analyst Work Remotely?

Due to the rise in COVID-19, remote work has become a new trend and that continues to largely be the norm in many organizations. Does that extend to cybersecurity professionals as well? The short answer is yes!
Training in cybersecurity now gives you not only job security and the chance to work anywhere in the world, but also the chance to work remotely. Being a tech-related field, remote working options are plenty. However, not every organization allows its employees to work remotely. 
Cybersecurity Salary Range
The salary for the analyst's role is determined based on level of experience, education, certifications, expertise, the industry, and the location. According to Indeed, the annual salary of a cybersecurity analyst falls between $65,669 to $105,127. Moreover, the average salary is $83,088 per year.
Cybersecurity Certifications
A bachelor's degree or diploma in information technology, computer science, digital forensic or related field is essential. However, professional certifications and relevant work experience will also be crucial in today's competitive employment market.
Additional certifications may help a jobseeker find employment in addition to a bachelor's or master's degree. 
Back in 2019, a study by Burning Glass Technology, a leading labor market analytics firm, found that certification was a requirement for over two-thirds of the cybersecurity jobs they looked at. A handful of the most common credentials for cybersecurity professionals to earn are listed below.
Certified Ethical Hacker (CEH):

 This certification is for cybersecurity professionals who have been working in the field for at least two years. This certification intends to train security professionals to think like hackers. Anyone with aspirations of entering the field of penetration testing would benefit most from obtaining this credential.

Certified Information Systems Security Professionals (CISSP):

Anyone with at least five years of experience in the field of cybersecurity is eligible to sit for the Certified Information Systems Security Professionals (CISSP) exam and get the corresponding certification. It focuses on teaching students how to spot security flaws in online applications and fix them.

Certified Information Systems Auditor (CISA):

Auditing, controlling, monitoring, and assessing an organization's IT and business systems are all important responsibilities of a Certified Information Systems Auditor (CISA).

Network+:

This is a credential that validates a candidate's knowledge of fundamental networking concepts and security best practices. It also covers troubleshooting, network infrastructure protection, and other related topics.

Security+ Certification:

It is widely regarded as one of the most valuable in the field of cybersecurity since it equips students with the skills they'll need to manage risks, identify system vulnerabilities, and comprehend the role that encryption plays in protecting sensitive data. The training also covers threat assessments and countermeasures against hacking.

Licensed Penetration Tester:

One of the best credentials in the field of cybersecurity is Licensed Penetration Tester (LPT).

Only professionals with years of expertise and a track record of outstanding performance under pressure are eligible to earn this certification

. In theory, every professional who has earned an LPT should be able to effectively respond to a real-time cyberattack.
Cybersecurity Analyst vs. Specialist vs. Engineer
A cybersecurity analyst is a trained IT professional who focuses on the security of IT networks and infrastructure. Moreover, a cybersecurity analyst specializes in safeguarding against cyberattacks and malware. They also have a deep understanding of how cybercriminals operate so that they can preempt cyberattacks and stop breeches. 
A cybersecurity specialist designs and builds systems and processes that help companies keep their IT resources safe.
Cybersecurity engineers use computer science and electrical engineering to learn about cyberspace. In fact, they use the skills they've learned in digital forensics, security policy, and network defense to perform cybersecurity tasks and work on hardware and software engineering.
ALSO READ: A Comprehensive Guide to the Top Jobs in the Cybersecurity Field
Other Cybersecurity Job Titles
These cybersecurity job descriptions are only a sample of what's out there. Experts in computer security, like professionals in any other field, have limitless opportunities to combine their knowledge and experience in novel ways. Some of the common job titles in this field are: 
Information security analyst

Software security engineer

Security architect, penetration tester

Chief information security officer (CISO)

Information security crime investigator

Security consultant
If you want to grow in your career consider exploring online cybersecurity courses from Emeritus to enhance your technical skills. 
By Riku Ghosh
Write to us at content@emeritus.org