Choose From the Top A/B Testing Tools For Best User Experiences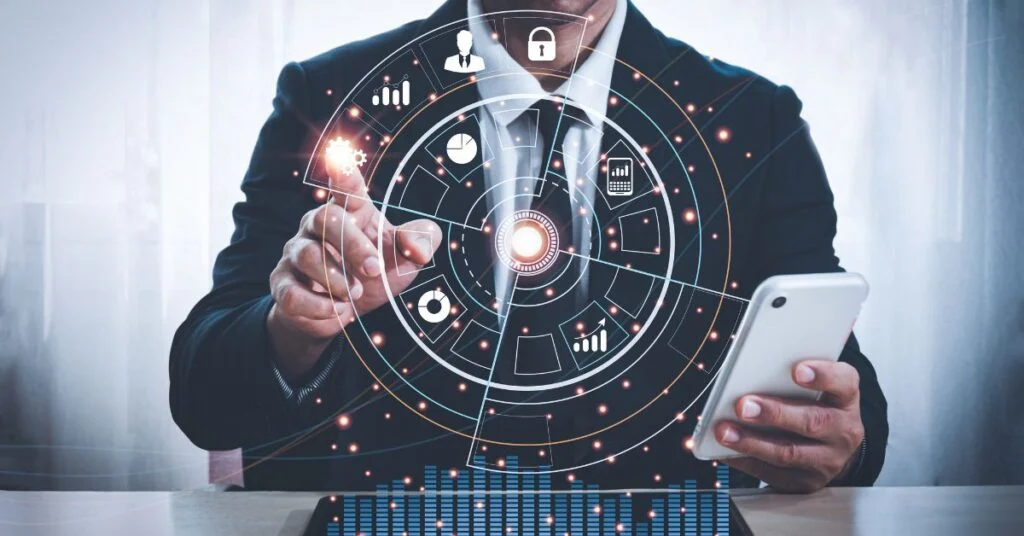 No one-size-fits-all formula works when it comes to designing an optimal website. Each company is different and has specific sets of customers with unique requirements. A/B testing tools are proven solutions in this case. A/B testing, also known as split or bucket testing, is used to compare the performance of two versions of content to see which one works better for the audience. Using A/B testing tools, marketers can test and optimize websites and app designs and develop products as per customer requirements.
However, with multiple A/B testing tools available in the market and Google's announcement about shutting down its commonly-used Google Optimize and Optimize 360 in September 2023, choosing the best one has become a problem for marketers. That's why we have compiled a list of six A/B testing tools with exceptional features and expert reviews to help you select the best option for your needs. Read on to make the right decision.

Best Free A/B Testing Tools You Must Know
According to Industry Arc Analytics Research Consulting Firm, the A/B testing software market will reach $1,151 million by 2025, at a CAGR of 11.6% between 2020 and 2025. That means there will be several A/B testing tools available in the market for website optimization and finding the right one can be a daunting task for you. Here's a compilation of the best A/B testing tools to make your life easier.
1. Clickfunnels
Clickfunnels helps marketers test multiple variations of web pages, offers, and messages to optimize their marketing campaigns. Using Clickfunnels, marketers can experiment with two or more versions of a variable and analyze which performs well.
Features
Email integrations

 A/B split tests

Custom domains

Order pages

Downsale pages

Membership funnels
Pricing
Free trial – 14 days
Basic – $127/month
Pro – $157/month
2. Unbounce
Optimizing landing pages is imperative for maximizing conversions. Unbounce is an A/B testing tool specifically used to optimize the landing pages of a website. Furthermore, it also helps you create landing pages that are compatible with desktop and mobile without writing any code.
Features
 Limitless A/B testing on landing pages

 Visual test builder

Popups and sticky bars

Wide-ranging integration

Customized landing pages
Pricing 
Starts from $79/m (for plans including A/B testing)
3. A/B Smartly
A/B Smartly is an experimentation tool that helps different teams run multiple experiments simultaneously with complete transparency and full visibility about all interactions. It works on apps, the web, server-side and client-side. 
Features
Sequential testing

Multi-stage triggering

 Real-time reports

Sophisticated search 
Pricing
Depends on factors such as custom integrations or advanced support 
4. AB Tasty
AB Tasty is an easy-to-use and reasonably-priced conversion optimization tool that helps marketers develop and run A/B tests, split tests, funnel tests, and multivariate tests.
Features
A/B testing

A/B/n testing

Advanced testing & segmentation

AI-powered personalization

Dynamic widgets

Extensive analytics & reports
Pricing
Available on request
5. Webtrends Optimize
Webtrends Optimize is an experimentation tool that supports optimization and personalization features to enhance the users' experience. It is a one-stop solution for testing, analysis, and personalization to optimize the website as per user requirements.
Features
Client-side testing

Server-side testing

Social proofs

 Onsite surveys

Product recommendations
Pricing
Available on request
7. Adobe Target
Adobe Target is an enterprise-level personalization and A/B testing tool enabled by self-learning algorithms of Artificial Intelligence (AI) to perform tests across the web, mobile, client-side, and server-side. Using Adobe Target, you can implement an omnichannel marketing approach to deliver an exceptional user experience with increased conversions.
Features
Multivariate testing

Visual editor

Advanced targeting & segmentation

AI automation

Omnichannel personalisation

Feature
Pricing
Available on request
Why Do You Need A/B Testing Tools

In today's digital age, where companies are shifting their businesses online and customers want streamlined user experience, A/B testing is a need of the hour. With A/B testing, marketers can test multiple versions of campaigns or content on their audiences to check which performs better. Besides this, you can use these tools to perform the following tasks:
Track Data
A/B testing tools help you track data, including clicks, conversions, visits, and impressions. This data can help you to make informed business decisions, optimize your marketing campaigns, and enhance customer experiences.
Minimize the Bounce Rate
The bounce rate is the rate at which visitors leave the website after viewing only one page. Using A/B testing on the copy, blog posts, headlines, and images can help you to determine visitor preferences and modify the website accordingly. That way, you can keep visitors for longer and minimize the bounce rates.
Boosts Conversion Rates
A/B testing tools help you identify the types of content that convert website visitors into customers. Using these tools, you can understand what your audiences want and don't want.
Upskill with Emeritus
A/B testing tools are essential for presenting the right platform to your customers in today's digital marketing space. However, choosing the right tool is critical. The list above can help you with your selection. Furthermore, you can enroll in Emeritus' digital marketing online courses to polish your skills in A/B testing, learn new digital marketing tactics and improve your chances of success in this field.
By Sweta Singh
Write to us at content@emeritus.org