What Does an Email Marketer do? Does it Affect Business Success?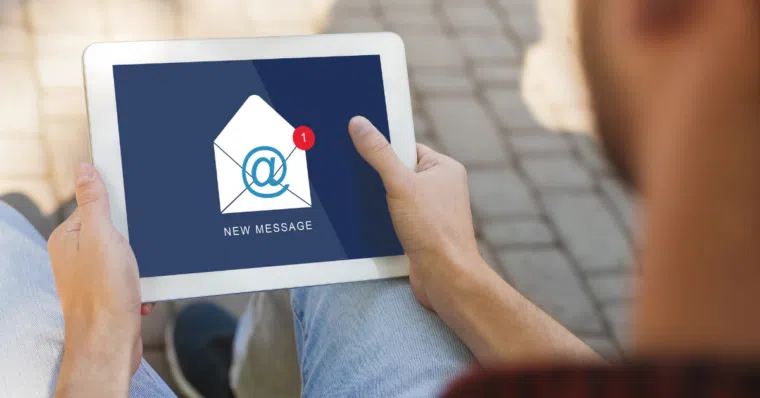 Around 2.4 billion emails get sent every second, says a 2022 Techjury report. That amounts to a whopping 74 trillion emails every year! At a time when abundant social media ads overwhelm us, emails land directly in inboxes, sitting patiently for the consumer to get captivated. This seamless patience is at the heart of email marketing success, making email marketing specialists an indispensable part of digital marketing strategies. So, what does an email marketer do, and what qualities befit this ever-evolving job role?

The Role of an Email Marketer
An email marketing specialist's intricate technical knowledge of emails enables them to drive website traffic and secure conversions of potential customers. Developing formidable email campaigns, working with email automation software, and collaborating with various departments to produce compelling newsletters and lucrative email blasts form the foundation of their operations. Email marketers establish brand voice and awareness by personalized engagements directly in the customer's inbox.
What Skills do Email Marketers Typically Have?
To understand what does an email marketer do to drive high-impact email campaigns, it's important to take note of the necessary soft and technical skills:
Technical Skills:
Microsoft Office Suite proficiency

CSS, HTML, and Ampscript proficiency

Awareness of CAN-SPAM email compliance policies

Experience in handling Salesforce Marketing Cloud and its different automation aspects

Experience in working with Photoshop

Experience in coding
Soft Skills
Strong communication skills

Strong collaboration skills

Working in a fast-paced, deadline-driven environment
What do Email Marketers do?
Job Description
Apart from driving direct results in increased traffic and quality customer engagement, email marketers manage databases of different kinds of customers. Email marketing is one of the most effective ways to boost return on investment (ROI). 

With the rise of performance marketing, email marketers tailor campaigns to enhance short-term traffic, promote product landing pages, and increase sales.

The end goal of any email marketing professional is to imprint the brand's name in the consumer's mind and furnish them with the latest company developments.
Roles and Responsibilities
If you want to gain a deeper insight into the 'what does an email marketer do' question, checking out their daily responsibilities is crucial. Their job role includes:
Overseeing every aspect of email marketing—content development, market research, consumer research, disseminating the final copy

Strong collaboration with designers and content creators to write enduring copy in the simplest language that leaves a lasting impression on the consumer

A thorough understanding of the user journey and addressing customer pain points in the campaigns

Formulating campaigns for different audiences and customer segments

Revising previous campaigns to filter potential customers

Staying abreast with email automation technologies by intricately monitoring campaign effectiveness
ALSO READ: Is Inbound Marketing the Strategy You Need to Boost Sales?
What Qualifications do Email Marketers Typically Have?
If you are email marketing to build your brand, you can do it without qualification. However, when it comes to companies hiring email marketing specialists, they demand the following:
In terms of academic qualifications, a Bachelor's Degree in Marketing Management, Media Studies, Communications, or Advertising 

Technical expertise in Content Management Systems (CMS) and Database Management Systems (DBMS) 
Salary and Job Prospects
According to Glassdoor, the median annual pay of an email marketing manager in the U.S. is $58,871. 
When it comes to switching career paths, email marketing specialists can go on to become individual consultants, chief marketing officers, or senior digital marketing managers. Their in-depth knowledge of the changing market dynamics also makes them suitable for Customer Relationship Management (CRM).
What do You Need to be an Email Marketer?
There are a few distinguishing characteristics of the position of an email marketing specialist:
A strong interest in market research, buyer personas, and market segmentation

Developing writing and design skills to tailor content for a wide range of audiences

Strong collaborative, verbal, and written communication skills to promote operational synergy

A willingness to work with databases, management systems, and varied lists of customers

A strong interest in understanding consumer journeys with a specific product, brand, and organization

A strong understanding of user personalization for different niches

Interest in ideating unique ways to nurture leads

Strong adherence to schedules, routines, and event calendars for releasing newsletters and bulk emails
The changing demands of the market affect email marketing strategies, which also influences what an email marketer does down the line. Join Emeritus' courses on digital marketing that leverage working industry knowledge with the latest technologies to stay ahead of the competition.  
By Bishwadeep Mitra
Write to us at content@emeritus.org