How to Become a Successful Chief Nursing Officer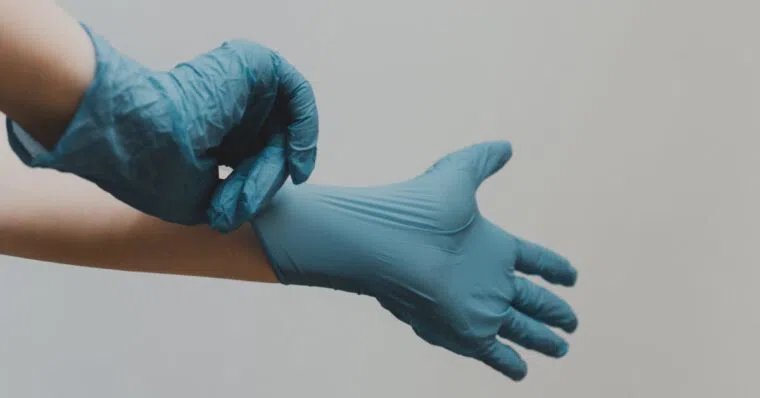 The 1990s witnessed the first major transformation in traditional healthcare infrastructure. It ushered in the demand to standardize care practices and highlighted the role of a Chief Nursing Officer (CNO) to promote professional inpatient care practices and standards. With the explosive transformation in the healthcare industry, the role of a CNO has only increased in importance. As medical innovations abound, CNOs form the connecting links between healthcare and technological transformation with their strong leadership and managerial skills. This career guide offers you updated information on all the aspects of how to become a chief nursing officer. 

What is a Chief Nursing Officer?
A chief nursing officer is often called the Vice President (VP) of nursing. It refers to a non-clinical administrative position, mandated by the hospital administration, to keep up with transformative medical practices and maintain the highest standards of patient care. Within a CNO's ambit falls nursing duties, administrative duties, leadership, and advisory duties. They navigate the vast healthcare network by acting as the closest link between nurses, physicians, doctors, and hospital administrators. 
RELATED: What is a Chief Nursing Officer (CNO)?
How to Become a Chief Nursing Officer
Are you wondering how to become a chief nursing officer in a digitally transforming healthcare system? This requires a meticulous understanding of the current patient care policies apart from developing transformative leadership capacities. Here's what you need to do to become a CNO:
Step 1: Get the Education You Need
A Master's degree in Nursing (MSN) is the first step and the minimum requirement for pursuing a career as a CNO. An MSN degree that also comprises a specialization course as a nurse executive will prove more valuable. However, it is a terminal degree such as a Doctor of Nursing Practice (DNP) that will open up the best job opportunities for a CNO.
Step 2: Pass The NCLEX-RN
Before getting into the MSN program, students should pursue a graduate program in nursing to become registered nurses (RN). To acquire a license for practicing as an RN, they have to pass the NCLEX-RN exam which takes a CAT (Computerized Adaptive Testing) approach. Instead of a traditional question paper module, CAT exams have algorithms that process new questions based on one's performance of the previous questions. 
Step 3: Gain the Necessary Administrative Experience
The administrative experience prepares CNOs to translate their academic knowledge into real-world applications and performance. A chief nurse will keep government regulations in mind as well as the policies of trustees to organize and coordinate medical resources. As far as best healthcare practices are concerned, CNOs hold the greatest responsibility of selecting and training other nurses and implementing nursing strategies. 
Step 4: Develop Leadership Skills
A successful CNO operates using a mix of leadership and administrative qualities. They formulate a definitive guideline of high hospital management standards and promote a conducive environment where these rules can be seamlessly followed by nurses and physicians alike. 
Step 5: Network with Other CNOs
It is crucial for CNOs to form a strong network among themselves that ensures the latest medical care reaches patients under their supervision.
Step 6: Network with Healthcare Leaders
To consistently increase the standard of healthcare practices, establishing relationships with other great leaders is a part of the job of a CNO.
ALSO READ: Transforming Healthcare with Data
What are Some Career Paths to Becoming a CNO?
Learn the career paths that will lead you to become a chief nursing officer:
Start with acquiring either an Associate Degree in Nursing (ADN) or a Bachelor of Science in Nursing (BSN) from a certified nursing institute.

Clear the NCLEX-RN exam and get enrolled as a registered nurse.

Register for an MSN degree after garnering some hands-on experience in nursing.

Get into an online leadership or business management degree program to brush your business acumen.

Start as a non-clinical department manager or a nurse manager to gain experience.

Work in administrative roles in a hospital to gain experience. 

Earn an optional DNP degree.

Start your career as a chief nursing officer.
What are the Hottest Markets for CNOs?
As RN employment grows at a steady pace of five per cent every year, CNOs are in high demand across the healthcare industry, a BLS study reports. As a CNO, one can find promising opportunities in the following sectors:
Government agencies

Rehabilitation facilities

Healthcare system corporate office

Outpatient clinics

Group physician practices

Outpatient surgery centers

Group nurse practitioner 

Insurance corporate office
What Certifications are Required to Become a CNO?
Let's dig into the managerial and nursing certifications relevant to become a CNO.
1. Executive Nursing Practice Certification (CENP)
Minimum Eligibility Criteria
An active RN license

Bachelor's degree in nursing

At least four years of experience as a nursing executive
Certificate Renewal Time: Five years
2. Nurse Executive, Certification (NE-BC)
Minimum Eligibility Criteria
An active RN license

Bachelor's degree in nursing

Have held an administrative position such as nurse supervisor or manager for at least two years

At least 30 hours of teaching in nursing administration
Certificate Renewal Time: Five years 
3. Certified Nurse Manager and Leader Certification (CNML)
Minimum Eligibility Criteria
An active RN license

Bachelor's degree in nursing

At least 2,000 hours of work experience as a nurse manager
Certificate Renewal Time: Three years 
Clinical Nurse Leader (CNL)
4. Minimum Eligibility Criteria
Completion of at least a CNL master's program officially accredited by the US Secretary of Education

An active RN license

A degree certificate and submission of student documents by the CNL program director
Certificate Renewal Time: Five years 
5. Advanced Certification (NEA-BC)
Minimum Eligibility Criteria
An active RN license

At least a bachelor's in nursing and a master's in any other course

Two years of experience in an administrative position

At least 30 hours of education in nursing administration
Certificate Renewal Time: Five years
As you can see, the answer to how to become a chief nursing officer is hard work, relentless interest in technological developments, and a willingness to deliver the best healthcare practices. As the medical industry transforms through the adoption of agile analytical technologies, Emeritus offers courses in healthcare to equip you with the most effective patient-care procedures. Sign up and take a step toward your career goal.
{
"@context": "https://schema.org/",
"@type": "HowTo",
"name": "How to Become a Chief Nursing Officer",
"description": "Are you wondering how to become a chief nursing officer in a digitally transforming healthcare system? This requires a meticulous understanding of the current patient care policies apart from developing transformative leadership capacities. Here's what you need to do to become a CNO:",
"step": [
{
"@type": "HowToStep",
"text": "A Master's degree in Nursing (MSN) is the first step and the minimum requirement for pursuing a career as a CNO. An MSN degree that also comprises a specialization course as a nurse executive will prove more valuable. However, it is a terminal degree such as a Doctor of Nursing Practice (DNP) that will open up the best job opportunities for a CNO.",
"name": "Get the Education You Need"
},
{
"@type": "HowToStep",
"text": "Before getting into the MSN program, students should pursue a graduate program in nursing to become registered nurses (RN). To acquire a license for practicing as an RN, they have to pass the NCLEX-RN exam which takes a CAT (Computerized Adaptive Testing) approach. Instead of a traditional question paper module, CAT exams have algorithms that process new questions based on one's performance of the previous questions.",
"name": "Pass The NCLEX-RN"
},
{
"@type": "HowToStep",
"text": "The administrative experience prepares CNOs to translate their academic knowledge into real-world applications and performance. A chief nurse will keep government regulations in mind as well as the policies of trustees to organize and coordinate medical resources. As far as best healthcare practices are concerned, CNOs hold the greatest responsibility of selecting and training other nurses and implementing nursing strategies.",
"name": "Gain the Necessary Administrative Experience"
},
{
"@type": "HowToStep",
"text": "A successful CNO operates using a mix of leadership and administrative qualities. They formulate a definitive guideline of high hospital management standards and promote a conducive environment where these rules can be seamlessly followed by nurses and physicians alike.",
"name": "Develop Leadership Skills"
},
{
"@type": "HowToStep",
"text": "It is crucial for CNOs to form a strong network among themselves that ensures the latest medical care reaches patients under their supervision.",
"name": "Network with Other CNOs"
},
{
"@type": "HowToStep",
"text": "To consistently increase the standard of healthcare practices, establishing relationships with other great leaders is a part of the job of a CNO.",
"name": "Network with Healthcare Leaders"
}
] }