How to Become an HR Manager in 2023: A Comprehensive Guide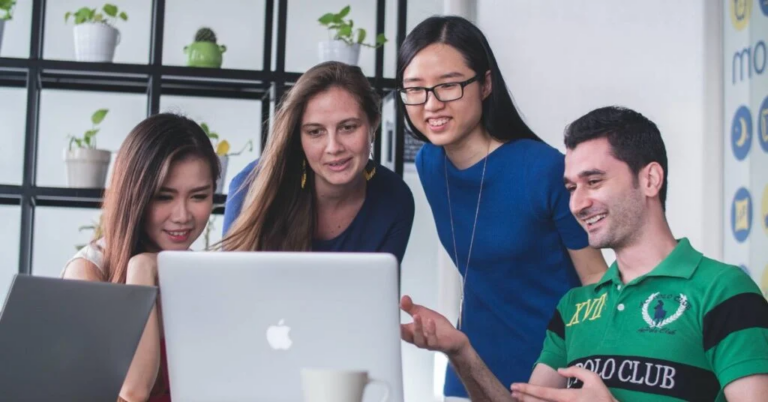 In the wake of rapid digitization and Industrial Revolution 4.0, human resources (HR) plays a pivotal role in leading businesses, maximizing productivity, and driving growth. Understanding how to become an HR manager requires know-how of what the position entails in the present day. Today's HR managers create value by managing change within the organization and taking on a strategic role rather than just an administrative one. They are well-positioned to envision the bigger picture and determine the long-term impact of business and resourcing decisions. Also, HR managers are instrumental in stakeholder engagement for strengthening alliance success, leadership management, and employee engagement. The designation, therefore, is multifaceted. In this regard, if you are to identify the key aspects of how to become an HR manager, a thorough knowledge of the role is essential. Let's take a look. 

What is an HR Manager?
As senior professionals responsible for the HR department of a company, HR managers offer leadership and guidance to ensure employee satisfaction, strong employer-employee relations, and overall operational efficiency. They recruit hires, manage existing talent, formulate training programs, and take a people-focused approach to the general functioning of the organization. HR managers are also well-versed in labor laws, employee benefits, safety compliance, payroll, and budgeting. 
Contrary to workforce management, HR management prioritizes day-to-day supervision and charting long-term organizational growth. HR leaders, therefore, provide holistic support to businesses by optimizing the workforce for a future-forward outlook toward business, sustainability, and profitability.
How to Become an HR Manager?
Lucrative packages, a key role in decision-making, and job prestige are among the primary reasons why many experienced professionals delve deeper into understanding how to become an HR manager. To that end, the steps listed below can set you on the right path!
Educational Qualifications
A bachelor's degree in business administration or even the arts is a prerequisite to becoming an HR manager. Not only does it cover the fundamentals of the field, but the qualification is also necessary to succeed in such a specialized and central role. Furthermore, a senior management position requires a thorough understanding, well-honed skills, and a diverse knowledge base. Therefore, HR managers typically hold a master's degree in business administration, labor laws, and human resources. 
Internships
HR internships are a solid training ground to learn essential managerial, communication, and organizational skills. Internships are an excellent place to start for those who have completed their educational degrees and are wondering how to become an HR manager.
Work Experience
An HR manager must have sufficient experience before assuming a senior position. The progression is gradual but steady from a trainee to an associate, a junior manager, and finally, an HR manager. These years of experience sharpen your field expertise and add credibility to your job profile.
Complete a Certification
While certification is optional, it is proof of your proficiency in a specialized field and sets you apart from the competition. In addition, certification courses offer a deeper perspective and can help build a learning environment for you to recreate as an HR manager.
Now that you know how to become an HR manager, the only thing left is applying for the right jobs! 
What Skills and Traits Must an HR Manager Have?
The HR department is closely associated with business strategy and efficiency; therefore, an HR manager must be equipped with diverse skills. With the right competencies, HR leaders facilitate effective collaboration, create a cohesive work culture, and formulate retention strategies that serve the company well in the long run.
Essential Skills and Attributes for an HR Manager
Strong written and verbal communication skills

Interpersonal, negotiation, and conflict-resolution skills 

Analytical and problem-solving capacity 

Organizational skills

Ability to prioritize and delegate work

Empathy 
Do You Need a Degree to Be an HR Manager?
Even entry-level HR roles require at least a bachelor's degree. The position of an HR manager, however, demands higher qualifications, like a master's degree, that allow professionals to leverage their expertise and stand out. 
What Does an HR Manager Do Every Day?
An HR manager fulfills several functions by undertaking various duties, both supervisory and direct.
Supervisory Duties
Interview, recruit, and train new staff.

Offer timely and constructive feedback and performance evaluation.

Tackle discipline- and termination-related issues according to company policy.
Direct Responsibilities
Collaborate with the leadership to execute the company's HR and talent strategy and align it to its current and future talent needs.

Support and guide HR specialists and management on delicate and sensitive issues, such as allegations and terminations.

Manage talent acquisition by liaising with department heads to understand the required skills and proficiencies for various job roles.

Analyze compensation and benefits trends, and research competitive incentives to attract and retain the best of the talent pool.

Formulate learning and development programs and training opportunities for employees.

Establish compliance with federal, state, and local employment laws and regulations and review associated policies, both internal and external.
Benefits of Taking an Online HR Course
As the business landscape changes, HR managers must up-skill and upgrade their knowledge to keep abreast of the latest developments. Online HR management courses are an excellent way to do so as they offer several benefits.
Enhances Credibility
The current job market is highly competitive, and employers are constantly looking for that 'extra' something. Online courses offer a much-needed boost to a professional's profile, spurring employability and career advancement. They also prove the individual's commitment to continued learning and growth.
Helps Adapt to Change
Online courses are designed in line with the latest developments in the field. Therefore, they expose the learner to innovations they may have overlooked in traditional classes.
Networking Opportunities
They say it's about being in the right place at the right time. In the present day, the value of networking is unparalleled and goes hand-in-hand with expertise and technical know-how. Online HR courses are fertile grounds for networking where learners can interact with potential colleagues and industry experts worldwide.
Career Outlook for HR
Over the decades, HR has evolved into an advisory and strategic department in addition to handling administration. As a complex job function, the employment rate for HR managers is projected to grow 7 per cent between 2021 and 2031, with 16,300 openings in each year of this decade. As companies continue to diversify and expand, the need for expert HR managers is paramount.
How Can Emeritus Help You Become an HR Manager
With its wide range of online human resources courses, Emeritus aids your journey to becoming a successful HR manager. These courses are offered by premier institutions worldwide and have significant real-time benefits concerning career advancement and employability.
As the world recognizes the importance of HR in a rapidly-changing market, the demand for competent HR managers is on the rise. Today, more and more leaders realize the benefit of a people-first approach to business. So now that you know the ins and outs of how to become an HR manager, get started today!
By Deyasini Chatterjee
Write to us at content@emeritus.org