11 Must-Have Sales Skills and Abilities for Your Career Growth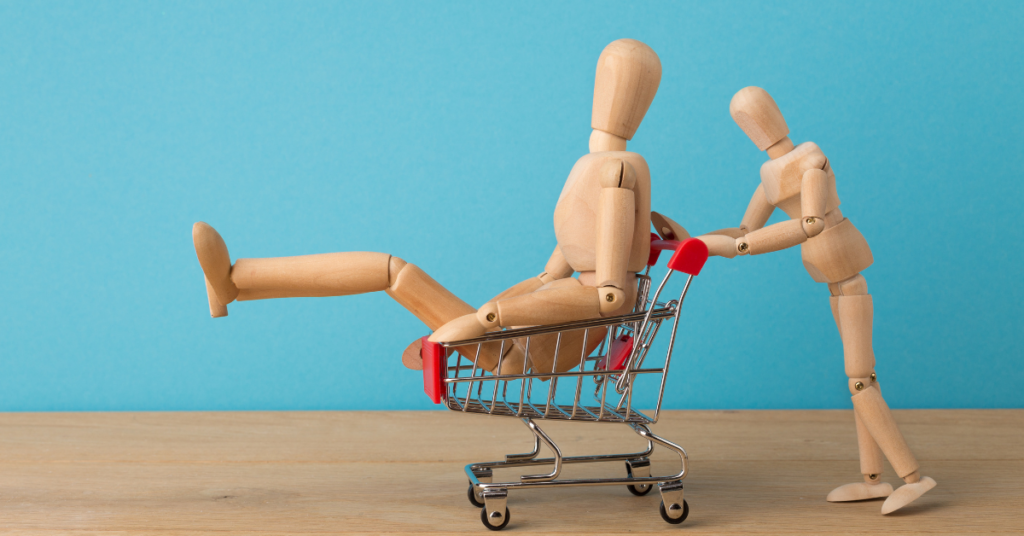 Do you know that skilled sales reps never introduce themselves as salespeople? Instead, they always represent themselves as problem solvers to their clients. The main difference between average and good sales reps is that the former typically limit their goals to meeting set targets. Good sales reps, on the other hand, go the extra mile to really understand their customers' needs. Moreover, they use their sales skills and abilities to build long-lasting relationships with customers. In this article, you will learn all about the skills that make a sales professional stand out in the crowd. 

What Makes a Good Sales Rep?
A good sales rep can be defined as someone who not only focuses on selling products to customers but shows interest in the customers' needs and in understanding their mindset. Sales representatives have to wear multiple hats. They sometimes become negotiators or deal-makers and at other times, marketers. But what is always a priority is to build a strong channel of communication with clients. To do this, it's helpful to follow the three-C approach:
Care: As a qualified salesperson, you should show genuine interest in your customers, empathize with any problems they may have, and work toward a solution. 

Commitment: You must be committed to ensuring customer satisfaction and achieving your sales goals.  

Consistency: Offering consistent service and being in constant communication with clients play a pivotal role in the sales process. The competition is high in the markets today, so being consistent in your approach of putting your customer first will ensure you stand apart from the competition. 
11 Must-Know Sales Skills
You should have the following sales skills and abilities to make your mark as a successful sales professional.
1. Active Listening
Be attentive and alert to everything that the customer says. This will enable you to ask probing questions that will offer deeper insights into the needs and interests of your client, which, in turn, will help you offer the right solution.
2. Empathy
Being empathetic and assuring customers that you can help them with their requirements is an important aspect of the job. For that, you should be able to place yourself in their shoes, listen to them, and understand their pain points.
3. Product Knowledge
Customers often ask tough questions about your products when making a purchase. Sales representatives with in-depth product knowledge can help customers clarify all their product-related doubts. They can clearly communicate the merits of the product or service during such interactions.
4. Time Management
A sales rep needs to work smart rather than just long work hours. Learn how to prioritize tasks and manage the time accordingly. There needs to be more sense to working 12 to 15 hours a day and converting zero leads into sales. Instead, sales reps who work efficiently (even fewer hours of the day) can effectively meet their sales target. 
5. Negotiation Skills
Your ability to offer the best deals that benefit both sides depends on your negotiation skills. A sales rep who is a skilled negotiator can understand a client's requirements and budget and offer the best-suited product or service. 
6. Business Acumen
Business acumen is a salesperson's ability to understand business problems, analyze risks and opportunities, make informed decisions, and take action that positively impacts your organization. This applies in the case of a salesperson's role as well. You should be able to make informed decisions and take appropriate action under challenging situations. For example, by collecting information from customers, you can get a better understanding of current market trends to enable you to meet customers' needs successfully.
7. Building Relationships
A sales rep needs to be skilled at establishing solid, long-lasting relationships to succeed in this field. Making the right connection with customers will help you close deals with your regular clients and obtain high-quality leads with a high conversion rate.
8. Effective Communication
Experienced sales reps can express themselves clearly both orally and in writing, ensuring easy, seamless, and coherent communication with customers.
9. Project Management
Project managers are often budget-conscious, cautious while handling clients, efficient time managers, and good negotiators. Hence, learning project management skills can help salespersons to work in time-bound environments, meet targets within deadlines, and negotiate better with clients while closing deals.
Applying project management principles to sales processes and other crucial sales activities may cut costs, improve efficiency, increase predictability, and provide sales leadership.
10. Objection Handling
The sales rep should know how to deal with customer objections. They can do so by determining and solving the fundamental problem and then working to eliminate associated issues.
11. Strategic Prospecting
Prospecting is starting and growing new income streams by looking for possible clients, customers, or purchasers of your goods and/or services. If sales reps know about strategic prospecting, it can help them explore and open new sales channels.
ALSO READ: Sales vs. Marketing: Understanding the Difference Between Them
Essential Sales Skills and Abilities Every Rep Should Have
1. Presentation Skills
It could be about maintaining eye contact while making a presentation, using gestures, or being engaged while talking to clients and customers. Good presentation skills have the potential to not only make a sale but also enable sales reps to retain existing clients and bring new clients on board. 
2. Discovery
The skill of discovery is all about understanding the buyer's hidden requirements. Stay attentive while communicating with customers and pay attention to every detail. This will help you understand your client better, and even gain an insight into the requirements they haven't vocalized. This will enable you to upsell by introducing other products to draw their attention.
3. Technology
A sales rep can use the right tools and software to automate manual and repetitive tasks. With the help of customer relationship management (CRM) tools, they can store customers' data, manage the brand's relationship and interaction with customers, and simplify the entire process. 
4. Territory Management
Sales territory management is the process of setting up territories/regions for different sales reps so that they can work efficiently. Territory management allows you to learn to prioritize and manage a group of customers by staying in a designated region.
5. Curiosity
Curiosity simply implies the interest you show in the customer, their buying habits, likes, dislikes, etc. A sales rep should focus on asking questions that will enable them to get relevant information and help understand customer requirements. 
The Best Sales Skills for a Resume
1. Relationship-Building
Sales are highly dependent on the relationship between the sales rep and the customer. Adding this skill to your resume can help the interviewer understand your ability in terms of generating trust and establishing a brand's worth by developing a personal relationship with customers. 
2. Conflict Management and Resolution
Handling disagreements and conflicts are one of the major skills of a good sales professional. Conflict management is all about learning qualities like teamwork, problem-solving, emotional intelligence, etc.
3. Storytelling
As sales skills and abilities go, storytelling is a valuable addition to your resume. It lets the interviewer know that you can build a personal connection with customers in a way to appeal to their emotions and persuade them to buy the product or service.
4. Business Communication
A sales rep knows how their communication style affects the choices and actions of clients. A goal-oriented skill such as business communication shows that you are aware of organizational practices, and how to eliminate loopholes and satisfy your clients. 
5. Client Engagement
Customers will remember your brand if you engage them and offer them a memorable experience. The skill of engaging clients is challenging to acquire, so if you have it, adding it to your resume will distinguish you from other sales reps.
6. Research/ Information Gathering
You can understand the interest and needs of your buyers by finding out their likes and dislikes and what satisfies them. Research, therefore, is a significant skill to develop in this regard. You should be well-versed in information-gathering techniques like surveys, interviews, experiments, observation, data analysis, etc.
7. Strong Knowledge of Common Business Software and Sales-Enablement Solutions
In today's digital age, sales reps need to stay in step with relevant emerging technologies. Adding this skill to your resume shows your knowledge of conversational marketing software like CRM.
8. Critical Thinking/Problem-Solving
The capacity for factual analysis and opinion formation comes under critical thinking. Logical and clear thinking are important skills for a sales rep, as this makes the decision-making process easy. 
9. Affinity with Technology
Knowledge about the latest software is a need today, no matter your profession. The CRM system is a crucial illustration of sales and marketing technology and a skill that will upgrade your resume.
How to Improve Sales Skills and Abilities
Don't hesitate to ask relevant questions to your sales manager or a potential customer; this will help you gain knowledge and expertise

Continue experimenting with innovative sales methods and think out of the box to close the deal

Increase your productivity by integrating the appropriate technologies into your sales activities

Your ability to close transactions will increase dramatically if you stick to a robust sales plan
The most crucial part of succeeding as a sales professional is updating your knowledge and skills. An easy way to do this is to participate in sales webinars offered by different companies as part of their marketing plan. You can also sign up for Emeritus' online sales and marketing courses that provide knowledgeable insights into the numerous uses for sales and marketing. 
By Mikhil Pathak
Write to us at content@emeritus.org