Talent Development Strategies and Examples for Your Team or Company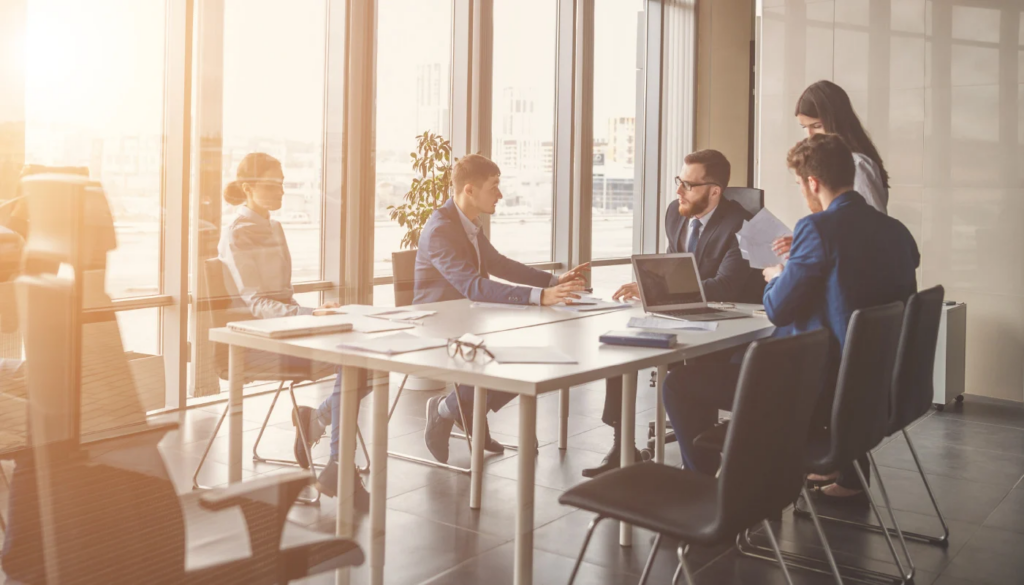 A company is only as good as its employees.
That fact has only become clearer amid the "Great Resignation," which has left organizations worldwide struggling to hire and retain the staff they need. This is especially true in areas where skills are in high demand, such as the tech and healthcare industries. 
With remote and hybrid work increasingly becoming the norm for many, top talent is no longer constrained by geographic boundaries. This means the pool of companies competing for employees is larger than ever. At the same time, the nature of work itself is shifting. Technologies like AI, machine learning, and data analytics are taking center stage. 
To stay ahead of these challenges, companies must recognize the need to invest in their biggest assets—their employees—through development programs that will increase capabilities, increase retention, and grow the bottom line. That's where talent development comes in.
As you probably know, talent development refers to efforts to identify, train, and advance employees within an organization. It benefits organizations by building and retaining strategically important skills among its workforce. It also helps individual employees advance their careers. 
Talent development is generally seen as a subset of talent management, which deals more broadly with attracting and retaining high-potential employees. It can include upskilling and reskilling employees, as well as other targeted efforts to prepare employees to move their careers forward.  
To stay ahead of these challenges, companies must recognize the need to invest in their biggest assets: their employees.
Why Is Talent Development Important? 
A strong talent development program supports an organization's overall strategy at numerous levels. It ensures the organization has a strong bench of talent to fulfill key objectives, supports succession planning, increases employee engagement, and even serves as a recruiting tool. 
These benefits overlap on many levels. According to 2021 Gartner research, 58% of employees will need new skills to successfully do their jobs in the coming years. This makes development essential for organizations and employees alike. Yet at the same time, employers are increasingly facing record-setting rates of job turnover across levels and industries. A recent McKinsey & Company survey found that 40% of employees report being at least somewhat likely to leave their jobs within the next six months. This figure holds true across five continents. 
The number one reason employees leave their jobs? According to Gallup, it's that they perceive a lack of growth opportunities within their organization. McKinsey supports that conclusion, reporting that an overly transactional workplace and lack of development and advancement opportunities are key drivers of employee turnover. McKinsey says targeted talent development programs can help to counteract that trend. 
An organization's reputation for developing its employees is also a powerful recruiting tool. In 2021, Inc. found that growth and training opportunities are a major draw for 90% of job applicants. 
Plus, developing talent to prepare employees to take on new roles and responsibilities poses a significant opportunity for cost savings. The cost of replacing an employee who leaves a company averages anywhere from one-half to twice their annual salary, so efforts that promote employee retention and internal growth offer a significant return on investment.
Talent Development Examples
Talent development can take various forms, from formal programs to more informal on-the-job opportunities to learn new skills. Examples of talent development include the following.
1. Individualized Growth Plans
Organizations that wish to retain and advance their highest-potential employees should work with those employees to build specific, actionable, and targeted development plans that consider the employee's strengths, weaknesses, and future goals. To ensure employee engagement, managers should work with their employees to create an action plan. 
2. Formal Internal Programs
Companies with sufficient internal bandwidth and resources can create in-house training and development plans. This may include ongoing programming aimed at developing specific technical skills or preparing future leaders to effectively manage a diverse workforce.
3. Partnerships with External Providers
Companies can provide high-potential employees with access to learning that can't be delivered internally by sending them through external programs. These may be online, in-person, or hybrid. For example, Emeritus offers online courses targeting the specific needs of working professionals with a wide range of learning objectives.
4. Mentorship Opportunities 
One-to-one mentorship is key to successfully developing talent to a high level. This is particularly true for employees who have been identified as potential future leaders or whose development needs include a focus on soft skills in the workplace. 
Organizations can get creative in identifying mentor-mentee relationships. Successful mentors may not belong to the same business function, for example, yet could provide effective coaching on communications skills or managing a team.
Talent Development in the Workplace
Examples
Individualized growth plans

Formal internal programs

Partnerships with external providers

Mentorship opportunities
Strategies
Identify organizational goals

Build company-wide partnerships

Nurture a growth mindset

Invest in upskilling and reskilling efforts

Evaluate and adjust accordingly
Effective Talent Development Strategies
None of these examples, however, can be applied successfully without the context of well-thought-out talent development strategies. Organizations should consider taking the following steps to ensure success. 
1. Identify Organizational Goals and Needs
To maximize the likelihood of success, companies must first identify their current needs and existing skills gaps. For example, they may find they need technical skills in certain areas, or that they need to build a deeper bench of future leaders. At every step, decision-makers should consider how developing talent in these areas would support the organization's strategic objectives.
2. Build Partnerships Across the Company
While many see talent development efforts as being within the domain of human resources, company-wide engagement with talent development is necessary to build successful programs. Buy-in at top levels will ensure development efforts have the resources necessary to succeed. Plus, cooperation from individual managers will provide insights into specific employees' potential for growth. 
3. Nurture a Growth Mindset
A company-wide growth mindset in the workplace—in which employees believe they have the capacity to learn, grow, and improve—can have major impacts on individual employees' experiences within an organization as well as the company's success building development initiatives. 
To nurture this mindset, organizations should reward learning and progression over output and create a safe environment where employees can share ideas and test out new skills.
4. Invest in Upskilling and Reskilling Efforts
While many development initiatives, such as mentorship and cross-training, may not require a direct financial investment, they do require companies to be willing to devote employee time and expertise to training and learning. Other efforts, particularly those that involve equipping employees with new skills, may require companies to make a monetary investment in external training.
If employers choose these opportunities strategically, the return on investment can be substantial.

5. Evaluate and Adjust Tactics Frequently
Even the best-laid-out plans need frequent recalibration, particularly in today's rapidly-changing business environment. Bake your measurement plans into your organization's talent development strategies, with specific milestones, metrics, and targets. Companies can use these assessments to identify what is (and what isn't) working and adjust course as needed.
Implementing Talent Development Strategies
Talent development is an ongoing process rather than an item to check off an organization's to-do list. But approached strategically, it can be a powerful engine for a company's growth. Organizations that invest the time and resources in developing talent will be positioned to adapt rapidly to change and succeed even as the business environment evolves. 
By Rachel Hastings
---
Interested in building out your company's talent development program? Schedule a meeting with the Emeritus Enterprise team to learn how we can help you deliver online employee training programs that target the hard and soft skills your organization needs to thrive.