The Product Manager Career Path: A Roadmap to Success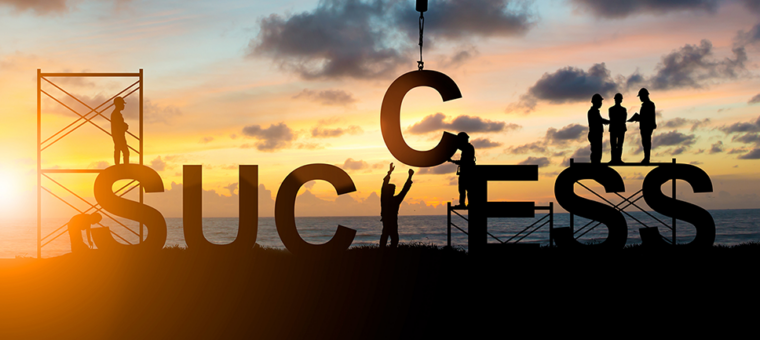 Rise of the Product Manager Role
The role of Product Manager has become more defined and more in-demand in recent years. It has evolved to include every aspect of what leads to a successful product, from assessing user needs to setting priorities to managing its lifecycle in the market. According to LinkedIn, interest in product management has doubled in the United States in the past 5 years. Glassdoor ranks Product Manager as the #3 best job in America for 2021, moving up a notch from 2020 and edging out Front-End Developer in that spot. This ranking takes into account the number of job openings, salary, and job satisfaction measures.
There is no one singular route to becoming a product manager. But one of the more common pathways to a product manager position is by making a lateral move from one of the disciplines that works closely with the Product Manager.
Since product management roles are inherently interdisciplinary—working with stakeholders from UX, software engineering, product design, data analysis, engineering, marketing, sales, and management—it's possible to make a lateral move into a PM role from any of these adjacent fields.
In addition, there are product management courses available online so that you can learn frameworks and tools to stand out as a candidate when you apply for such roles. Having that role-specific knowledge base will allow you to have a highly-informed perspective during interviews and ultimately to on-board more effectively.
Finally, some companies offer Associate Product Management (APM) programs internally. These are competitive spots since these programs tend to exist at the Googles and Amazons of the world, but are another avenue towards becoming a PM.
What Exactly Does a Product Manager Do?
Product managers are responsible for the strategy and blueprint of a product or product line. They are sometimes referred to as the 'mini-CEO' of the product or line of products, but that moniker has some caveats.
PMs have profit and loss responsibilities for their product and manage the entire product lifecycle; they focus on setting and achieving business objectives, as well as measuring outcomes. However, they do not generally have authority on adjacent hiring decisions, and thus need to possess managerial finesse since they not only need to manage downstream, but also need to manage across and up. In this way, PMs require a moderate-to-high degree of emotional intelligence. This characteristic also allows a PM to practice user empathy to better understand user needs – a critical component in creating desirable products.
PMs communicate the product's business value to a product team in a clear, concise way to ensure the team understands the purpose behind the new product or release. They also lead the product team and all aspects from the conception of the product to its launch.
If you are making an internal transition to product management, try to work closely with the PM to slowly take on some of the responsibilities that a PM would normally perform. You can add value by leveraging the expertise you have from your adjacent role, whether that's technical knowledge, data analysis, market intelligence, or design insight.
Typical Product Management Department Hierarchy
The product manager, not to be confused with a program manager or project manager, career path is one with lots of possibilities on and off-ramps. Factors such as company size, budget, and business goals will have an impact on how a product team is structured.
Technical vs. Non-Technical Opportunities
There is a persistent perception out there that one needs to have technical expertise to become a product manager. This is simply not true – at least not any more. While certain industries, such as software and technology, will absolutely require more technical capabilities, many other industries are taking a page from Big Tech's playbook, recognizing the need to focus relentlessly meeting customer needs. This is translating into more non-technical (and certainly less technical) PM roles within industries such as financial services, healthcare, and retail.
Final Thoughts on Pathways to Product Management
As you make decisions about which direction to take your career in, focus on acquiring skills that are both highly in demand and highly adaptable to different roles and industries.  Those skills may be technical, analytical, or purely practical in nature. But also focus on developing the softer skills such as communication, leading without authority, conflict management, and being a good storyteller. And if Product Management is in your purview, the combination of these skills make for a formidable PM.
Expand Your Skills:
To explore the range of online product management and design thinking programs offered by Emeritus in collaboration with our global university partners including Kellogg School of Management, MIT Executive Education, NYU Tandon School of Engineering, and Imperial College Business School. Visit the program page here.