What is Blockchain Technology: A Comprehensive Guide to Careers in Blockchain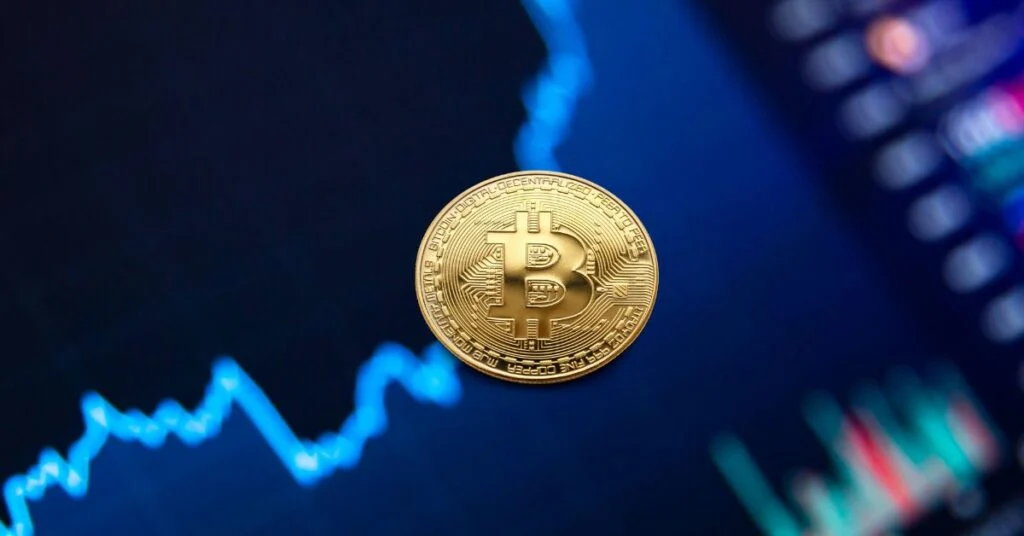 Blockchain technology has swept up entire continents in its wake. Because of its inherent decentralization of purported security, blockchain has only grown in popularity over the years. According to the Blockchain Technology Market Size Report, investors and businesses are encouraged to invest in blockchain technology due to the legalization of cryptocurrency in several countries. This report also states that in 2021 the market size of blockchain technology across the world was valued at $5.92 billion. Moreover, it is predicted that from 2020 to 2030, its market size will scale at a Compound Annual Growth Rate (CAGR) of 85.9%. Therefore, the future of blockchain technology seems bright and the speed at which it is growing only seems to be accelerating.

"The blockchain cannot be described just as a revolution. It is a tsunami-like phenomenon, slowly advancing and gradually enveloping everything along its way by the force of its progression."

– William Mougayar, Executive Chairman of the Kin Foundation. 
If you are one among the many with an inclination toward blockchain technology and aspire to launch a career in this field, you have come to the right place. This blog will help you explore blockchain technology and the various career opportunities it offers. 

What is Blockchain? What are the Various Career Options Within Blockchain?
First things first. We cannot directly skip to highlighting the career opportunities within blockchain without first understanding what it exactly is.

A blockchain is often commonly compared to a ledger. In it, data is recorded and stored, and distributed to everyone. When data is recorded in a ledger, it is not easy to make alterations in this data. In the very same way, once data is entered into a blockchain it is difficult and almost impossible to change any of it. And the type of data stored within a block is dependent on the type of block. In a blockchain, each block consists of three things – data, hash (which is oftentimes compared to a fingerprint), and a hash of the previous block. Hashing and proof-of-work mechanisms are the ways by which the blockchain remains secure.

Blockchain as a technique first came into existence in 1991. However, it was not until 2009 that it was actually implemented by Satoshi Nakamoto. He incorporated it for the purpose of developing a digital cryptocurrency Bitcoin. 
When talking about blockchain, we must also delve a little into cryptocurrency and Bitcoin. The existence of cryptocurrency is facilitated by blockchain technology and Bitcoin is the most renowned cryptocurrency. 
Now that we have established what blockchain is, let us look at the various career options that exist within it.
1: Blockchain Developer
As the name suggests, blockchain developers are into the development and enhancement of protocols. They conceive the architecture of blockchain systems and develop web applications and smart contracts with the assistance of blockchain technology. Additionally, they help companies navigate the various blockchain platforms that are growing in demand.
Related: How to Become a Blockchain Developer
2: Blockchain Project Manager
When an organization or a company decides to take the leap and coalesce blockchain with the business with the intention of modifying their technology platforms, the first people they would want to hire are blockchain project managers. As a blockchain project manager, your responsibilities include concocting and positioning the blockchain projects of the organization. 
3: Blockchain Quality Engineer
Creating Quality Assurance (QA) protocols and automated test standards, and writing test automation strategies are some of the key responsibilities of blockchain quality engineers. They look after and handle every stage in the blockchain development process including web application and mobile development. They pay attention to every minute detail since they need to make sure that every part of the project is of the desired quality. If they are not mindful of the nuances, it would lead to errors and the slightest mistake on their part will have an impact on the technology that they are using.  
4: Blockchain Legal Consultant

When an organization decides to embrace blockchain in its systems, there are a host of legal aspects to keep in mind. Therefore, the company would need a blockchain legal consultant to provide legal expertise with regard to what it will need to take into consideration while investing in blockchain technology. The company and its leaders would want to know the consequences of making blockchain technology a part of their systems and how to take care of their finances. In such a situation, blockchain legal consultants would be of assistance.

5: Blockchain Designer

A blockchain designer comes into the picture when a company needs a person to create websites and user-friendly interfaces that will help spread the word to their customers about their various offerings.
What are the Required Educational Qualifications for Careers in Blockchain?
1. Blockchain Developer
A bachelor's degree in computer science, information technology, or similar areas of study is one of the most basic educational qualifications that is required for this role. After you complete your Bachelor's and wish to continue to expand your knowledge and skills, you can be a part of an organization known as the IEEE Blockchain Community. This is an online community that will expose you to training opportunities and various conferences within the industry. It will also help you network with the right people. Also, the experience of working with Javascript, C++, and Python can work to your advantage.


2. Blockchain Project Manager
To become a blockchain project manager, you will need to have completed your bachelor's degree in computer science or a related field. In addition to this, having a management degree or certifications in courses like fundamentals of blockchain or risk management will hold a lot of value when you apply for this role.


3. Blockchain Legal Consultant
If you aspire to become a blockchain legal consultant, you must complete a certified degree in law.

As for a blockchain designer and blockchain quality engineer, there is no specific educational qualification that you require. You can, however, sign up for an online course. There are numerous learning platforms available that offer all kinds of courses that will help you in your career in blockchain, including various programs at Emeritus. 
What are the Skills Required for Careers in Blockchain?
Understanding the workings of blockchain and the architecture on which it is based is one of the most fundamental skills that you must possess. As a blockchain developer knowing blockchain architectures like hybrid, consortium, public and private is a must. In addition to this, you should be fluent in concepts like smart contracts, cryptography, hash functions, and consensus. These concepts will help you figure out how blockchains work. Web development skills along with programming languages like JavaScript, Java, C++, and Python are a huge plus!
As a blockchain project manager, you must be fluent in the technology. You should know and understand how the blockchain is harmonious with the business model of the company and should be aware of how to develop and execute blockchain strategies. It goes without saying that as a project manager, you should have knowledge of tools related to blockchain project management to accelerate the development process of any given project. Moreover, engaging and speaking to employees who do not have a technical background is a huge part of the role. Hence, top-notch communication skills are a must.
As a blockchain quality engineer, one must be fluent in the concepts and developments of blockchain. Moreover, you must know how to apply all of this in your job. Stay up-to-date with the latest developments in blockchain technology. Being able to pay attention to details is one of the most important skills that you must possess. You should be diligent while analyzing the quality of work and putting reports together.
You must have a thorough understanding and knowledge of blockchain, trading, and token issues. You should be aware of how to compose commercial agreements and apply blockchain in order to safely leverage the technology without any legal issues. As blockchain technology goes beyond borders, you must have a comprehension of international law and preferably know different languages.
If you are artistic and pay attention to every minute detail, then being a blockchain designer is a career path you should consider. Illustrator, User Interface (UI) designs, and Adobe Photoshop are also must-have tools.
What is the Demand for Careers in Blockchain?
Based on a report by LinkedIn, blockchain has been listed as one of the top skills of 2022. About 39% of practitioners and senior executives have embraced blockchain and implemented the technology in production, according to the 2020 Global Blockchain Survey of Deloitte.


There are numerous reasons why the blockchain industry is growing and some of these include:
1. With blockchain comes security. After recording the information and storing it on a blockchain, it becomes nearly impossible to hack.

2. Aside from hacking, it is difficult to make any changes in the recorded data without other network participants knowing about it. There is a level of transparency in the recorded information. All changes reflect across the blockchain.

3. There are no intermediaries or third parties as a part of the blockchain. This is why, when it comes to all the negotiations, clearings, and settlements, it is all done at an accelerated pace without any worry of interruptions coming in the way.

Apart from the above reasons, blockchain is also growing because more and more businesses are investing in it and there is also abundant venture capital funding for this technology. The current blockchain market is evaluated at $4.9 billion and is only predicted to grow to $67.4 billion by 2026, according to a Market and Market report.

How Much Do Blockchain Professionals Earn?
When talking about the various jobs related to blockchain, there was an increase of about 118% between September 2020 and July 2021 according to a report by Indeed.com.

Blockchain developers are often paid well and the demand for this position is high.  $143,000 is the average annual salary of blockchain developers in the US. Employees at entry-level positions earn a yearly salary of $121,875 and those with experience earn $176,085.  According to a 2020 101 Blockchains article, the salary range of blockchain project managers is $60,000 to $136,000. For blockchain quality engineers, the average salary per year is about $112,000. Blockchain legal consultants earn about $110,000.

As an industry, blockchain is only expected to grow. If you wish to remain successful and grow in this field, you must be certified, remain up-to-date with the latest trends, and more importantly, have a passion for blockchain.

We hope that this blog has answered your questions with regard to blockchain technology and the various career opportunities within this field. If you are looking for an online course related to blockchain technology, feel free to visit us and explore our courses. We understand that technology has become a huge part of our lives, especially after the onset of the Covid-19 pandemic. And so, our courses will aid in gaining insights into the role technology plays in disciplines like blockchain technology.
FAQs:
Q 1. How Can Businesses Use Blockchain?
A. Blockchain makes use of cryptography to record data, making it impossible to replicate, misuse and hack. Moreover, it facilitates security when it comes to sharing of business processes like business activities, records, and contracts between firms and partners in an encrypted manner.
Q 2. What are the Benefits of Blockchain Technology?
A. It has numerous benefits which include shared IT infrastructure, built-in incentivization, data coordination, tokenization and attack resistance.
Q 3. What are the Different Types of Blockchains?
A. Public, Private, and Consortium are the different types of blockchains.
Q 4. What are the Primary Requirements for a Business Blockchain?
A. Smart contracts, shared ledgers, trust, and privacy are the four requirements.
Write to us at content@emeritus.org
By Annabel George