I Want to Open Doors for Deserving Women, Says CEO Andrea Mansano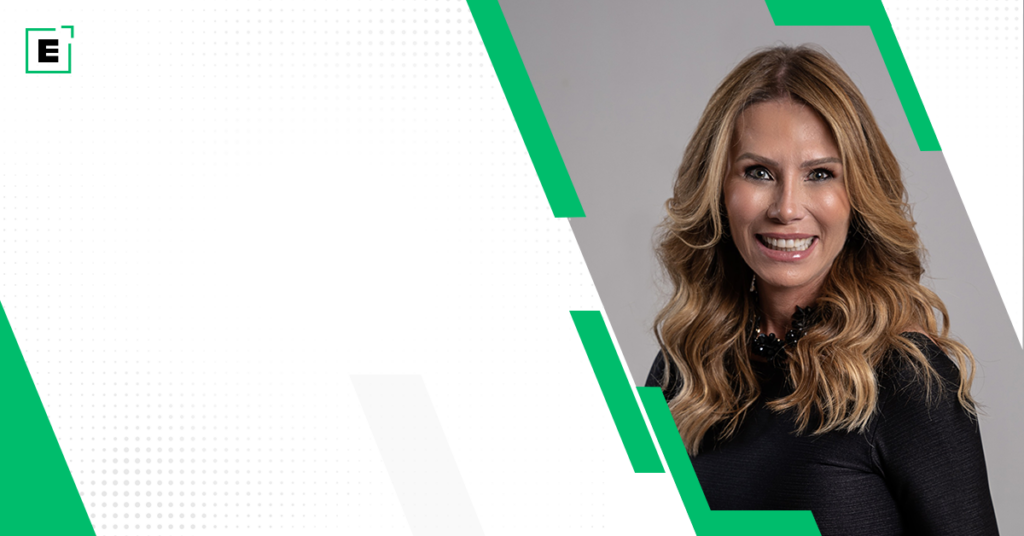 She sings in a rock band, and rides a motorcycle. She also runs a special project for vulnerable children in downtown San Paolo. She mentors more than 400 women for C-suite positions. Additionally, she counsels for an NGO that has helped 300,000 kids in Brazil. And that's not all! She is an angel investor who invests in 10 Brazilian start-ups. And the icing on the cake – she is the Emeritus CEO in Latin America. Sounds astounding, but this is woman CEO Andrea Mansano's life in a nutshell. 
To commemorate Women's History month, we caught up with Mansano, who is one of our senior-most C-suite leaders, to know more about her journey to the top.
Meet Andrea Mansano, Emeritus CEO, Latin America
The path to C-suite positions is different for everyone. Mansano's journey started at a slower pace than she would have liked. And this was mainly due to the inherent biases against women in senior positions in Latin America. However, what stands out about her career trajectory is that she consistently upskilled and reskilled, as we can see from her list of alma maters. 
Being a voracious learner herself, she found education as a deeply rewarding field. When Mansano joined Emeritus in 2021, she came with two decades of experience in leading technology and educational enterprises.
You can take a more detailed look at Andrea Mansano's career journey here.
Twenty Years Without Leadership Roles
Andrea Mansano speaking of her career journey
Mansano started working as early as 17, while she was still in college. She says, "For the first 20 years in my career, I saw no women leaders." During this time, she never managed a team. Mansano attributes the poor representation of women in leadership roles to the legacy of the misogyny seen in some parts of Latin America.
On a personal note, she had no women CEOs or leaders to model her career. This is because women in the Latin American region did not have a voice in decision-making and occupied lower positions within the workforce.
Twelve Years and Seven Promotions Later
It was at SAP that Mansano finally broke through the glass ceiling and worked in a leadership role for the first time. She was promoted seven times in her tenure of 12 years. "I joined as a Consultant and left as the Vice President of the Latin American region," says Mansano. 
Acknowledging the initial struggles in her career, Mansano says "Given the opportunities, women can prove themselves. So, whenever a company has given me the opportunity to lead, I have proved myself."
Becoming a Woman CEO for the 4th Time 
Mansano is currently the Emeritus CEO, Latin America, and this happens to be her fourth stint as the CEO of a company! Has the corporate environment changed as she grew up the ladder? "Not as much as it should but it all depends on the company you work for," says Mansano.
"I am very happy to say that in Emeritus Latin America, we have 55% women in leadership positions. And overall, 51% of the Emeritus workforce is women," she says.
She adds that the history of mankind (don't let the semantic bias be lost on you) has given women very little to celebrate. "So we must celebrate whenever we can!" And a statistic like this is surely a cause for celebration!
Founding EVA and Singing With The Corporates
"I attended the Women's Forum in Mexico a couple of years ago. It was disheartening to hear that only 6% of the C-suite positions in Latin America were filled by women," says Mansano. On coming to her home country, she decided that this grim statistic needed to change. And that's how EVA was born.
EVA stands for Economic Value Added Business Group that was started by Mansano and 400 other like-minded women in leadership roles. Their goal is to have at least one woman in a C-suite position in every company in the Latin American region. 
"Now we have also started EVA next generation where we mentor young women for leadership roles," says a proud Mansano. It is her attempt to make the corporate world a better place for the next generation of women who enter the workforce. 
She sums up her approach on the question of a woman CEO's social responsibility towards other women quite succinctly. "I may not see an equal world but my daughter will. So let me be the woman who opens doors for many other deserving women."
Andrea Mansano's rock band, The Corporates
Apart from EVA, singing for The Corporates fills up Mansano's social calendar. Her rock band comprises eight CEOs who sing for a cause and donate all their earnings to the same. And Mansano is the only woman CEO in this band? "I am still the only woman in many situations," she says.
Is Inclusivity About Being Politically Correct?
According to Mansano, it is and so be it! We asked her if she believes workplaces have become more inclusive during the course of her career. And she had an interesting insight. Things are getting better for women but it is not really because the moral fiber of the society is changing. It is because being seen as 'inclusive' is the politically correct stance. 
"All kinds of equality started with inclusivity programs," she says. So is inclusivity a certain brand of tokenism? Mansano feels that even if it is, it is a good thing for women. Inclusivity programs would open up many doors to opportunities for women, which in itself is great. Even if absolute equality is not not achieved right away, inclusivity programs are a step in the right direction. 
Not Just Someone's Plus One
Andrea Mansano with her daughter
We cannot end this inspired conversation we had with Andrea Mansano without sharing a moment that brought a twinkle of joy to her eyes. Whenever Mansano attends conferences or events where top-brass leaders gather, people tend to assume that she is married to one of these leaders. Her proudest moment as a woman CEO comes from telling them that she is "one of these leaders" and not just someone's plus one.
"I work 14-15 hours a day, which leaves me with just four hours of sleep. But I still have so many dreams and I will go ahead to achieve them. There is nothing that women cannot do," she says. We can end with hope that every woman finds strength within herself to defy boundaries like Andrea Mansano – more power to her!
Related Content: How to Become a CEO
Watch this space for more conversations with inspirational female leaders like Andrea Mansano! Don't miss the insightful conversations with our Chief Learning Officer, Ashley Chiampo and Chief Marketing Officer, Jakii Chu. 
By Anwesha Barari
Write to content@emeritus.org with your feedback.