How the Gig Economy Can Help You Survive a Recession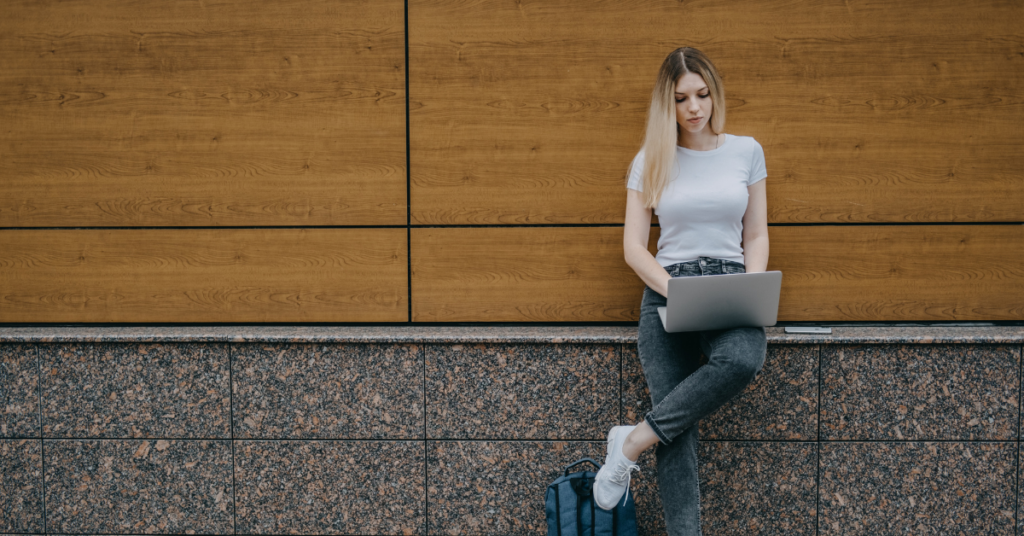 The professional ecosystem today is dynamic, mobile, constantly evolving, and uncertain. Growth for professionals is abundant and often very steep. But the concept of stable jobs has become redundant. Particularly if there is a white collar recession looming on the horizon! Does that mean we need to move through our careers without any semblance of stability? Negative. Recession-proof jobs may be an illusion, but a recession-proof income doesn't have to be. That's where the gig economy comes in. It's an ecosystem of work that is new, free from traditional work equations, and thriving! Could this be the silver lining we were looking for in our professional lives? Let's find out. 

What is the Gig Economy and Who is in it?
In all likelihood, the term 'gig economy' has appeared on your little lit screen more than once in the past. But let's get a thorough understanding of what it entails. 
Traditionally, the word 'gig' was a colloquial reference to a short-term job. Musicians and performance artists often use it to talk about a performance or a series of performances. In the years leading up to the pandemic and definitely after that, gigs or the gig economy has taken on a larger, more holistic significance. 
It is a free market system where employers can hire resources for short-term projects. This alternative economic system has four pillars, and they are:
1. Companies
These are companies that outsource work to gig workers, who are contracted/partnered on the basis of their skills. It started with service companies like Uber or Lyft employing a whole pool of gig workers who became logistics partners without being on the payroll. Did you know that 65% of organizations used gig workers in 2022?
2. Gig Workforce
Gig workers or gigsters, as they are called, are professionals who are not bound to one company but work on multiple projects simultaneously. According to Forbes, 1.1 billion on-demand gig workers exist worldwide. Initially, gigs were restricted to certain professions like driving, carpentry, or music. But, the gig workforce is no longer limited to specific skills only. It now includes content creators, graphic designers, accountants, project managers, and other skilled professionals. 
3. Gig Aggregators
Platforms like Uber, Grubhub etc. connect companies, gigsters, and consumers. The roles within this ecosystem are fluid, and they flow into each other. Essentially, the aggregation platform can also be the company and reach out to the gig workers directly. 
4. Consumers
Wondering how consumers figure in this quadrant? Imagine you surf through Grubhub on your phone and order food from a local restaurant. The restaurant here is the company, Grubhub is the gig platform, the delivery executive is the gig worker, and you are the consumer who pays for the food and the service.
According to TechTarget, the total volume of transactions in the global gig economy will reach 455 billion by 2023. So you may not be conscious of it, but every time you hail a cab or even listen to a podcast, you are helping this free market thrive. 
ALSO READ: How to Survive a Recession and Come Out a Winner
Gig Worker vs Freelancer: What's the Difference?
You might have seen the words gigster/gig worker and freelancer used interchangeably. Being buzzwords, they are often used (and abused) before being understood. In essence, the gig workforce is a larger, overarching term that covers all kinds of temporary or contractual work. 
Freelancers are, thus, a subset of the gig economy. They are independent contractors who work directly with companies on a project-basis. Some of them might also have been retained in long-standing projects. 
There are also other types of gig workers, like contingent workers. They work for staffing companies who place them for different projects in companies on a contractual basis. In this case, the staffing company acts as their managers or gig platforms. 
Thus, all freelancers are gig workers, but not all gig workers are freelancers. 
Navigating the Gig Economy: How it Works
Just like any complex economic system, the gig economy also works on multiple levels. Gig workers could get paid:
Hourly

Per task

Per-project 

On a retainer basis
While some workers are offering basic skills, like driving, others are more technical, like data analysis, or creative, like graphic design. The range of skills being exchanged in this ecosystem has grown phenomenally in the last couple of years. In some cases, companies/consumers use a gig platform to reach the workforce. But they also solicit the help of freelancers directly. 
The most obvious benefit of this alternative work ecosystem is its flexibility. It offers companies and the workers a measure of autonomy that was previously impossible. For the consumers, this system works because it is convenient. 
Why the Gig Economy is Thriving
Plenty of factors have contributed to the thriving of this economy:
Digital-First Approach:

Technology has made remote work possible. In fact, it has become something of a norm, and this works in favor of gigsters. Going digital has made the world a smaller place, and geographical distance doesn't really matter anymore. You can now stay in your hometown in Iowa and still work for a company based out of the Silicon Valley. 

A Workforce of Digital Nomads:

The workforce today is mobile; they work out of coffee shops or co-working spaces. They travel as they work and explore new cities, counties, and lifestyles. Such workers, typically, value their freedom to work from anywhere more than the stability of a day job. 

Work-Life-Care Balance:

Gig work offers caregivers and parents something not even the best-paid nine to five jobs can — flexibility. They can work as much as they want and the hours they are comfortable working. This allows them to by-pass the stress and burnout we associate with regular corporate jobs. This is an evolved workforce that prioritizes quality time and mental health over all else. 
Has the Perspective to Gigs Changed?
Until a decade ago, contractual work came with a measure of stigma attached to it. The implication of saying that you are a freelancer or gigster was that your career lacked stability or that you are not good enough to get hired on a permanent basis. But we no longer look at gigs or freelance work through that lens. Now, being a freelancer or consultant could very well imply that your skills are so niche that companies cannot afford to hire you on a permanent basis! Was it the thriving of the gig economy that prompted this change in mindset, or was it the change in perspective that fostered the growth of this economy? Looking for an answer to this question would be like trying to determine who came first — the chicken or the egg.
Are Gig Workers Around the World Protected by Laws?
While the idea of having the freedom to work as you please and from wherever you want might seem utopian, gig work does have some drawbacks as well. In the U.S., for instance, gig workers don't have health benefits or paid parental leave in most states. Moreover, a new bill proposed by the government is likely to make it more difficult for companies to treat people as gig workers. In Europe, however, there is an ongoing attempt to ensure gig workers have benefits at par with regular employees. China, actually, revised its trade union laws in 2021 to include gig workers so that their rights can be protected. As the gig economy evolves, so will the laws that govern it. And the massive workforce it has garnered will have to adapt as the changes come along. 
How the Gig Economy Helps You Sail Through a Recession
According to Forbes, six in ten executives are tapping into the gig workforce to get the kind of talent they need. This indicates that companies are willing to pay for the skills/hours they require, even if they do not want to incur considerable expenses by hiring professionals for their internal teams. Outsourcing is an option that works out at a lower cost to company. Moreover, they have the option to dip into a diverse pool of skills, for each of which they are unable to hire. 
So, if you are losing sleep over an imminent threat to your livelihood, the gig economy can be your alternative source of income or give you multiple options. Who knows, it might even become your main source of income! However, you cannot jump from your day job to a gig in a matter of days; it requires preparation. 
Here are some steps you can follow to navigate the gig economy like a pro:
Network:

Use networking sites like LinkedIn to your advantage. It can help you connect with people in your field who are looking for gig workers that match your exact skill sets. 

Have a Portfolio Ready:

Just like a permanent employer, a temporary one will also want to test your skills before hiring you. Have a portfolio of your work ready for sharing so that you can close in on time-sensitive projects that are being offered. 

Build a Brand:

Trust is a vital currency in the gig economy. Companies hire people who are experts in their field. So become your own

personal brand

so that you are always top-of-the-mind when there is any work in your field. 

Explore Gig Platforms:

There are several platforms that offer work to freelancers — 99designs, Prospa, and People Per Hour — are some examples. Explore these freelance work engines to see how employable you are. You might have to look at platforms that specialize in your particular skills to get meaningful work. 
Recession or no recession, the gig economy is here to stay. You can explore it as a side hustle or even swap your day job for freelance work. In the end, your skills matter. To keep your skills updated, explore online courses from the best universities in the world on Emeritus. 
By Anwesha Barari
Write to us at content@emeritus.org