17 Jobs That are Less Likely to be Impacted by the Recession in 2023
The last few months of 2022 have witnessed unprecedented layoffs in big tech companies like Twitter, Meta, Amazon, Microsoft, Lyft, and Stripe. These mass layoffs from what one would call dream companies and dream jobs, and the inevitability of a global recession in 2023, have made us wonder how safe our jobs are. In this comprehensive guide, we provide a diverse list of stable jobs that thrive during a recession and discuss everything you need to know about recession-proof jobs and skills.
But first, let's understand what makes a job recession-proof.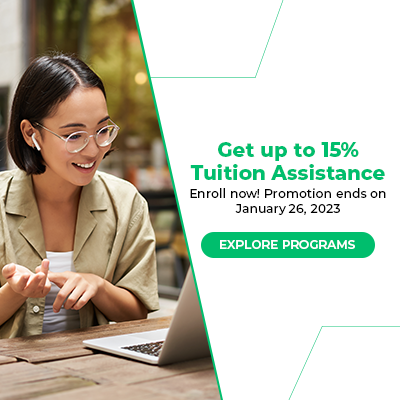 What are Recession-Proof Jobs?
While it might be a stretch to call any job completely safe from economic uncertainty, recession-proof jobs are the ones that stay in demand and don't get impacted by periods of high inflation or recession. These careers offer high job security in comparison to others and might even thrive, regardless of the economy's health.  
What are Recession-Proof Skills?
Even in times when there are no job guarantees, the right skills can allow you to make your own opportunities. Here are a few recession-proof skills that you can master to secure your future:  
Soft Skills 
Communication 

Emotional intelligence 

Leadership

Adaptability  

Positivity 

Self-management 

Creativity 

Critical thinking 

Time management

 Problem-solving
Hard Skills
Technology skills 

Coding

Data analytics 

Digital marketing 

Project management 
17 Recession-Proof Jobs in 2023
While no job can be completely recession-proof, there are some jobs that can give professionals a higher chance of sustenance during a prolonged period of economic downturn. The following are the best jobs during a recession for the period of 2023-2024.

1. Education Services 
Education services have some of the most stable recession-proof jobs. Regardless of the fluctuating economic shifts, learning and investing in the future will continue, and so, too, will the need for education. Education service jobs don't just include teachers and professors; it also includes caretaking staff, school administration, counseling, social work, online education, on-demand education, distance education, adult education, and special education. In addition to job security, careers in education services provide work flexibility, independence, workplace autonomy, and an opportunity to change lives.  
2. The Medical Profession 
Healthcare workers are indispensable regardless of the economy. They will always be required for the wellbeing of individuals and animals. Some typical jobs in this field include physicians, surgeons, veterinarians, registered nurses, certified nursing assistants, dentists, dental assistants, healthcare administrators, laboratory technicians, and medical technologists.  
3. Law Enforcement 
Law enforcement is among the most secure professions and gets even more critical during harsh times like economic recession due to high crime rates. Some stable jobs in the field of law enforcement include police officers, detectives, paralegals, criminal defense, healthcare law, legal assistants, and bankruptcy.  
4. Finance Services

Another of those essential recession-proof jobs, handling financial activities is particularly important during an uncertain economic climate as there will be a greater need for finance professionals. Finance service jobs include accountants, financial advisors, insurance underwriters, tax accountants, auditors, loan officers, actuaries, and bookkeepers.  
5. Specialized Care 
Like medical jobs, specialized care is essential for the well-being of the public. Some jobs in the specialized care field include mental health professionals, elder care professionals, physiotherapists, social workers, and chiropractors.     
6. Cybersecurity
Businesses across the industry are driven by data, making them vulnerable to cybercrimes. Cyberattacks have become a massive business risk that can lead to financial, strategic, operational, and reputational disruption to the organization. Thus the demand for cybersecurity professionals who can protect sensitive or confidential data will remain in demand. Cybersecurity experts are especially required in organizations responsible for protecting sensitive records, such as finances, health, and national security.
7. Utility Services
Utility workers are often unseen front-line responders with stable recession-proof jobs. They will always be in demand since utilities such as water, electricity, the Internet, and waste management are essential to maintain public health and order. These jobs include general maintenance, repair workers, electricians, pipeline controller, wastewater engineers, and utility managers. 

Other Recession-Proof Careers
Here are some other recession-proof careers that you can consider in 2023:  
Emergency service providers

Pharmacists 

SEO specialists

IT experts 

Content writers 

Lab technicians 

Electronics repair specialists

Grocery store managers and workers

Delivery and courier services 

Funeral directors
What Makes a Job Recession-Proof?
Recession-proof jobs have certain common features in their importance to the functioning of a city, town, etc: 
Catering to a universal need (healthcare, education, and utility)

Providing essential services (childcare, social assistance work, firefighter)

Providing service for critical public necessity (law, paramedics, and psychiatrists)

Providing day-to-day services (electrician, auto mechanic, and public transportation worker)

Supporting big sector businesses (IT, finance, and pharmaceuticals)
How Emeritus Can Help You Enrich Your Skills
Recession is a normal part of the economic cycle and it is out of our control. No job can provide complete job security, so if you are concerned about losing your job, you should expand your skills. Doing so may not guarantee that you won't suffer any fallout from the recession. But, they can provide a cushion to soften the blow by opening doors to several job opportunities. If you want to advance your career or change your field, consider expanding your skills by taking up online courses offered by Emeritus in collaboration with the best universities in the world. 
How to Make Your Income Recession-Proof?
Economic downturns are a reality of life and they impact businesses and careers. While it is impossible to make your career or business immune to the impacts of economic fluctuations, having a stable income is a possibility. Here are ways in which you can make your income recession-proof:
Keep your credit score at an acceptable range so that you can get a loan if required.
Diversify your investments so that not all of them get impacted by the recession.
Pay off expensive loans if you can.
Save as much as possible.
Invest in yourself by upskilling.
Frequently Asked Questions
1. Are Government Jobs Recession-Proof?
One of the primary benefits of working in the government is job security. Since the local, state, and federal level jobs are essentially public-service oriented, they typically fare better than private sector jobs and have very little chance of layoffs. However, there is a possibility of early retirements and hiring freezes in the government sector. 
2. Is Construction Recession-Proof?
The construction industry typically depends on the economy. Moreover, construction work can be put on hold or delayed during a recession and can impact the demand for job roles such as plumbers, carpenters, electricians, lumber, and roofers.     
3. Who Loses Jobs in a Recession?
Jobs that depend on non-essential or luxury goods and services are usually at high risk in recessions. Now, the most at-risk jobs include travel, restaurants, leisure, entertainment, real estate, and auto dealerships. 
As we begin 2023 with new dreams and goals, let's hope for the best and prepare for the worst (there is no harm in being cautious!). While the above-listed recession-proof jobs have high job security, the reality is that no job is 100% recession-proof; however, we can prepare for such worst-case scenarios. During uncertain times, try to stay positive, learn to be flexible and adaptable, and upskill to secure your future. Explore the online courses offered by Emeritus and grow your skill set.  
By Krati Joshi
Write to us at content@emeritus.org