Top 7 AI-Driven Cybersecurity Companies and How to Get Hired There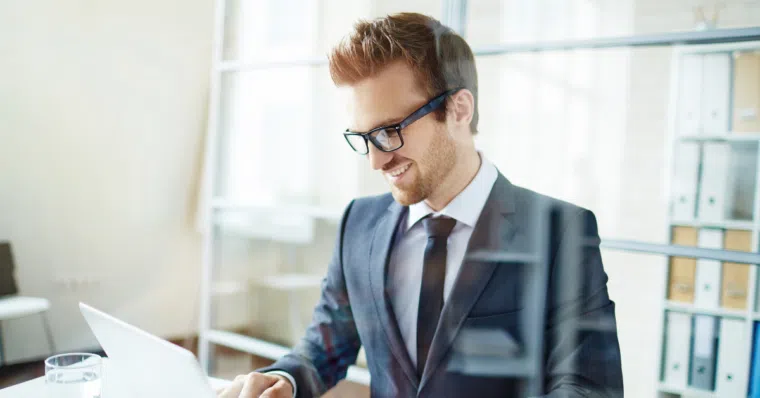 By the year 2025, global cybersecurity losses are predicted to hit $10.5 trillion annually. It's to be expected then, that companies have started looking for new ways to safeguard the data stored on their networks and systems. As a result, several cybersecurity firms are stepping up their game by utilizing artificial intelligence to make that possible. AI-driven cybersecurity companies are producing a new wave of AI-powered products and solutions that gives IT teams much-needed relief while keeping hackers on their toes. 
In this article, we take a look at the top cybersecurity companies that are integrating AI in cybersecurity solutions, as well as the skills they are looking for in prospective recruits. 

Top 7 AI-Driven Cybersecurity Companies
Many companies are merging cybersecurity with artificial intelligence to drive key innovation and give their products a competitive edge. Here's a look at the seven firms that head this list—and the average salaries you can expect if you get a job there.
1. CrowdStrike
Crowdstrike delivers cloud-native endpoint protection software. Falcon, the company's cybersecurity platform enables visibility across physical devices that connect to and exchange information with a computer network. It performs proactive threat hunting for customers across several industries like finance, healthcare, and retail. Working beyond simple detection, this platform automatically identifies and analyzes threats. 
Location: Austin, Texas
Average Salary: $135,155 per year
2. Darktrace
Darktrace, a company with more than 30 offices worldwide, has assisted hundreds of organizations across numerous industries in identifying and combating cyberthreats in real time. The AI platform at Darktrace examines network data to make calculations and spot patterns. The data is used by Machine Learning (ML) algorithms embedded in the platform to assist enterprises in identifying threats and detecting deviations from usual behavior.
Location: San Francisco, California
Average Salary: $1,246,456 per year
3. Blue Hexagon
Founded on the premise that deep learning will radically revolutionize cybersecurity, Blue Hexagon provides customers with real-time network threat protection that delivers threat detection in less than a second. In an effort to test its own systems and push its capabilities to the absolute limit, the company utilizes AI to develop malware based on global threat data and the dark web. The company's systems operate in a cloud network, protecting clients against a wide range of attacks across a multitude of platforms. 
Location: Sunnyvale, California
Average Salary: $74,743 per year
4. Cybereason
Cybereason offers a cybersecurity analytics platform that performs threat monitoring, detection, and analysis. It provides organizations with improved visibility within their security environment as well as the capacity to anticipate risks. Whether an organization is under attack or not is determined by Cybereason's AI-powered detection technology. By automating the task of threat detection, this cyber defense platform benefits enterprises and security teams of all sizes. 
Location: Boston, Massachusetts
Average Salary: $61,506 per year 
5. SparkCognition
SparkCognition offers AI-powered operations, security, and automation solutions for a variety of industries, including aviation, finance, and manufacturing. The organization provides ML-powered technologies that identify and guard against malware, ransomware, trojans, and other threats for businesses in need of cybersecurity solutions.
Location: Austin, Texas
Average Salary: $103,926 per year 
6. Tessian
Tessian's AI security software stops malicious emails from causing breaches, spear phishing, and data loss. The company provides customizable email filters that block malicious and dubious behavior in both inbound and outbound emails. The software also includes a real-time dashboard for security teams to keep track of risks and assess the health of their infrastructure.
Location: San Francisco, California
Average Salary: $151,909 per year 
7. Palo Alto Networks
Palo Alto Networks is a major player in the cybersecurity industry, with more than 50,000 clients from a variety of industries across more than 150 countries. From firewalls and cloud security to threat detection and endpoint protection, its products meet a variety of demands.
Location: Santa Clara, California
Average Salary: $131,646 per year 
ALSO READ: Top 9 Highest Paying Cybersecurity Jobs: What's the Right Fit for You?
What Skills do AI-Driven Cybersecurity Companies Look for?
Here are the top five cybersecurity skills that AI-driven cybersecurity companies are looking for when hiring for their cybersecurity teams. 
1. Ability to Safeguard Migration to Cloud Servers
Businesses from all over the world are moving their data to cloud-based applications. Cloud-based storage has become increasingly popular due to its capacity to scale, reduce costs, and boost employee productivity. However, security concerns may rise while transferring sensitive data to the cloud. Therefore, organizations are looking for cybersecurity professionals who can efficiently manage the cloud transmission of sensitive data while minimizing or eradicating data loss of private files and proprietary information. 
2. Network Infrastructure Protection Skills
The core components of a company's infrastructure include both hardware and software resources, which are vital to its success. Therefore, maintaining a secure and functional network infrastructure takes on a lot of importance. Employers are on the search for tech talent that can keep up with infrastructure demands that are changing rapidly due to growing remote workforce by implementing security measures like firewalls and structured subdivisions inside the network. 
3. Capacity to Employ Network Authentication Policies
Companies are searching for skilled professionals who can strengthen the security of the authentication process rather than just setting up (easily hackable) passwords. For this purpose, a company's cybersecurity team will need to establish the right balance between keeping data secure and preserving usability for less tech-savvy employees by implementing authentication methods like two-factor and certificate-based authentications. 
4. Knowledge of Analytics and Artificial Intelligence
Cybersecurity professionals should be able to use analytics to identify the areas that need improvement. Learning cybersecurity analytics and intelligence, which focuses on using data attribution, analysis, and aggregation to collect the necessary information to plan for future implementations, is imperative for professionals seeking jobs in AI-driven cybersecurity companies. 
5. Ability to Employ Patch Management Techniques
When hiring new members for cybersecurity teams, companies look for candidates who have the ability to quickly and effectively fix bugs and security vulnerabilities using software patches. A good patch management solution not only fixes code leaks and safeguards data from threats but also assists companies in remaining compliant with various regulations. Candidates who can streamline the patching process and, if possible, automate a portion of it by leveraging artificial intelligence are in high demand in AI-driven cybersecurity companies. 
ALSO READ: 10 Great Reasons Why Professionals Should Learn Cybersecurity
Latest Developments in Cybersecurity AI
As corporations, remote workers, and major brands have migrated their operations online, cybersecurity has become a top priority. Therefore, cybersecurity organizations are employing AI technology to deliver comprehensive security solutions. Improved incident response and detection, enhanced regulatory compliance, automated identity and access management, and improved cloud network security are some of the latest developments that have been possible by incorporating AI in cybersecurity. 
Other examples of the latest developments in cybersecurity AI include: 
The launch of Magnifier, Palo Alto Networks' behavioral analytics tool to improve threat detection by analyzing network behavior using ML and AI 

The introduction of Alphabet's (Google's parent company) AI-powered cybersecurity platform, Chronicle, which streamlines and enhances current cybersecurity procedures using AI innovation 
Develop In-Demand Skills with Emeritus
Cybersecurity professionals are at the forefront when it comes to safeguarding an organization's data and infrastructure. They ward off unwanted and malicious online threats by implementing the latest tools and technologies. By mastering the cybersecurity skills discussed above, you can easily become an in-demand professional and land a job in one of the top AI-driven cybersecurity companies. Enroll in Emeritus' top-rated online cybersecurity courses offered in association with globally renowned universities. It will enable you to gain knowledge on the latest industry innovations and fast track your growth in the field. 
By Rupam Deb
Write to us at content@emeritus.org