A Comprehensive Guide on How to Become a CEO: Key Skills & Approaches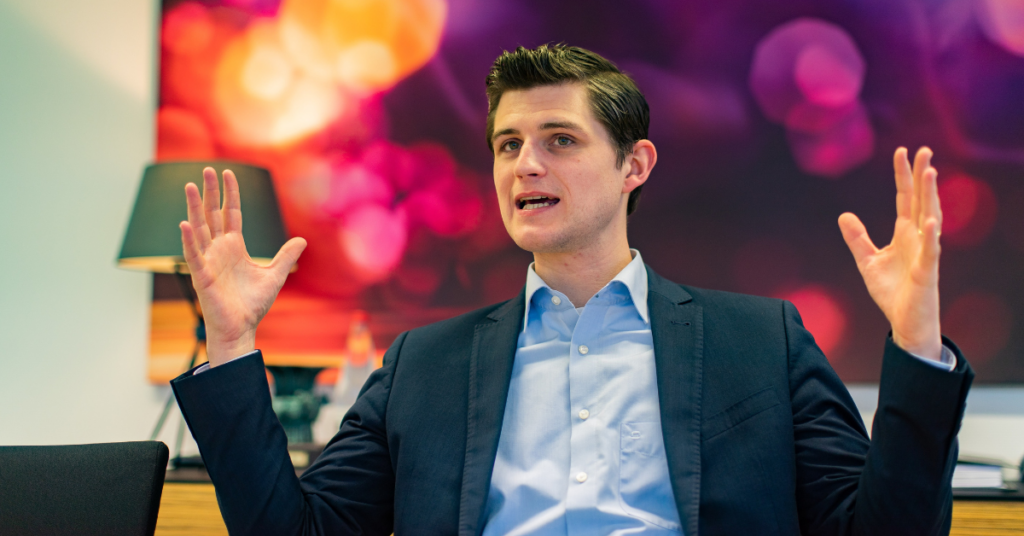 Wouldn't it be great if there were a manual one could follow on how to become a CEO? The Chief Executive Officer (CEO) is among the most coveted titles in an organization. It, however, is also a position of great responsibility and requires considerable strategic vision and foresight. Generally, this top C-suite executive manages everything, from developing the company's culture to creating impactful strategies and allocating capital to various functions that ensure the company runs smoothly. 
CEOs are known to run the show, but that doesn't mean that they only delegate work. They are the face of the organization for external stakeholders and drive high-level strategies across all departments. In this blog, let's go over how to become a CEO and the key steps to turn this dream into reality. 

Is an MBA Necessary to Become a CEO?
According to a study by Preply, over 22% of top CEOs hold an MBA. There are multiple benefits of pursuing an MBA degree that can help fast-track your career. It is also true that while an MBA brings various benefits, it isn't mandatory, as there's no single path leading to a CEO position. However, unless one is a founder, pursuing an MBA degree is the best bet to rapidly move up the corporate ladder. 
How Long Does it Typically Take to Become a CEO?
Becoming a CEO requires a great deal of experience and industry knowledge. Most CEOs have at least a bachelor's degree and a minimum of five years of managerial experience under their belt. This number may significantly vary based on your expertise, qualifications, and industry of choice. Generally, it can take anywhere between five to 20 years, depending on the industry and company you are looking to lead.
What's the Best Way to Network for a CEO Position?
Developing meaningful connections and building a strong network are key elements for taking on the role of a CEO. Attending seminars, conferences, networking mixers, and volunteering for organizations relevant to one's industry can create great networking opportunities. One can also explore the digital space by joining professional groups on social media or being part of online forums and webinars. Besides this, reaching out to former colleagues or friends who may be valuable resources can help further the goal of becoming a CEO. 
ALSO READ: Is a Leader Different From a Manager? How and Who is More Important? 
How Can Building a Personal Brand Help One Become a CEO?
Building a personal brand is a huge investment in one's career. It can be a great way to demonstrate skills, expertise, knowledge, and key factors that set you apart from competitors. Moreover, a strong personal brand will help employers easily find and recognize accomplishments in the industry. It can help boost visibility, build a professional reputation, and accelerate growth, taking you one step closer to becoming a CEO.  
ALSO READ: Top Leadership Styles and Skills You Need to Become a Future-Proof Leader 
What are the Common Mistakes to Avoid When Trying to Become a CEO?
The career path to becoming a CEO is anything but a straight line. These are some mistakes to steer clear of while targeting the CEO position: 
Continuing a slow-paced job with little to no growth prospects

Not taking risks in one's career

Lack of networking with the right people

Not upgrading skills 

Waiting too long for the perfect career opportunity 

Switching jobs too often 
How to Become a CEO at a Young Age
There may not be a shortcut to becoming a CEO, but making some smart moves to accelerate the progress is possible. The key is starting early, gaining the right skills, and practicing. Find the right professional environment where it will be possible to learn and thrive. Also, speak to other young entrepreneurs to understand the essential skills required and how to incorporate them. 
What to Study to Become a CEO?
A majority of the CEOs in the world have a Bachelor's Degree in Engineering, Business Management, Finance, Accounting, or Economics. Thus, it is important to choose the degree based on the industry one is looking to target. A master's degree, like an MBA, is the next step. Alternatively, opt for a specialization in marketing, financial accounting, public administration, or any relevant field that enhances leadership skills and industry knowledge.  
How to Adopt a CEO's Behavior?
Elena L. Botelho, Kim R. Powell, and Tahl Raz's "The CEO Next Door: The 4 Behaviors That Transform Ordinary People Into World Class Leaders" is a useful reference to answer that question. The book explains the following four key genome behaviors that are important to learn how to become a CEO:
Decisiveness
High-performing CEOs may not be known for always making 100% accurate decisions, but they stand out for being decisive. Even amidst challenges, they make quick yet informed decisions with great conviction.
Engaging for Impact
Develop a solid understanding of the stakeholders' requirements and engage with people who will be part of the process. Lead with intent and build a positive relationship with teams. Above all, clearly communicate their role and explain why they are important to the process. 
Relentless Reliability
Reliability is the most powerful trait among the four key CEO behaviors. How to become a CEO who's highly reliable? Firstly, build a strong team that thrives on solid organizational and planning skills. Next, be upfront about setting realistic expectations by building strong business management systems. It also involves keeping people in the loop and creating and accomplishing to-do lists.
Adapting Boldly
As a CEO, one must navigate through changing market conditions and the pressures that come with them. A long-term perspective is the best way to deal with and adapt to changes. While one facet is adapting boldly, it is also important to let go of traditional approaches learned over the years
8 Top Skills Required to Become a CEO
A key step toward understanding how to become a CEO is to learn the necessary skills. Here are the must-have skills to succeed as a CEO:
Leadership and team management skills 

Communication skills 

Networking skills 

Decision-making skills 

Management skills 

Problem-solving skills 

Strategic planning and execution skills 

Financial management skills 
ALSO READ: Your Guide to Successfully Navigating the 5 Levels of Leadership 
Approaches to Become a CEO
Becoming a successful CEO is an achievement that is built on considerable experience. It also involves the continuous development of skills, expertise, and knowledge. Learning how to become a CEO begins by designing the right career path that leads to an executive level. Here's a step-by-step approach to how to become a CEO: 
Earn a Degree
A bachelor's degree followed by a master's (preferably an MBA) in a business-related field. For instance, one can benefit from degrees in Business Administration, Management, Accounting, Finance, or Economics.
Seek Relevant Work Experience
It takes many years of experience in leadership positions to reach the CEO level. Build expertise, learn the best practices of leaders, and make your way to the top.
Focus on Networking
Developing meaningful connections and having the right contacts is a key element that accelerates professional growth. It also helps one find the right opportunities and resources needed to achieve the goal of becoming a CEO 
Frequently Asked Questions
1. What Educational Qualifications are Required to Become a CEO?
The requirements are likely to vary based on experience and industry of choice. But most CEOs will have at least a bachelor's degree in a relevant discipline, followed by a specialized MBA in Marketing, Finance, Economics, Commerce, or any field related to the industry one wants to work in.
2. Can Anyone Become a CEO, or is it Only for People With Certain Qualities?
CEO is a leadership position that comes with a high level of responsibility. While anyone may become a CEO irrespective of their background, gathering relevant experience, cultivating key skills, and leadership qualities, is an absolute must. 
3. How Can One Develop Leadership Skills?
Identify your strengths and weaknesses, cultivate empathy, improve people skills, develop a growth mindset, find a mentor, focus on learning, and take an online leadership course. 
4. What are the Key Responsibilities of a CEO?
Primarily, a CEO is responsible for executing the organization's strategy, allocating capital, engaging the board, and managing its overall operations. 
5. How Can One Create a Career Plan to Become a CEO?
Focus on these three aspects to get it right: education, skills, and experience. Get a formal degree, build key skills like communication, team management, etc., and gather leadership and managerial experience. 
It is a known fact that the business landscape is constantly evolving. This makes having skilled and efficient CEOs in place even more imperative. So, for anyone wondering how to become a CEO, browse these online leadership courses Emeritus offers and approach executive leadership roles with high-impact skills. Good luck! 
By Neha Menon
Write to us content@emeritus.org
Originally published in September 2022, this blog was updated in May 2023.