HR Leaders Share Their Perspectives on Hiring and Retaining a Diverse Workforce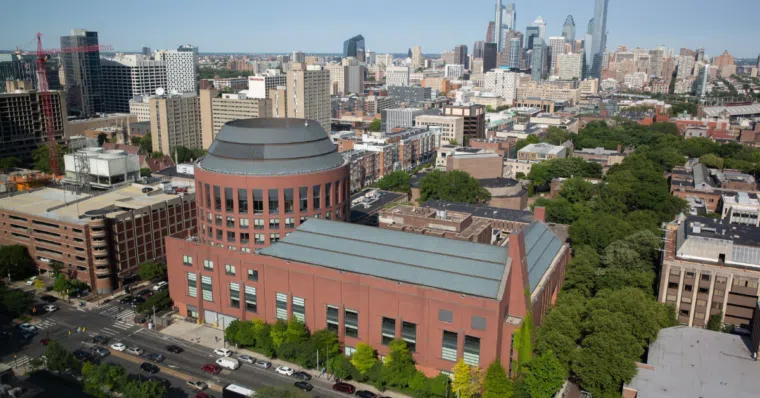 This article originally appeared on Wharton Executive Education's LinkedIn page. 
Friday, May 20, marks International HR Day, an initiative led by the European Association for People Management to recognize the positive contributions of HR professionals worldwide.
The theme of this year's International HR Day is how HR is shaping the future of work. We turned to HR leaders enrolled in Wharton Executive Education's Chief Human Resources Officer (CHRO) Program to hear their perspectives on how organizations can expand opportunities through hiring and retaining a more diverse workforce.
"Companies can meet diversity, equity, and inclusion (DEI) goals by creating a robust road map that identifies their current status and incorporates proactive policies for belonging into action and into organizational goals," says Aditi Chaudhary, head of human resources at Tiger Analytics. "They can do this by exemplifying behavior through role modeling and by educating employees to promote a diverse, equitable, and inclusive workplace with constant reassessment and realignment to course-correct as needed."
Read what participants in the CHRO Program are saying about how organizations can be more effective at hiring and retaining a diverse workforce today and tomorrow.
Create a Culture That Celebrates Diversity
"The first step is to build an inclusive workplace and ensure that employees play a role as change agents in the organization, propagating the culture and its values. In addition, it is important that managers perceive the real benefits of having diversity in the workplace and how this can infuse new thinking in the organization."
— Daniel Arouca, HR Director, Colgate Palmolive
"Most importantly, we realize a truly inclusive environment requires ongoing and long-term training. We're committing to regular lectures, work sessions, and training to encourage inclusive behaviors and ensure conversations about bias and prejudice continue to be top of mind."
— Lori Almeida, Global Chief Talent Officer, Siegel+Gale
"Employees should represent the communities we are part of. Good companies will not only adjust their policies, but also invest in internal cultural change among employees and foster external alliances with educational institutes, NGOs, the government, and other companies to implement actions to improve equality outside the company's boundaries."
— Marco Antonio Graziano Custodio, VP of Human Resources, Nestle Purina LatAm
"A diverse workforce allows us to deliver products and services that assure and engage our customers. It also engages us with our community by representing the various cultures and backgrounds we serve. As a company, it enriches our perspective and approach on a daily basis in everything we do."
— Amr Zawawi, Group HR Manager, Zahid Group
"Talent is global today, and borders between countries are no longer an excuse for not hiring talented people no matter where they are. We must develop leaders with the ability to lead remote and diverse teams with multiculturalism, beliefs, and differentiated lifestyles, which is the greatest wealth that we can have in organizations when capitalized. Their contributions have points of view that allow for rapid globalization of ideas, respecting local cultures but being empowered by the diversity of talent."
— Andres Fonseca, Chief Human Resources Officer, Global66
Leadership is Critical
"We regularly track and benchmark the percentage of women in our workforce at all career levels with external best practices and set specific goals to expand the percentage of women in leadership positions. In addition, we participate in Seramount's Global Inclusion Index to identify our gaps and opportunities to improve our DEI focus."
— Kitty Zhao, Senior Director of HR for Greater China and Talent Management for APAC, Baxter
"By acknowledging the importance of a diverse workforce for business, the CEO and leadership can lead an agenda where the culture and ecosystem are geared toward making diverse talent successful."
— Akhilesh Nair, Senior Vice President, Global HR, Genpact
"For me, the top three initiatives to attract, retain, and engage a diverse workforce are focusing on the employee experience, building more inclusive and flexible policies, and educating leaders on the benefits of diversity and how to manage a diverse workforce."
— Rhodora M. De Leon, HR Director, Max's Group
"One of the greatest elements in hiring and retaining exceptional talent is to provide a clear purpose and direction."
— Daniel Moelders, Director of Strategic Employee Relations, Zalando SE
"It is critical to ensure that middle-level managers are aware of the expectations from them, know how to accomplish them, and are held accountable."
— Michelle Thompson-Dolberry, Chief Diversity, Equity, and Inclusion Officer, MFS Investment Management
Support Employees and Their Career Goals
"It is crucial for HR to know, understand, influence, and navigate throughout the entire organization ecosystem that supports employee wants, aspirations, and personal goals. Each employee wants a growth path, recognition, flexibility, fairness, validation, transparency, and trust."
— Prachi Bawari, Director, HR, CRISIL
"Companies need to be intentional about investing focused efforts in their hiring outreach to address various talent pools. Once in, it is important for the individual learning journey and career pathing to meet the different needs of employees."
— Jobina Gonsalves, Senior Vice President, HR (Americas Region), TUV SUD America
"It's simple. Companies have to hire employees based on their skill set and potential. In order to retain a diverse workforce, a company must celebrate its diversity and reflect that in the organization's values."
— Nora O'Hara, CHRO, EMR CPR
"Hiring for the right calibers with the right competencies and putting talent in the right job is critical. However, retaining them requires good engagement activities as well as dealing with employees as family members, not merely as workers. Having a healthy environment with employee engagement and a culture that prizes equality, respect, and diversity will keep employees retained."
— Ashraf Salman Al Eid, VP Human Resources, Al Muhaidib Group
As we celebrate International HR Day and the impact of these talented HR leaders, promoting an organizational culture that is diverse, empathetic, and values-driven remains critical. For senior HR executives aiming to create an impact in the C-suite and across the organization, hiring and retaining diverse talent will continue to be a top priority.