Early-Career Professional Pursues a Rewarding Career in Coding with MIT xPRO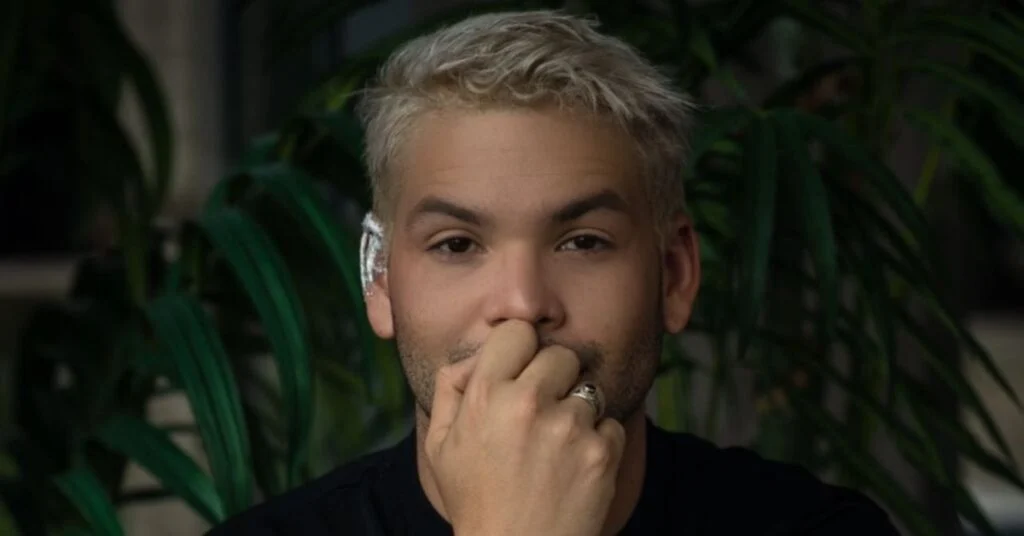 Career changes are part and parcel of our lives. What we are looking for in a job, changes over time, based on our priorities. Some of us look for a fixed 9-5 role, while others look for flexibility. One such story is that of Daniel Gutierrez, a software engineer based out of Virginia, who decided to try his hands at coding and web development to grant himself some flexibility and time with his family. It all began when his father found the Professional Certificate in Coding offered by MIT xPRO after an extensive internet search. The rest, as Gutierrez says, is history. Read on to know how Gutierrez transitioned to become a MERN stack developer and got the flexible career path his heart desired.

What Does a MERN Stack Developer Do?
Comprising MongoDB, Express, React, and Node, MERN is an open-source technology stack that eases the deployment of full-stack web applications. The MIT xPRO Program in MERN is a professional program that offers certification. It provides a significant boost to employability and is immensely helpful in enhancing tech literacy. This is precisely what Gutierrez needed when he decided to switch careers. Let's delve deeper into his story to understand how the program helped him overcome his lacuna and kick-start a fulfilling career in coding, especially MERN.

Where It All Began!
As a student of business administration, Gutierrez had interned with various PR agencies and dabbled in digital marketing. But the flexibility of a career in coding, coupled with networking opportunities, proved to be far more enticing. Rest assured, it was not an easy change. Navigating the uncharted territory of code involved a lot of self-discipline and moving out of his comfort zone. It was intense, he tells us, trying to learn everything at once.
Soon enough, however, Gutierrez found the help he needed. Taught by expert professionals who were intuitive to the needs of beginners, the MIT xPRO Bootcamp is where he learned the importance of asking questions. Collaboration had a key role to play not only in building confidence but also in completing the capstone project. Also, his growing expertise gained him 39.7K fans on TikTok and numerous brand deals, which is no mean feat. In a pandemic, when you're stuck at home, having a community helps you stay sane. "It's kind of like a family," Gutierrezmuses.
Teething Issues
Whether you are starting out as a programmer, web developer, or MERN stack developer, knowing the fundamentals of coding can go a long way in impressing potential employers. The professional certificate program, as in the case of Gutierrez, enhances the learner's fluency in coding and enables them to speak the language at work. In this regard, he holds his learning facilitators in high esteem. It was their deep knowledge of the field that trained him in the fundamentals of the subject that proved to be indispensable in job interviews. With support from career coaches involved in the program, Gutierrez was able to master the skills of interviewing with flair, ones in which he could effectively employ the vocabulary of coding. 
Applying Program Learnings in the Real World
Has he been able to apply his learnings from the MIT xPRO program to his present profession? You bet he has! In his current role at Hexaware Technologies, Gutierrez works intensively on the back end. This is where, he specifies, his training in Artificial Intelligence (AI) and the Microsoft certification comes in handy. In addition, being able to deftly manipulate data, work with databases, and express himself to the team has been pivotal for the position. Put simply, the program has created a strong framework of the basics, as well as advanced concepts, for Gutierrez to build on. And most importantly, he goes back time and again to his cohort – perhaps his biggest support system – who helped him be out there in the ever-changing world of tech.
Stepping Out of the Comfort Zone
No accomplishment comes without its fair share of challenges, and Gutierrez's story is no different. He moved his career from the rooftop lounge of a boutique hotel to the rigorous and demanding territory of a MERN stack developer. Needless to say, there was significant work to do! The biggest challenge, he recollects, was navigating the different archetypes of people he encountered in each profession. Furthermore, as someone who thrives on interaction, the pandemic proved to be a difficult time for him, especially when he needed an outlet. Pursuing a 32-week-long bootcamp tailored to upskill entry-level professionals requires perseverance; it's only natural to flounder at first. However, Gutierrez soon got the hang of it and found his rhythm. His advice to aspiring learners is,
"Figure out how you wish to recharge yourself. Strike a balance between work and rest. Space it out, and you will find your flow."
Lasting Impressions
Gutierrez gives a special shout-out to one of his career coaches, Lindsey Baltz. Though his fundamentals were strong and his skills were improving, he was struggling with interviews. It was Baltz who stepped in and handed over what he calls a script, one that acted as a ready reference for acing interviews. And yes, you guessed it right; he cracked the next few interviews with ease, and there has been no looking back ever since.
Online programs such as the one offered by MIT xPRO are effective and designed to prepare learners for the ever-evolving job market. If you are looking for the right guidance, then explore Emeritus' world-class offerings across a wide range of topics. Start your learning journey with Emeritus today!
Want to know all about this MERN coding program? Click here to find out.
By Deyasini Chatterjee
Write to us at content@emeritus.org