Wondering if You Need a New Job? Take This 5-Minute Quiz to Confirm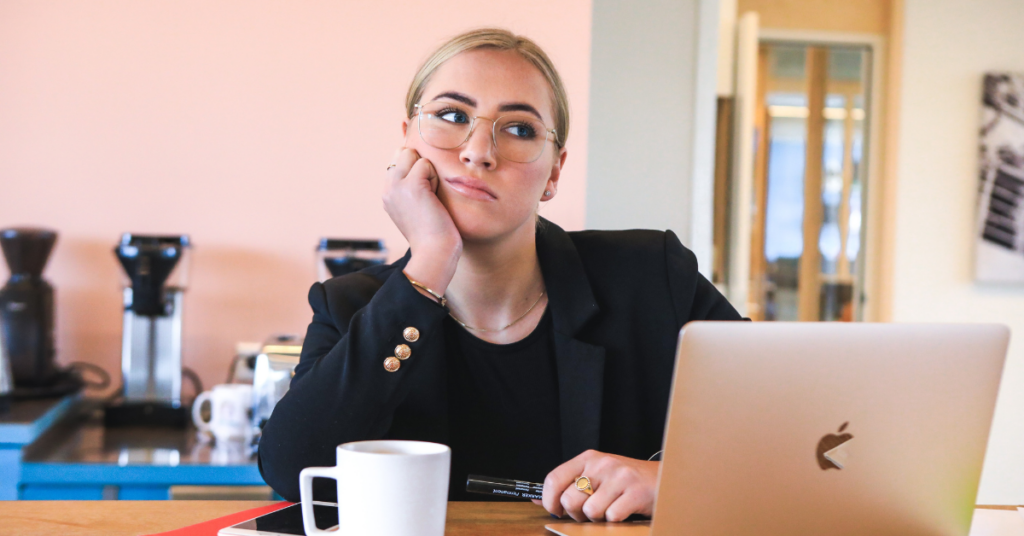 Whether it is Monday blues or mid-week gloom, we all experience the not-so-good days at work sometimes. However, the keyword over here is 'sometimes', as opposed to every single day. When you begin to lose interest and consistently experience dreary days at work, it may be a sign that you need to think about whether or not you should continue doing what you are currently doing; maybe these are signs you need a new job.
"Your work is going to fill a large part of your life, and the only way to be truly satisfied is to do what you believe is great work. And the only way to do great work is to love what you do. If you haven't found it yet, keep looking. Don't settle."
According to a Harris Interactive survey, only 45% of workers across the United States of America are either satisfied or extremely satisfied with their jobs. The survey also found that merely 20% are greatly passionate about their jobs. It is a matter of concern that 21% are eager to change their careers and 33% are of the opinion that their careers have reached a dead end.


Job Satisfaction is Crucial For Not Only the Employee but the Company As Well
Wondering why? Because when employees are satisfied with their jobs it will reflect on their performance and ultimately have a positive impact on the company.
Masanari Arai – the Co-founder and CEO of Kii Corporation says,
"A job that you love gives you extra motivation to meet your goals, and when you do, the sense of accomplishment is outstanding"
Organizations that report higher worker satisfaction outperform those that have low employee satisfaction by 20%, according to a 2022 Gallup report. 
Some people who consistently feel dissatisfied with their jobs may choose to move on from their current position. Of course, deciding to leave your job is easier said than done for most. There are many things to consider before making a decision as big as this one. However, the catch is that waiting for the right time to quit may not be the healthiest of choices, and doing so may have severe consequences. Moreover, disliking your job and not feeling happy doing it, can have an impact on your mental health as well. The pandemic has put the spotlight on the importance of taking care of your mental health. Therefore, if you find yourself feeling stressed out or less productive, then maybe it is a sign that you need a new job.

If you are in a conundrum, check out the quiz below that will help you in your decision-making. 
5 Signs You Need a New Job: Quiz
1. Do You Feel Demotivated Professionally?
Do you remember how you felt on the first day, week, or month of the job? You would have been thrilled to not only go to work but also learn and make your contribution whenever possible. But let's be realistic here. You don't wake up every morning with this same level of excitement and motivation. Having said that, feeling lazy and disinterested, so much so that you find yourself struggling to work and get through each day can take a huge toll on your self-esteem. It is not something you can choose to ignore for long.

How often is this the case for you?
A. All the time
B. Sometimes
C. Not at all
2. Do You Believe You are Not Creating Any Big Impact?
Every employee is a part of the company's vision. If at any point you have felt that you are just getting through your day-to-day activities and not creating any bigger impact, then we have a problem. Feeling part of the company's vision is a huge motivator and can help you achieve massive professional milestones. By being a part of the big vision, you feel needed and valued amongst your peers and superiors. 

How often do you feel like you are making zero impact?
A. All the time
B. Sometimes
C. Not at all
3. Is Your Job Triggering Your Anxiety Often?

Different people respond differently to anxiety at work. Some might get into heated arguments, while others might completely withdraw and stop performing tasks. If you are overwhelmed at work and feel anxious often, then this is a matter of concern. Anxiety could occur due to a host of reasons – toxic work culture, bad team relations, micromanagement, poor work-life balance, no rewards or recognition for good performance, and a lot more. 

Do you feel anxious at work? 
A. All the time
B. Sometimes
C. Not at all
4. Have You Been Thinking About Quitting?

Do you spend hours thinking of quitting and moving into a new job? If the answer is yes, then it is a clear indication that you need to stop thinking about it and start looking for a new job. A role that you are certain you would not only be content doing but would also prevent you from dreaming about another one.

Do you think about resigning from your job?

A. All the time
B. Sometimes
C. Not at all
5. Is There No Learning and Growing Curve in Your Job?
You are showing up at work, doing the drill, and completing all your tasks. All-in-all, you are doing all that you are expected and required to do. But there's a slight problem. Through it all, you are neither learning nor growing. You feel stuck but carry on in auto-pilot mode. This shouldn't be the case. Your work should nourish your mind and help you develop professionally and even, personally.

Have you been feeling stuck in your job? 

A. All the time
B. Sometimes
C. Not at all
Now that you have gone through the five most-pressing issues, it is time to figure out where you stand in terms of whether you should or should not look for a new job.
Are You Ready to Check The Results?
If Your Answers Have Been Mostly:
1. As, then it is about time that you start considering quitting your current job and look for something that is more satisfying and one that will drive you to work and give your best no matter what.

2. Bs, then you are in a safe zone and can hold off on looking for a new job. However, you can set a timeline and revisit these questions.

3. Cs, then it is quite obvious that you are both happy and satisfied with what you are doing.

Whatever you are leaning towards, we hope that this quiz has helped you measure your feelings and arrive at a decision. Please note that the above assessment is indicative only and not prescriptive. Having said that, while these are some of the most definite signs that you need a new job, it is vital that you give it proper thought, be strategic, and consider pros and cons before making a concrete decision.

Taking up an online course is effective in enabling career transitions and job shifts. There are numerous online courses on various topics, that we offer at Emeritus, to help you learn and expand your knowledge. Moreover, these courses help you learn something new or build your knowledge on a subject that is of deep interest to you, helping you decide which career path you would like to take next!

By Annabel George
Write to us at content@emeritus.org