Key Product Manager Skills Required in an Organization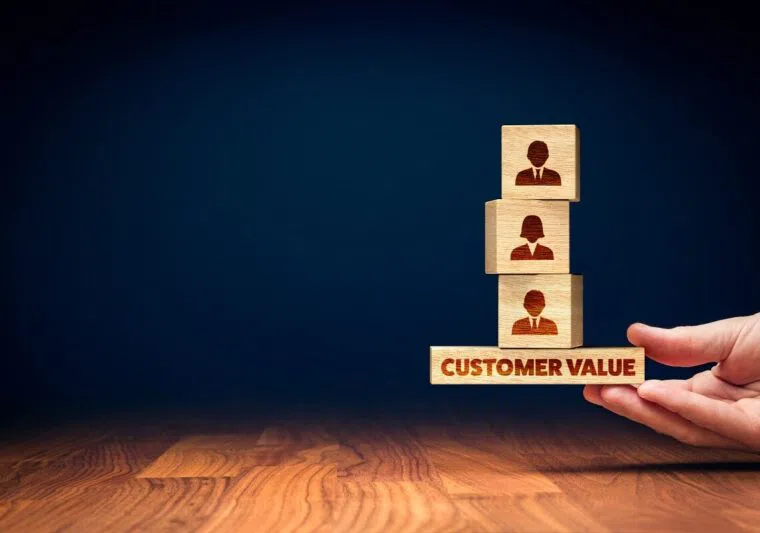 In this blog, we will discuss key product management skills required in an organization. First things first, who is a product manager? A product manager is one who identifies larger business objectives and the customer needs that a feature or a product will fulfill, articulates what a successful product launch looks like, and rallies and leads a team to turn the vision into a reality. Right from the generation of a product idea to the time the product is active in the market, the product manager takes care of the entire product life cycle management.
Generally, successful product managers possess a very diversified skill set. Right from interpersonal to technical, managerial to working in a team – these highly skilled individuals have most of it under their cap. Besides being masters of all trades, product managers are also expected to update themselves with all the happenings in the market. Whether it is about the new tools or the latest technological trends – generally efficient product managers keep their thinking caps on and eyes open at most times.
A product manager is like a constant (c) in an indefinite integral. You try to eliminate it and you will fail all the laws of Mathematics, or maybe, productive business in this case. As we mentioned earlier, product managers are a very active part of product management throughout the pipeline – from ideation, designing, and development to launching it in the market, product managers are responsible for monitoring and ensuring proper execution of all the activities. Therefore, it is essential to have the right product management skills.
Though the job titles and work descriptions differ across scenarios and organizations for a product manager, the thing that stays the same is the success of a product. All of them are required to deliver a great product, but things do not turn out to be that way every time as some struggle, some fail, and some survive.
Product Manager's Job Description
In this section, we'll be broadly talking about two types of product manager job descriptions:
Product Manager Job Description – Primarily Inbound
In this, the role of a product manager involves – collating and prioritizing customer and product requirements, defining the vision of the product, and working closely with the marketing, sales, engineering, and support team to ensure customer satisfaction and achievement of revenue goals. They should also ensure that the product supports the overall goals and strategy of the company. It further includes:
Defining the product roadmap and strategy
Delivering PRDs and MRDs with the prioritized and impressive features and corresponding justification
Working with external third parties for assessing licensing and partnership opportunities
Running beta and pilot programs for early-stage samples and products
Studying and assessing the competition extensively
Taking ownership and acting as a leader while considering team members' opinions
Product Manager Job Description – Inbound and Outbound
In this role, the product manager is responsible for product planning as well as marketing. This also involves managing the product throughout its lifecycle, collating, and prioritizing the requirements of the product and customers, defining the vision of the product, and working with the engineering team closely with an aim to deliver winning products. It also includes working with the sales and marketing team and ensuring that the marketing efforts support the overall goals and strategy of the company. For taking up this role, it is very important to have the required product manager skills such as – communication, oratory, and negotiation skills.
In addition to the roles and responsibilities of a product manager mentioned in the previous section, they are also responsible for:
Developing messaging and core positioning for the product
Performing product demonstrations to customers
Setting pricing to meet profitability and revenue goals
Developing a monthly revenue forecast
Developing sales collateral and tools
Proposing an overall budget for ensuring success
Brief and train the sales team at sales meetings
Brief analysts and press and go on press tours
Skills Required to Become a Product Manager
Writing Technical Requirements and Specs – Coming up with product optimizations and new product ideas is an integral part of a product manager's role. It is essential for them to write down the technical requirements and specs of all the products for efficient product management, otherwise, product development may get stalled and stuck in pre-production.
Therefore, you should be able to create technical product specs, product features, and detailed requirements for new products for providing a specific direction to your designers and engineering team.
Conducting Market Research – For becoming a good product manager, it is essential to have experience in conducting extensive market research. While conceptualizing a new product, market research is crucial to find out whether there is an audience or market for the product besides analyzing how can the product serve the market in the best way. This includes assessing the needs of the customers, gathering, and evaluating customer feedback, conducting user surveys and interviews, or working with a research team.
Strategic Thinking – After setting the key initiatives and goals of a product, the product managers need to realize and recognize the product's and organization's higher-level vision. This begins with asking people the right questions and understanding the competition and the market. Herein, the product managers feel the need of building a product roadmap for establishing what they want to achieve and how they would reach there.
Excellent Oratory and Communication Skills – Product managers need to communicate and coordinate with internal and external stakeholders throughout the lifecycle of a product. This requires the right product manager skills and a high level of expertise in various fields. For example, even if you are not an engineer, you should have the right knowledge to understand the design, applications, and composition of the products. You would also have to work with the marketing specialist for extracting valuable insights from the exhaustive market data and predicting the costs of the product.
Therefore, for making the product a huge success, it is essential to have effective and lucid skills to make every discussion with every team fruitful.
Excellent Negotiation Skills – Whether it is about hiring the cheapest freelancer/agency to get the work done or finding the cheapest solution to a problem – a product manager is expected to handle all of it seamlessly. Without knowing the right and proper way of dealing with things and getting the work done, product managers will face numerous challenges and roadblocks along their journey. As a product manager, it'll be easier for you to manage everything if you know how to negotiate your way through potholes.
Soft Skills Required for Product Managers
Critical Thinking and Analytical Skills
Leadership Skills
Practicing Empathy
Flexibility
Problem-solving Skills
Time Management Skills
Effective Communication skills
Technical Skills Required for Product Managers
A/B testing
Knowledge Of Microsoft Excel
Data Analysis Skills
Product Roadmap Development
Software Development Skills
Market Research Skills
Basic Knowledge of Agile Methodology
How to Gain the Relevant Product Manager Skills?
Regardless of whether you have already begun your career in product development or are planning to begin the same, it takes enhancing product manager skills and refreshing and widening your knowledge base to reach at the top of the hierarchy.
It is understandable that previously it seemed quite challenging to upskill yourself while working, but in the present day and age, with the opportunities galore to undertake courses online from reputable universities, it has become seamless.
Emeritus offers various product management courses in collaboration with top universities like Kellogg Executive Education, Wharton Executive Education, MIT xPRO, and others. As these are short-term online programs, you can easily complete the program along with your job. Upon completion of the product management program, you can rest assured about gaining extensive knowledge, adding new skills, honing current skills, opening doors to lucrative job opportunities besides moving a few steps closer to achieving your goal of becoming a successful product manager.