What is Empathy in Design Thinking? Why is it Important?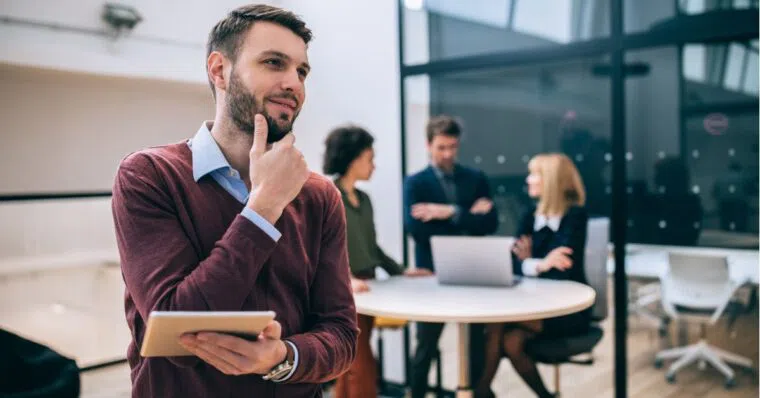 To want their products or services to genuinely function for customers is a reasonable goal for most businesses. While this sounds straightforward, there can be a mismatch between expectation and delivery. An important step towards avoiding that is to begin the design process with empathy, which is among the most crucial components of both design thinking and the broader field of human-centered design. You might be wondering what design thinking empathy is, and why is it so important to business? Let's examine this and how it can assist you as a design thinker to develop solutions that truly benefit consumers.

What is Empathy in Design Thinking?

The first stage of the design thinking process is empathy. It is the capacity to see the world from the other person's perspective, and put yourself in their situation in order to experience what they do. In order to properly relate with customers, a designer needs to intentionally set aside preconceived preconceptions and discover their true underlying requirements. This promotes developing long-term, sustainable solutions that are focused on relevant issues.
Why is it Important to Use Empathy in Design Thinking?
Design thinking empathy is a skill that allows you to understand and share the same feelings that others feel. Most of us tend to see other people and their feelings from our perspective, and we continue to create a distorted image of others based on our own preconceived assumptions. It's crucial to amend this behavior since it limits our capacity for empathy. This is especially important for designers in order to understand the psychology of the user. 
Through careful observation and personal interaction, designers can create goods that delight customers and simplify their lives. Without empathy, the design process lacks the crucial user-centricity that frequently makes the difference between a successful and unsuccessful product.
Design Thinking Empathy Examples
Intuit's Follow Me Home Program
Intuit is the organization behind financial tools QuickBooks, TurboTax and Mint. These help over 37 million users keep track of their spending, manage payroll, and file their personal and company taxes. Since 1989, Intuit has operated a program called Follow Me Home, which enables the business to observe clients in their homes, workplaces, and other locations in order to learn how they use the company's products in their everyday lives—their likes and dislikes as well as potential difficulties faced. These observations, together with further client feedback, lead to real product upgrades and adjustments.
OXO's Good Grips Line
OXO is a manufacturer of home goods, office products, and kitchenware. It debuted its Good Grips range in 1990, revolutionizing consumer goods. The Good Grips range was created to make kitchenware simpler to use for everyone, including those suffering from arthritis. OXO researchers and designers learned that certain types of movements, such as tugging, pushing, or brushing, required a different style of handle as compared to other instruments. They realized this via observation and interviews. These handles needed to be more substantial and constructed from a material that was easier to hold onto. Consequently, the OXO handle was created and is today renowned for its unique ergonomic design and characteristic non-slip grip.
What are the Types of Empathy in Design Thinking?
There are two sorts of empathy involved here: emotional and cognitive.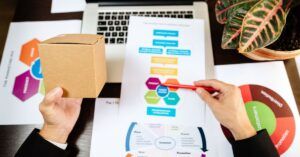 Emotional Empathy
Instincts, emotions and common experiences serve as the foundation of emotional empathy. Students are encouraged through design thinking to develop their curiosity and confront prejudices in order to find something in common with those who may be different from them. Emotional empathy is a foundational skill that design team members need to develop before they focus on the user for whom they are generating solutions.
Cognitive Empathy
Learning and comprehending through ideas, experiences, and senses is known as cognitive empathy. This include knowledge, memory, judgment, reasoning, and decision-making, too. So, humility is required to understand diverse points of view. We need to acknowledge that, despite our expertise in our own fields of study, we don't necessarily know everything.
Common Ways to Achieve Empathic Design
The five key ways for achieving design thinking empathy are:
Observation

Capturing data

Reflection and analysis

Brainstorming for solutions

Developing prototypes
Is Design Thinking Rooted in Human Empathy?
Simply put, empathy is essential to a human-centered design approach like design thinking because it enables you to put aside your own worldview and develop an understanding of your consumers and their requirements. It helps to gather as many experiences, insights, and observations as you can during the empathy stage of the design thinking process. In that sense, empathy is at the base of design thinking. 
Additionally, with its power to unearth and explain the innate needs and feelings of the people, design thinking empathy is significant and crucial for designers. Emeritus offers a wide range of online courses in Product Design and Innovation to help you hone your design skills and stay ahead of the pack.
By Siddhesh Shinde
Write to us at content@emeritus.org