Not All Careers Have a Straight Path to the Top, Says Lisa Rohrer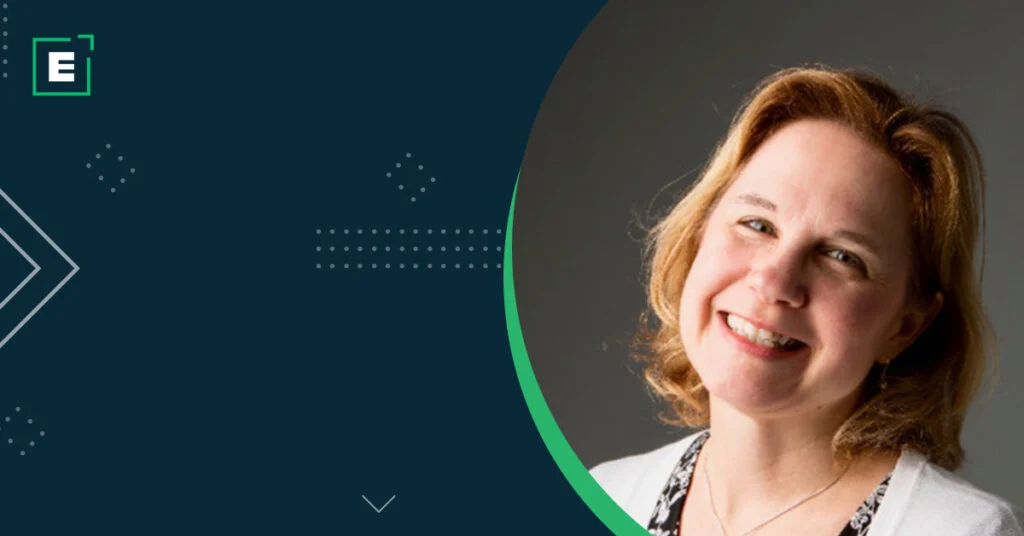 Gone are the days when academics and career choices went hand-in-hand. Lisa Rohrer is a prime example. She has had an interesting blend of choices — from learning psychology to business and getting a PhD, to working in finance and now, EdTech. And every choice of hers, though unconventional, has made her the woman leader she is today. This is symbolic of how career growth is not necessarily a straight path, but a set of meaningful tangents. And it's interesting how it all came together – combining her love for academia and business with her role as the President of University Partnerships at Emeritus. 
Rohrer spoke to us at length on the subject of career trajectories but before we delve into it, let's get to know her a little better. 
Meet Lisa Rohrer,
President,
University Partnerships, Emeritus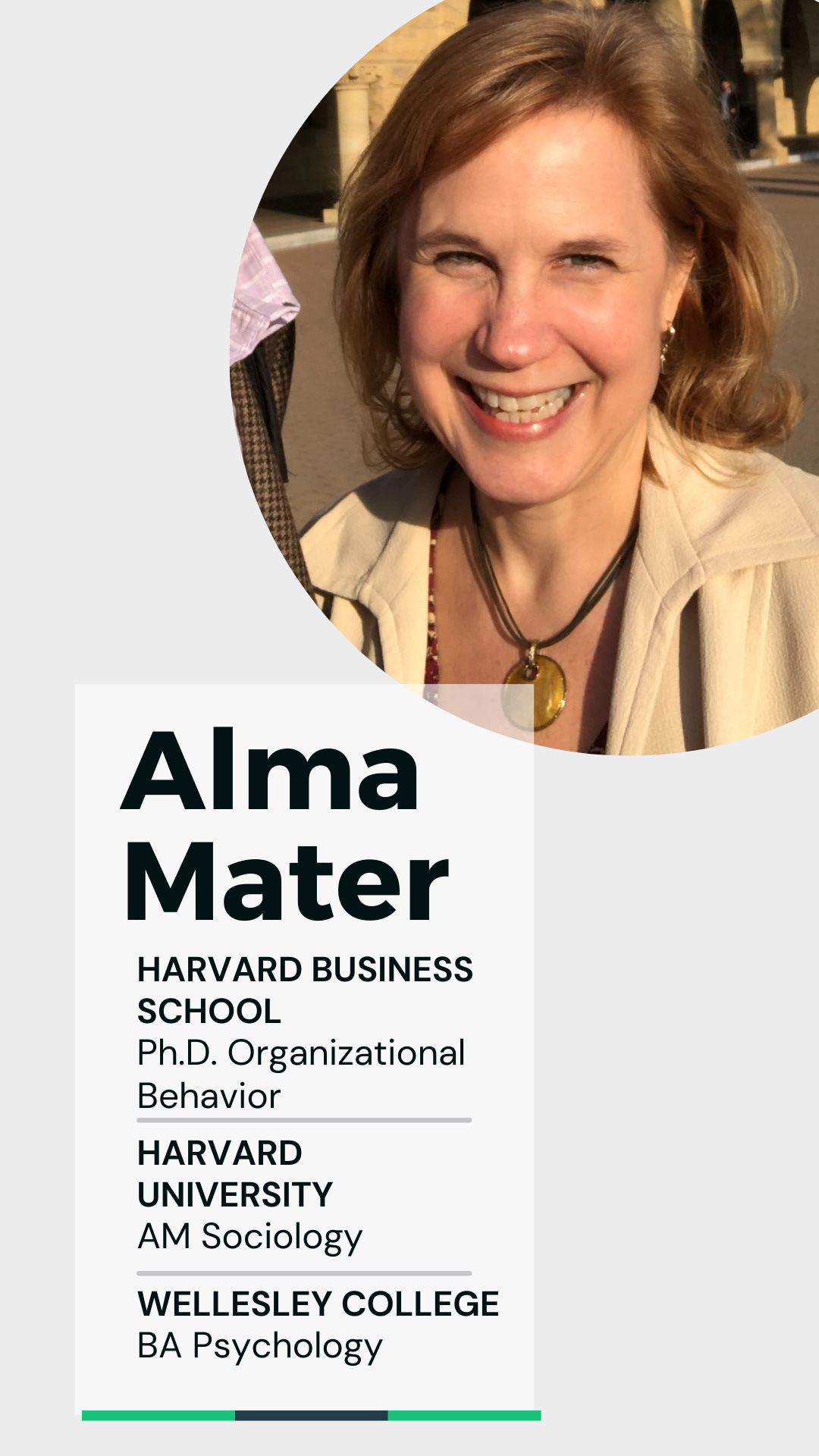 Rohrer started her career at a big bank in New York after completing a psychology degree. She worked as a financial analyst, which involved a lot of learning. However, she soon realized that she had no passion for pursuing a career in finance. But,
But she had the opportunity to experience a large merger firsthand, which motivated her to pursue a PhD in organizational behavior from Harvard University. 
Following this, she took a leadership role in her family business where she realized that there was a gap in what we learn in academics and how we must apply it in our real-world jobs. Bridging this gap has been her lifelong mission. She was one of the first C-suite executives to join Emeritus in 2016 and had a huge role in the exponential growth of university partnerships for the EdTech brand.
You can take a detailed look at her career trajectory here. 
"Women's careers don't always look like ladders, they can be lattices too."
We asked Rohrer if careers can be called successful only if they go upwards in a straight path. Her response: "Successful careers, especially women's careers, can go left, right, up, or down. It is hardly ever a straight path. My journey is a prime example."
Rohrer explained how she studied psychology because she wasn't sure what she wanted to do with her life and considered it "broadly applicable". Anywhere we work, we have to work with people. But, she landed a job as a financial analyst after college and worked on leveraged transactions. While she did well at work, she quickly discovered the job "did not spark joy". So she went on to do her PhD in organizational behavior where she could combine her interest in human behavior with business. 
"In the last few years of the degree, I found the research very interesting. But I did not find the currency of success in academia, which is to write peer-reviewed papers and journal articles, very exciting," she says. Also, during years of pursuing her degree, Rohrer got married and had her first child. As a new mom, she did not find the idea of traveling extensively for presenting papers — a basic requirement for an academic career — palatable. Hence, she joined her family business for a while. 
In essence, women's careers are often a product of time, place, priorities, and passions. Therefore, it's impractical to look at someone's career as a linear progression. We must look at it as an interconnected web much like a lattice. Hence, the analogy!
"It's Okay to Not Fit In."
Rohrer tells us that the amount of effort we put into "fitting in" to a role or profession is misplaced. It is the general assumption that not fitting in is a negative thing. But, it really isn't. When you don't fit in perfectly, you can go ahead and ask those difficult questions. Using her own career as an instance she explains, "I was not a good fit for an academic career so I opted out. But, I don't fit the profile of a traditional business person either. In my view, this is an asset because it means I bring a different set of experiences and perspectives to the leadership team." 
Typically, a business head would be expected to have a MBA and grow up the ladder in an organization. Rohrer's journey to leadership has taken a totally different path. However, it is heartening to note that her current role at Emeritus is the perfect confluence of her education and her experience in business. 
"At Emeritus, I can draw on my academic experience and my PhD gives me instant credibility with universities. The network of colleagues from my doctoral program also has been an asset for me in this role," say Rohrer. So, while there is no set path, we always have the opportunity to own our roles with our unique set of skills. 
"Managing Managers is Not Easy."
Leadership is a skill that requires honing, and Rohrer realized this only after she started working in her family's market research firm. She had no trouble doing business development as she was well versed with research as a field. What she did find challenging was working with people managers who had many years of experience. "I was thrown into a leadership position way before I was ready for it," says Rohrer while highlighting the importance of "growing into" a leadership role. 
"I did not have a lot of women leaders as role models. But, I want to be the role model that I did not have."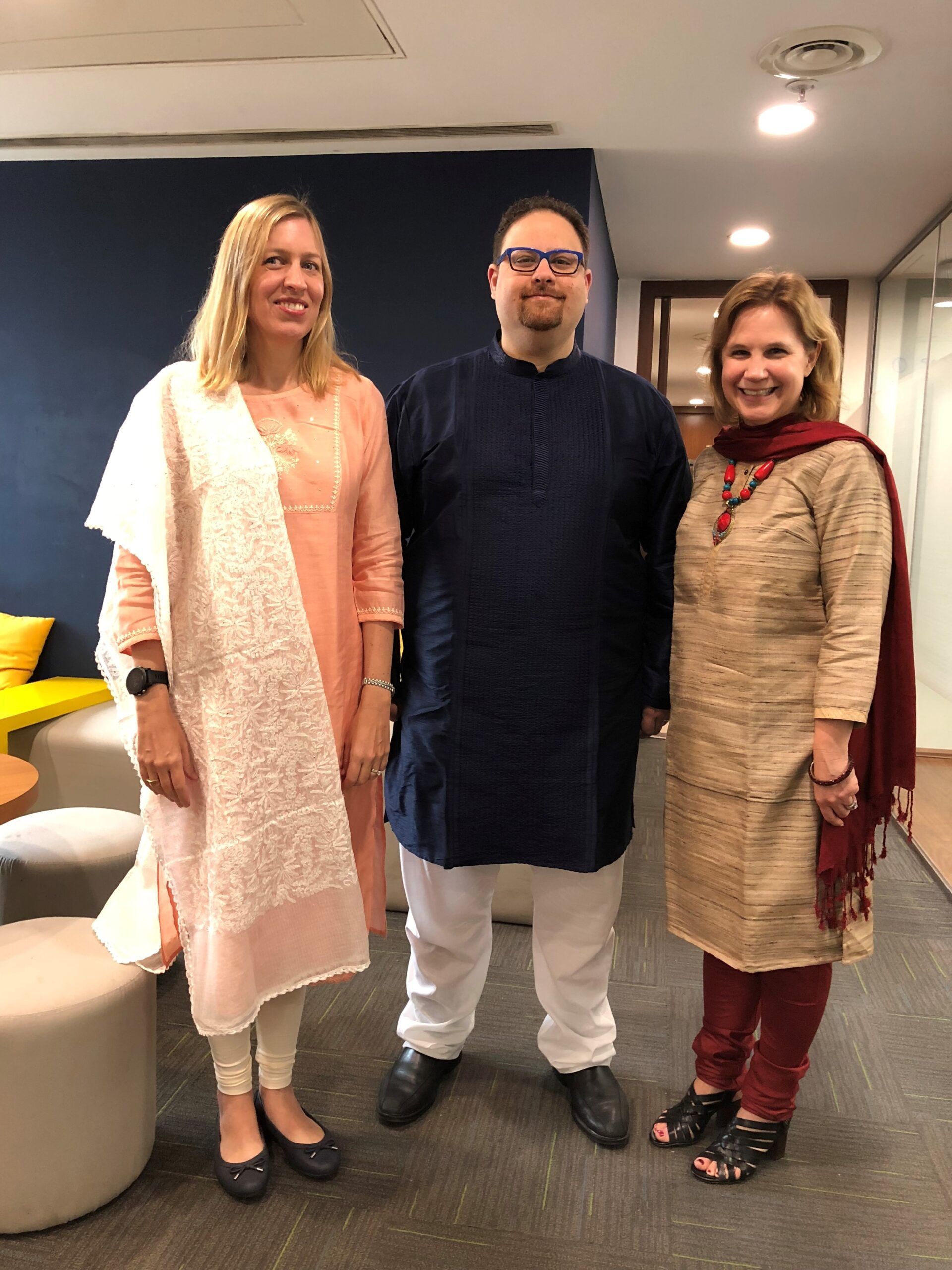 Rohrer tells us that she went to a women's college but her first job in the financial industry put her in a highly male-dominated work environment. She was one of three very junior women in a department of more than 35 men. Similarly when she did her graduate work at Harvard, most senior faculty members and people in academic leadership roles were men. 
As a result, she got comfortable working with men in leadership roles. With time, some of these leaders have functioned as 'sponsors' in her career and helped her grow. There were women she admired outside of work, but they were few and far. "It's not that I shied away from women role models. It's just that they were not available to me. And that impacted me enough to know I wanted to be that role model for younger women like me," she says. 
"Women Should Choose their Workplaces Carefully.
"
 Her thoughts on inclusivity? There have been many positive changes in the last decade. Even elite business schools have a new wave of female deans, setting a positive example for new generations of leaders. However, there is a long way to go, she sighs. 
In the absence of a perfect world where men and women are treated equally at work, what should younger women do? "I have also been in a work situation where it was a bit of a men's club. I quit because life is too short to change people around you. You should find organizations where you are respected and can grow," she says.
"Put Yourself in Roles Where You Can Learn a Lot.
"
No learning is ever wasted and Rohrer feels that no matter what role or industry you pick, learning is the most important outcome of any job. "I landed up in a finance job by chance and didn't really enjoy it. However, it gave me some solid skills like reading financial statements, financial modeling, and evaluating company performance. It also gave me exposure to so many different industries," she says. 
Rohrer's current role does not require her to create complex financial models. However, having these skills laid the foundation for who she is as a professional. So her advice to young people starting out in their career is to learn as much as they can from wherever they can. 
"Building Emeritus with Ashwin and Chaitanya has been the highlight of my career."
According to Rohrer, her biggest professional achievement has been her role at Emeritus. "When we started, we were just 100 people and the whole company could fit into a modest ballroom in a Mumbai hotel," she says about the role that's meant the most to her. And now Emeritus is well over 2,000 people strong and growing everyday! Building a unicorn is no mean feat and it's only fitting that she feels strongly about this achievement. It's been a tremendous source of satisfaction to see the impact on people's lives, both by being an employer and creating impact for our learners. 
"Nothing is Possible Without a Good Support System."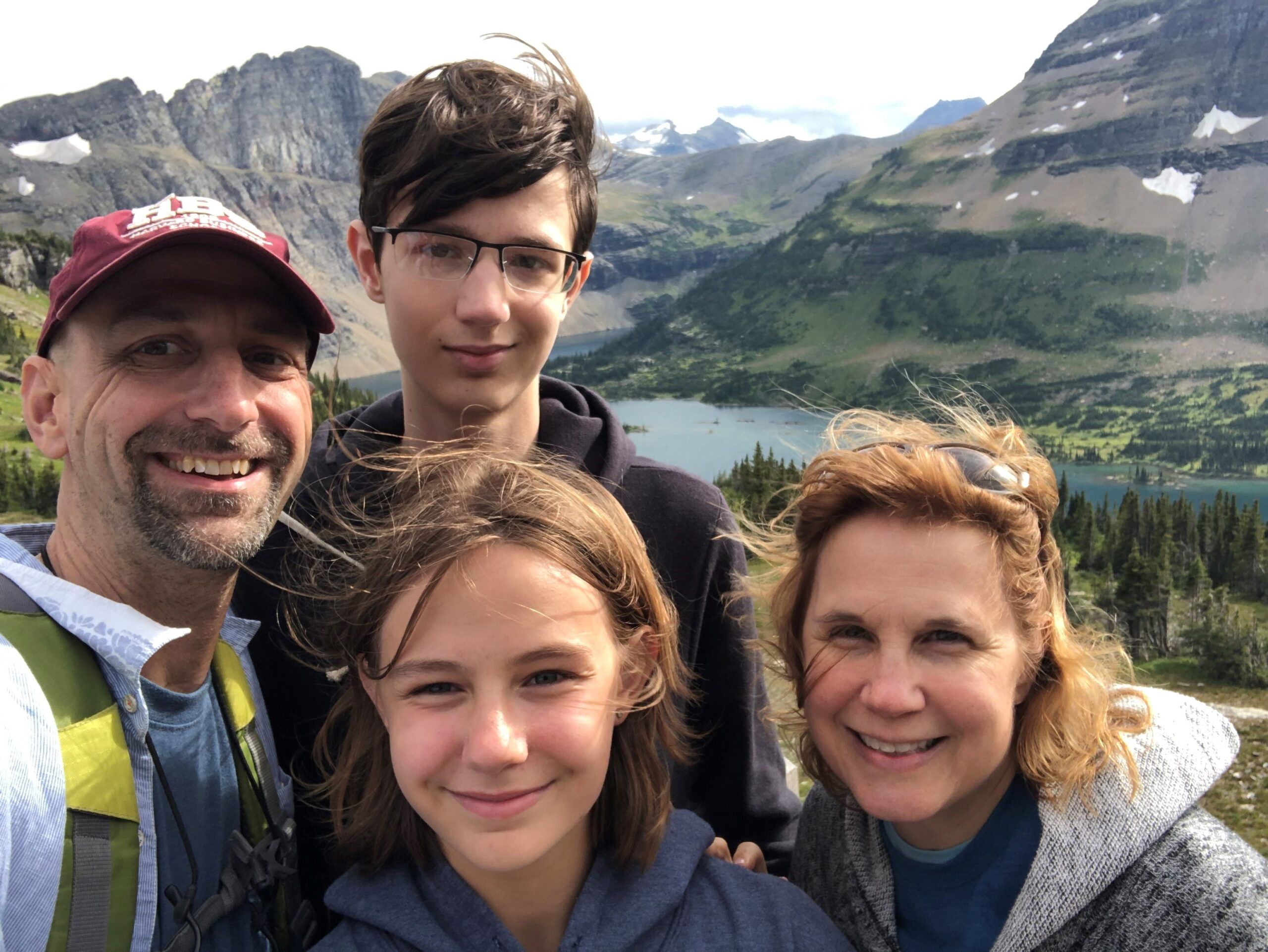 Rohrer admits that early on in her career she was advised that you cannot have two spouses both pursuing big careers while also raising a family. But she likes to believe that in a modern marriage you can both pursue your careers, but it involves a lot of planning, help and backup, as well as understanding..
"I could not have reached here without the support of my husband, JJ Rohrer. We consider ourselves a team, so we support each other when career opportunities present themselves. Over the last few years as I've been so busy at Emeritus, JJ has been able to flex for me. He is the one to be called by school for emergencies and managing the carpool. This has been huge as it has enabled me to focus when the business has demanded it," she signs off with a smile.
Watch this space for more conversations with inspirational female leaders like Andrea Mansano! Don't miss our chat with Ashley Chiampo (Chief Learning Officer, Emeritus), Jakii Chu (Chief Marketing Officer), and Andrea Mansano (CEO LATAM) as they speak of navigating successful careers as women leaders.
By Anwesha Barari
Write to content@emeritus.org with your feedback.