Top 17 Branding Skills to Learn How to Become a Brand Manager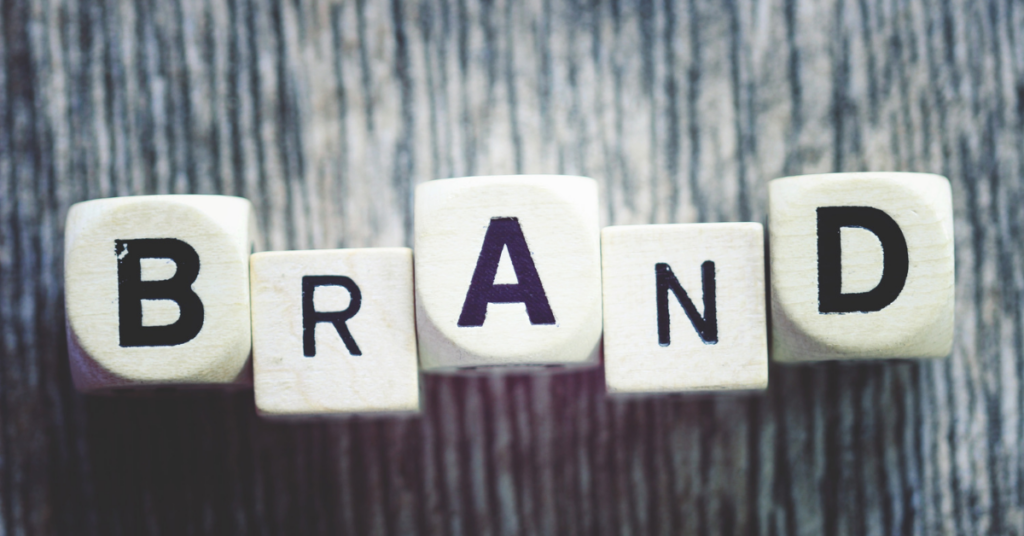 "A brand is the set of expectations, memories, stories, and relationships that, taken together, account for a consumer's decision to choose one product or service over another." This quote by Seth Godin aptly describes the importance of creating a brand for a business, especially in the digital era. Branding helps improve customer loyalty and increases customer retention, ultimately boosting growth. As a result, the requirement for brand managers is on the rise. This article dives into how to become a brand manager and explains the roles and responsibilities of this position.

What is Brand Management?
First, let's understand what brand management is. "Brand" in marketing means a unique identity of a business that makes it distinctly different from other competitive brands in the market. Also, the products and services should be distinguishable. Essentially, the whole process of ideating, creating, managing, and upgrading a brand's identity is called brand management. Simply put, brand management means creating and managing the reputation or image of a business in the market.
Roles and Responsibilities of a Brand Manager
A key step in how to become a brand manager is understanding the roles and responsibilities for this position, as well as knowing the skills and training required to secure a brand manager role. So, let's look at this role's primary responsibilities:
Doing market research and going through case studies to understand trends 

Developing and implementing brand strategies to create a unique identity for the business

Designing a brand vision and mission

Planning and implementing brand marketing and awareness campaigns

Analyzing market trends and doing a comparative analysis of competitive brands in the market
Career Path to Becoming a Brand Manager
The answer to how to become a brand manager varies for every individual, depending on their skills and experience. However, the usual career path for a brand manager is:
First, pursue a Bachelor's Degree in Business Administration or Marketing
Second, do internships with a marketing/advertising/corporate branding agency to gain practical experience and skills
Third, apply for marketing/branding associate jobs once you have gained some practical exposure
Fourth, develop technical and leadership skills on the job and move to senior positions in a few years, such as brand executive, brand strategist, assistant brand manager
Lastly, apply for brand manager roles; alternatively, become a freelance brand specialist after four to five years of experience in brand management
How to Become a Brand Manager?
Wondering how to become a brand manager? Just follow these steps!
1. Learn Elements of Branding
To become a brand manager, one needs expert knowledge of branding elements such as:
Brand voice

: Explains the way a brand communicates with their audience or what message the brand sends across

Brand promise

: Implies the guarantee or satisfaction promised to customers. For example, reduced downtime for IT products.

Brand positioning

: Involves figuring out the domain or sector, or audience to build or promote the brand potentially

Brand story

: Builds a narrative around the brand that emotionally appeals to the customers
2. Understand the Stages of Brand Management
One of the most essential steps to knowing how to become a brand manager includes understanding the complete brand management lifecycle. These are its stages:
Identifying brand values 

Analyzing brand positioning 

Implementing the values and carrying out brand positioning

Developing and implementing branding campaigns

Monitoring and analyzing the brand's reputation

Researching market trends and suggesting new brand management strategies
3. Learn Tools and Techniques
A brand manager should know how to use the following brand management tools:
Customer Relationship Management (CRM) software such as HubSpot, Salesforce, Act!, and OnePage

Market research platforms such as SurveyMonkey, SEMRush, and Statista

Social media marketing tools such as Sprout Social, Hootsuite, Buffer, and Brand24

Data visualization tools include Tableau, Infogram, Zoho Reports, and Google Charts. 

Design platforms such as Adobe Photoshop and Canva.  
One must also learn these techniques:
Brand positioning

Competitive analysis

Target audience segmentation

Customer journey mapping

Marketing research and analysis

Content marketing

Influencer marketing

Brand storytelling

Reputation management

Crisis management
4. Master the Skills Required to Become a Brand Manager
Interpersonal Skills
Creativity and innovation are crucial aspects of being a good brand manager

Additionally, possessing excellent communication skills is vital to convey brand messages and connecting with target audiences effectively

Furthermore, strong leadership abilities are necessary to guide teams and inspire them toward brand success

Effective strategic planning is another key skill that enables brand managers to set clear objectives and outline the path to achieving them

Moreover, proficient project management ensures the efficient execution of brand initiatives

In addition, having a solid understanding of financial management is essential for making informed decisions and optimizing brand resources

Additionally, brand development plays a pivotal role in shaping and evolving the brand identity over time

Lastly, conducting thorough market research allows brand managers to gather valuable insights and stay informed about consumer preferences and industry trends
Technical Skills
Data analysis and interpretation

Proficiency in using marketing tools—social media analytics, graphic design software, etc.

Digital marketing skills such as search engine optimization, email marketing, and social media marketing

Understanding website design and development

Knowledge of consumer behavior and trends

Ability to track and measure Key Performance Indicators (KPIs)

Experience with branding and advertising campaigns

CRM software

Knowledge of project management software and methodologies
ALSO READ: Is Inbound Marketing the Strategy You Need to Boost Sales?
What are the Top Challenges That Brand Managers Face in Their Role?
Intense Market Competition
As technological and digital innovations are happening rapidly, businesses constantly focus on improving their products and services. Hence, there is intense competition in the market, and brand managers find it difficult to build a powerful brand.
Adapting to Latest Technologies
Keeping up with the latest CRM, design, or data analytics tools for brand management strategies is another significant challenge for brand managers.
Changing Consumer Demands
Since market competition is increasing, consumer demands are also shifting. Consequently, it gets difficult for brand managers to keep up the brand identity while sticking to original brand values.
How Can I Build a Strong Personal Brand as a Brand Manager?
As a brand manager, don't forget to build a personal brand. It will help create a strong network and career opportunities. Here are some tips to get started:
Define a unique value/selling proposition:

As a brand manager first identify your unique value proposition (UVP) to build a personal brand. It should ultimately showcase your skills and expertise

Build an online presence

: Evidently, the key to personal branding is putting oneself out there and creating a presence on social media platforms

Create valuable content

: Lastly, create niche content that adds value to people and demonstrates one's expertise in the domain. Moreover, stay up-to-date with the latest industry trends to gain expertise and get ideas for content.
What are Some Successful Case Studies in Brand Management?
Step one toward how to become a brand manager is to sharpen one's observation skills and read case studies. Doing so ensures valuable insights by learning from real-world examples. So, here are a couple of case studies to get you started:
Nike
Nike is a classic example of branding done right. After it hit the $1 billion mark, the company shifted its focus from product and design to branding and consumers. As a result, it came up with slogans like "Bo Knows", "Just Do It", and "There Is No Finish Line" to establish an influential brand. According to Nike's founder Phil Knight, "It's not enough to do good things. You have to let people know what you're doing." This shows how much the company focuses on branding.
Apple
When it comes to brand management, Apple is the king. Overall, the company has taken a simple yet effective approach to branding with a simple logo and consistent values. In addition, the brand uses an emotional approach to target customers.To sum it up, creating a unique and promising brand is essential for success, as your brand creates a distinguished identity and helps gain customer loyalty. However, the path to how to become a brand manager is long. But worry not: Emeritus' sales and marketing courses can help you learn relevant skills to become a brand manager.
By Sneha Chugh
Write to us at content@emeritus.org