A Comprehensive Guide on What is Quality Control and How it Works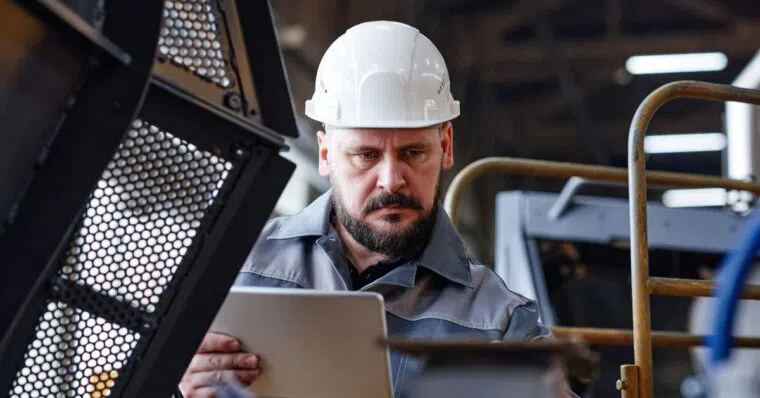 A recent report by McKinsey emphasizes implementing a 'smart quality' framework within organizations, especially pharmaceutical and medical device companies. It involves using technology to improve existing quality control processes and deliver customer value. But what is quality control, and why is it important for businesses? Let's find out.

What is Quality Control?
Quality Control (QC) is a process that involves analyzing various processes and verifying whether a product or service meets certain specifications and standards to cater to customer demands as well as legal and regulatory compliances, among other aspects. QC is not just restricted to checking the quality of the end products or services; it also ascertains whether the various processes meet the established standards.
In simple terms, you can answer the question 'what is quality control' as the function of inspecting processes, products, and services to ensure that products or services offered to customers are of the best quality. QC helps identify and correct defects and improves the overall quality of the product. The core objective of this process is to ensure maximum customer satisfaction. It also helps mitigate the risk of delivering defective products or services to customers and reduces production costs for businesses. For example, a laptop manufacturing company can take the below-given steps as a part of its QC framework:
Inspection of raw materials

In-process inspection at various stages to ensure that parts are being assembled correctly. It can also involve running various software tests to ensure system efficiency 

A final inspection to check for any defects before sending it to the customer
Importance of Quality Control
What is quality control's relevance? The modern business environment is highly competitive. The most crucial factor that can help a business create a distinct identity, increase customer satisfaction and customer retention rate, and become more profitable is the quality of products and services it offers. But how do businesses ensure they meet their quality standards and adhere to quality compliances at all times? This is where processes matter. Here are a few significant reasons why QC is essential in every organization:
1. Increases Customer Satisfaction
It enables businesses to focus on providing quality products and services to customers even through mass production, as well as to meet the evolving needs of customers.
2. Improves Efficiency
QC facilitates the identification and elimination of defects through regular inspection. It also helps reduce waste and enhances efficiency and productivity.
3. Increases Competitiveness
It makes businesses better equipped to tackle market competition by offering quality products and value to customers.
Types of Quality Control
The following are the different types of QC to help you understand what is quality control better:
Inspection
This is a visual examination of a product to identify defects or faults performed by QC inspectors or analysts.
Testing
This process involves evaluating the product's overall performance or functionality. Testing is mainly performed in the manufacturing industry to check the efficiency of software or hardware products before the products are delivered to customers.
Statistical Process Control (SPC)
Here, data is analyzed to monitor and control processes. In this method, the specialist compares the output with established standards to check if the end product or service meets quality standards. 
Quality Control Vs. Quality Assurance
This process involves inspecting, testing, and evaluating products or processes to ensure that they meet quality standards. It focuses on identifying and correcting defects in products or processes.  
Quality assurance, on the other hand, is a broader framework that focuses on setting up various procedures to prevent defects from occurring in the first place to ensure quality. 
Quality Control Roles and Responsibilities

Now that you've understood what is QC, let's look at the roles and responsibilities of QC professionals:
Quality Control Inspector
They run product inspections and tests to ensure they meet quality standards and customer requirements. They are also referred to as QC Associates.
Average annual salary: $69,541
Quality Engineer
They develop and implement quality control processes. They are also referred to as QC Analysts.
Average annual salary: $70,845
Quality Control Manager
They develop and implement quality policies and procedures and oversee all  QC activities within the organization.
Average annual salary: $119,270
Chief Quality Control Officer
They are responsible for developing, implementing, and maintaining the organization's entire quality management system. Their main responsibility is to ensure it complies with applicable laws, regulations, and standards.
Average annual salary: $225,200 
ALSO READ: How to Become a Product Manager in 7 Steps
Career Path
How to Become a Quality Control Expert
Step 1: Quality control mainly involves inspecting machines or tech devices. Therefore, it is best to have a bachelor's degree in engineering or information technology.
Step 2: You can gain practical work experience in quality control by doing internships or seeking entry-level positions in tech companies or startups. 
Step 3: The next step is acquiring relevant skills to enhance your CV. To become a quality control expert, you will need to learn the following technical skills:
Statistical Process Control

: It involves using statistical techniques such as control charts, histograms, and process capability analysis to monitor and improve processes

Metrology

: It entails knowledge of measurement techniques, instruments, and equipment used in quality control

Calibration

: You must know calibration procedures and how to use precision tools 

Inspection Techniques:

Learn inspection techniques like visual inspection, dimensional inspection, and functional testing to identify defects in products

Sampling Methods:

Quality control involves collecting samples to identify and analyze product defects. Hence, learning sampling methods is essential
Step 4: You can also consider obtaining a professional certification, such as the Certified Quality Engineer (CQE) from the American Society for Quality (ASQ) or the Six Sigma Green Belt to gain practical experience and enhance your CV.
Step 5: To build a network, it is best to connect with quality control professionals through professional organizations, such as ASQ or LinkedIn. 
Top Hiring Companies
If you are planning to kickstart your journey as a quality control associate or wish to move up the ladder and work as a quality control specialist, here are some of the top companies you can consider:
JPMorgan Chase & Co.

Boeing

Amazon

Abbott

Citi

UnitedHealth Group

Bank of America

Philips

FedEx

Nestle
Quality Control Examples
Toyota
The Toyota Production System (TPS) is one of the classic examples of quality control methodologies. This framework led the company to focus on lean production rather than mass production. TPS helped improve Toyota's organizational style and production processes. It made significant changes to its organizational structure and manufacturing processes, reduced manufacturing sites, and focused on upskilling Toyota's existing staff. As a result, Toyota's profits and brand value increased significantly.
Apple
Apple has focused on quality control management by adopting Dr. Deming's five steps for organizational growth that focus entirely on customer satisfaction. However, the company made modifications to Deming's five steps to suit its organizational needs. For instance, Apple's products have been carefully designed based on customer interactions.
Johnson & Johnson
This company is a prime example of how effective organizational roles, responsibilities, procedures, and processes can ensure quality production. The company has implemented separate quality management systems for its business units and appointed a chief quality officer to control various quality management frameworks.
Knowledge of quality control methodology is essential if you want to build a career in product development or take up leadership roles in an organization. To that end, learn more about what is quality control and other product management concepts and skills with Emeritus' online courses on product design, innovation, and strategy. 
By Sneha Chugh
Write to us at content@emeritus.org