Learn These 10 Top Design Skills to Enhance Your Marketing Career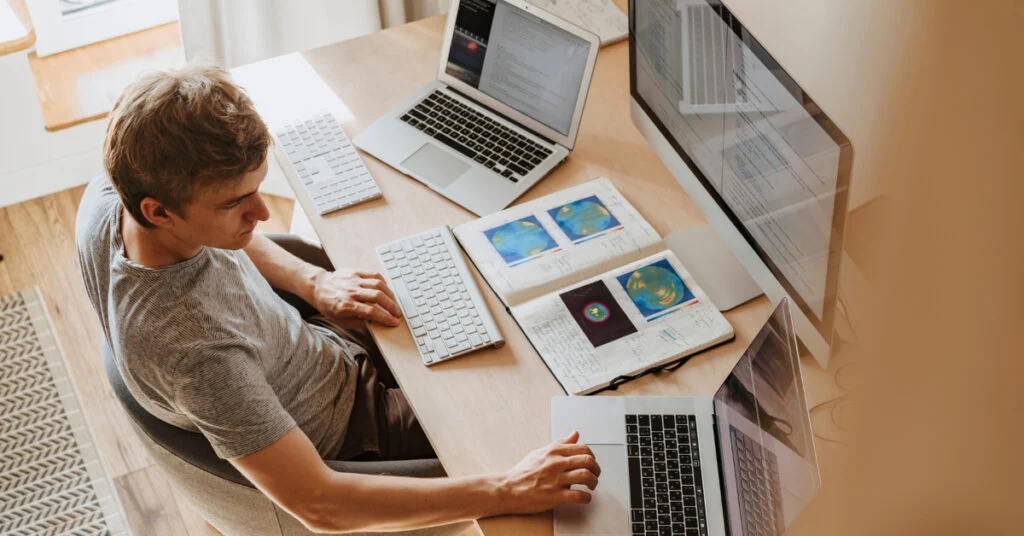 American art director Paul Rand, in his book 'A Designer's Art', points out: "Design is the silent ambassador of your brand." Whether it is new product development, creating a brand identity, or promoting brand awareness on social media, impactful designs are pivotal for success. This is  especially true while creating company logos and designing sales and marketing campaigns. Hence, a majority of brands recruit exceptional design skills for their sales and marketing teams. Given the plethora of opportunities available, this blog discusses the top 10 design skills that can help accelerate your career in sales and marketing. 

Top 10 Design Skills
Web Design
Planning, ideating, and arranging content, fonts, graphics, and other visual elements on a website is called 'web design'. This skill requires technical know-how of HTML language, typography, content management system, and other elements related to website design. In addition to this, you must be creative and pay keen attention to detail.
Graphic Design
It is one of the most popular design skills to communicate effectively with the audience, also called 'communication design'. It involves combining images, text, and colors visually appealingly to send a message to the audience. You need creativity, technical skills, and knowledge of design principles to develop designs for various mediums, such as logos, brochures, websites, and social media. 
User Interface Design
User Interface (UI) design refers to a user's visual experience while using an application or software. UI design focuses on creating an interactive visual or graphical layout for users. It ensures a smooth and comfortable overall feel to the product.
Interaction Design
As the name suggests, interaction design means designing interactive visuals for users; this includes animations, a pull-to-refresh option, and swipe-to-reply, among others. There are five main components of interaction design—words, images, space, time, and behavior, all of which must be considered while creating a design. Interaction design also focuses on how images and content are displayed on a website, paper, application, or product. The essence of interaction design is triggering an interaction or dialogue between the users and the products, systems, or services.
Motion Graphic Design
Also called 'motion design,' this skill involves filmmaking or video production for social media, websites, advertisements, or any other digital production. In simple terms, motion graphic design is animated graphic design. However, it differs from animation, which covers all moving imagery designs, including cartoons. Motion graphic design requires animation of graphic design elements like color, shape, texture, and image. It is mainly used where storytelling is required to increase engagement.
Design Management
Creativity and an aesthetic design sense are necessary for a flourishing career in design. However, you must also learn design management skills, especially if you are involved in sales and marketing. It incorporates the brand's objectives, identity, message, and vision. This skill is essential to ensure all designs align with the business strategies.
Email Design
Email design is a crucial design skill that involves creating visually appealing and effective emails, especially for email marketing campaigns. The components of email design include layout, typography, color, images, and branding. A well-designed email should have a responsive design. Simply put, there should be a clear and concise message with a visually pleasing layout that makes it easy to read, navigate, and prompt the reader to respond.
Color Theory
Color theory is one of the most important design skills you can learn. As a designer, it is essential to have advanced know-how of the meaning symbolized by different colors and how you can use it to convey a powerful message. You need to have an understanding of how to use colors in design to create effective compositions. You must learn the properties and relationships of colors, like hue, saturation, brightness, contrast, and color harmony. Color theory skill is essential to establish a brand identity.
User Experience Design
User experience (UX) design is the skill of creating user-centric digital products and provide a seamless and enjoyable experience for the users. You need to understand user needs and behavior and know how to design intuitive interfaces and optimize user flows. UX design involves various techniques, such as user research, prototyping, and user testing, to ensure that the final product meets the user's needs and expectations.
Ideation
Ideation design skill focuses on generating new ideas and concepts for a particular design. Some of the most effective ideation techniques you can learn are sketching, mind mapping, and storyboarding. Mastering design ideation skill requires an open-minded approach, a willingness to experiment and iterate, and the ability to think outside the box. It is a crucial part of the design process and can lead to creative solutions to meet brands' needs and objectives.
ALSO READ: 11 Must-Have Sales Skills and Abilities for Your Career Growth
How to Learn Design Skills?
Apart from inherent creativity, mastering design skills also needs practical knowledge of using visual design tools. Here are a few tips to improve your design skills.
Learn design principles:

To enhance your design skills, you need to learn

design principles

like emphasis, which is the focal point of a particular design, alignment, and proportion. You must also know how to utilize white space or empty space in  a design to make it impactful. One of the best resources to learn design principles as a beginner is '

The Non-Designer's Design Book

' by Robin Williams.
Focus on typography:

Good typography is essential for creating a professional-looking design. You should learn the different types of fonts and their uses and how to experiment with font pairing for different types of designs. You can use resources like

Google Fonts

, Typekit, or

Fontsquirrel

to find free and paid fonts.
Use open-source resources:

The following are some of the most popular open-source design resources available online that you can use to improve your design skills:
Canva

: It is a graphic design platform that offers a wide range of templates, fonts, and design elements to help you create logos, brochures, and illustrations 

Figma

: It is a browser-based interface design tool that allows you to design, prototype, and collaborate with other users

Inkscape

: It is a free and open-source graphics editing tool 
AI and the Future of Design Skills
With an increase in the applications of Artificial Intelligence (AI), the requirement of design skills are also likely to change. AI will transform design principles, design processes, and design outcomes. It shapes design thinking processes by offering a user-centric approach. Brands will use AI to create designs that target specific problems—for example, providing a more comfortable and interactive user experience. Hence, you, too, will have to focus on enhancing your design skills from a problem-solving perspective. It will also be useful to learn how AI impacts design, from a long-term career perspective.
To conclude, design is an integral part of sales and marketing. You can successfully plan and execute a business's social media and other digital campaigns, advertisements, and marketing strategies if you know the technical design skills and basic design principles. To learn more about how design and marketing are linked, sign up for Emeritus' marketing courses, offered in collaboration with top global universities.
By Sneha Chugh
Write to us at content@emeritus.org