ABOUT US
Emeritus, part of the Eruditus group, partners with top-tier universities across the United States, Europe, Latin America, India and China to bring world-class business and professional education to a global audience.
Emeritus has partnered with more than 55 universities to date, including MIT, Columbia, Harvard, Cambridge, INSEAD, Wharton, UC Berkeley, INCAE, IIT, IIM, ISB, NUS and HKUST, launching more than 100 courses and serving students from more than 160 countries. Many courses are offered and facilitated in multiple languages, including Spanish, Portuguese and Mandarin.
With offices in six countries, 650+ employees and more than 50,000 student enrolments over the last 12 months, Emeritus is a global leader in the $280 billion global professional education market.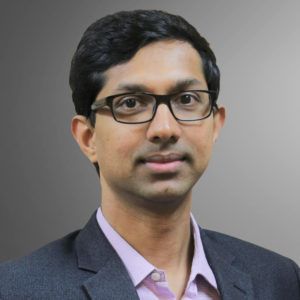 Ashwin Damera

/

Co-Founder and Executive Director

Ashwin is passionate about making quality education accessible to the next generation of leaders across the world. He focuses his efforts on university outreach and academic collaborations; and spearheads strategy and expansion in global markets. Ashwin started his career at Citigroup and spent many years there in multiple roles. He did a brief but eye-opening internship for Dave Barger (Co-founder of JetBlue Airways) in New York. In 2005, Ashwin co-founded Travelguru, a company that was later acquired by Travelocity in 2009. Since then, he has been working in the higher education space. An angel investor and advisor to multiple startups and entrepreneurs, Ashwin holds an MBA from Harvard Business School and is also a qualified Chartered Accountant.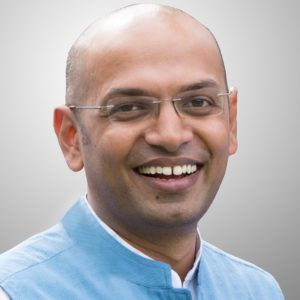 Chaitanya Kalipatnapu

/

Co-founder and Executive Director

Chaitanya has over 15 years of experience in executive education. He spearheads the group's senior executive offerings and Latin American operations, besides working on university collaborations. Prior to Eruditus, Chaitanya worked at Sun Microsystems and later at INSEAD. He graduated in Information Systems from B.I.T.S, Pilani and holds an MBA degree from INSEAD. He served as the President of INSEAD Alumni Association – India chapter. Currently, he is a visiting lecturer at INSEAD. Chaitanya is passionate about mentoring start-ups, impact and in taking ideas to action. He enjoys learning everyday – not just at work but also from his children, sports and movies.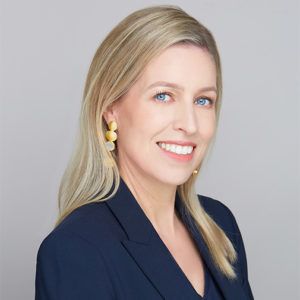 Ashley Chiampo

/

Chief Learning Officer

Ashley has over 20 years of international experience helping professionals and organizations achieve their learning aspirations. Ashley leads the Learning Team at Emeritus and focuses on creating and delivering meaningful learning experiences that can impact learners' lives. Ashley also holds an Adjunct Faculty position at Asia School of Business in Kuala Lumpur, an affiliate of the Massachusetts Institute of Technology. Prior to Emeritus, Ashley ran an executive coaching company, New Global Mind and worked at the MIT Sloan School of Management. Ashley is a trained group facilitator and a Professional Certified Coach (PCC) with 1,500 hours of coaching experience. Previously, she was a management consultant for the Boston Consulting Group and a mechanical engineer for PTC. Ashley holds an MBA degree from the Wharton School, an MS in Mechanical Engineering from MIT and a BA from Brown University.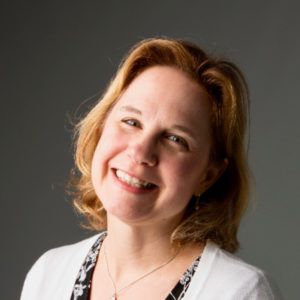 Lisa Rohrer

/

Senior Advisor

Lisa brings 20 years of experience as an organizational researcher, consultant, and educator. Her diverse background includes executive education programming at Harvard and Georgetown along with broad case writing and consulting experience in Asia, South America, North America and Europe, where she has worked extensively with executives of global organizations on issues centered around leadership and strategy. In addition to her work with Emeritus, Lisa is a Senior Fellow at Georgetown Law Center and teaches graduate leadership courses at Harvard and American University. Lisa started her career in corporate finance and was the CEO of a mid-sized market research firm specializing in customer satisfaction research. Lisa received a PhD from the joint program in Organizational Behavior at Harvard Business School, an AM in Sociology from Harvard University, and a BA in Psychology from Wellesley College.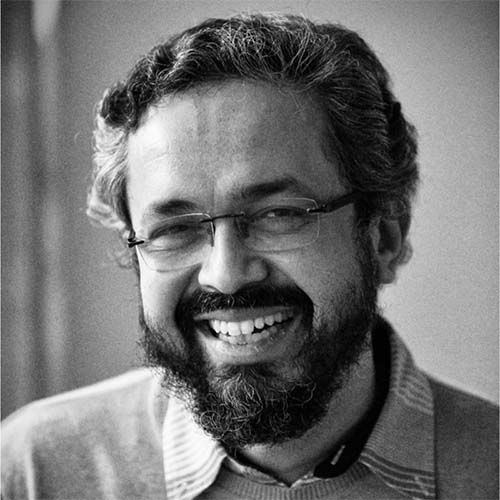 Ganesh S

/

Chief Human Resources Officer

Ganesh leads the Talent and People function for Eruditus and Emeritus. Prior to joining Eruditus, Ganesh was at Citi, where he headed HR for the Global Analytics Center. Under his leadership, the center became one of the largest global hub for analytics, data science, and research talent. He also helped set up a 2000 member operations and technology service center in South India from scratch. Ganesh also worked in HSBC and Bharti Airtel. He is a computer engineering graduate and went on to complete his MBA from Xaviers Institute of Management & Entrepreneurship. Ganesh is very passionate about setting up sustainable global institutions, championing diversity, and creating social impact through education.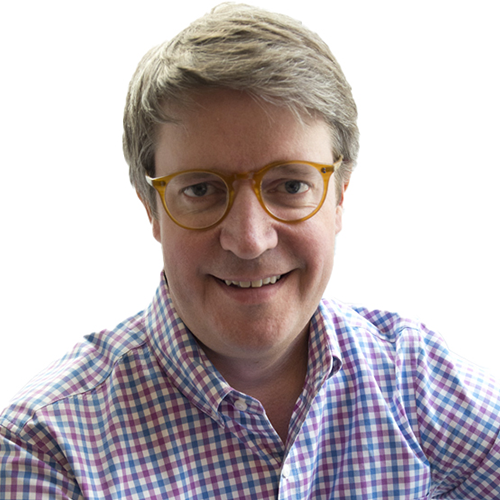 Charlie Schilling

/

President of the Enterprise Business (US, Europe and Canada)

Charlie leads the Enterprise Business for the United States, Europe and Canada. Prior to joining Emeritus, Charlie was General Manager of the enterprise business and a member of the executive committee at General Assembly (GA). Previously, he was general manager of corporate markets at GLG, a member of the CEO's office at Bloomberg LP, and a consultant at the Boston Consulting Group. Charlie began his career as an investment banker focused on technology, media, and telecom. He holds a B.A from Georgetown University and an M.B.A from the Amos Tuck School of Business at Dartmouth College and lives in New York City with his wife and their daughter.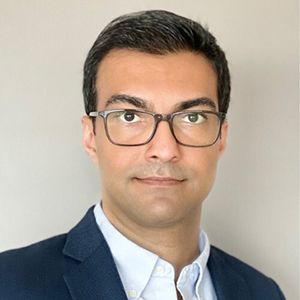 Jawahir Morarji

/

Managing Director – Enterprise Business (Asia Pacific, India, Middle East, Turkey, and Africa)

Jawahir heads the Enterprise Business across Asia Pacific, India, the Middle East, Turkey, and Africa. He brings over 20 years of experience across Management Consulting and Executive Education. He has led and managed global teams at Deloitte, KPMG, and American Express. Jawahir has guided clients on their strategy, digital, innovation, and talent transformation projects across the globe. In his current role, he guides corporate clients on their leadership and talent development needs. Jawahir holds graduate degrees from the University of Maryland at College Park and from Columbia University.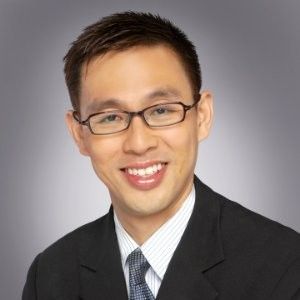 Gabriel Lee

/

Senior Director & Global Data Protection Officer

Gabriel is dedicated to empowering individuals to achieve their career goals as well as enabling companies to build resilient leadership teams through quality education and training. He has devoted over 20 years to a management career in the private education sector. He was responsible for the setting up and operations of the Manchester Business School (The University of Manchester) International Centre in Singapore. He is also founding Director of the world-renowned video game development institute DigiPen Institute of Technology, also located in Singapore. Gabriel has an MBA from the University of Manchester. At Emeritus, he heads the operational team to grow its Asia Pacific markets.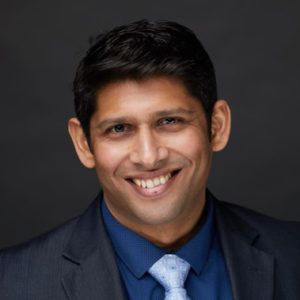 Shaun Dubash

/

Senior Advisor and Board Member

As part of the founding team, Shaun has held several positions across Emeritus, most recently Chief Product Officer. His previous stints include roles such as COO at Angara Inc and General Manager at Travelguru (acquired by Travelocity). Shaun believes in lifelong learning and is an alumnus of MIT Sloan's Executive Program in General Management. When not working, he can be found playing tennis or running long-distance tracks.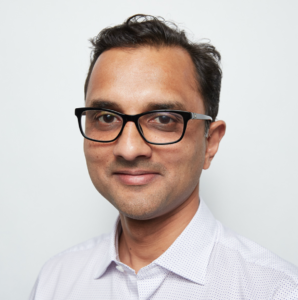 Mohan Kannegal

/

CEO – India & APAC (Consumer)

Mohan leads the Eruditus India and APAC businesses. Prior to joining the Eruditus group, Mohan built three digital education businesses – one as an entrepreneur and two as an intrapreneur. He co-founded MeritTrac Services – an online examinations company that he scaled, exited and integrated into the Manipal group. Mohan has also built and scaled software products – Pariksha Exam Delivery and EduNxt Learning Platforms – these have delivered 40 Million Exams and manage 250,000 Learners. He launched Manipal ProLearn and scaled that business to 30,000 paid learners.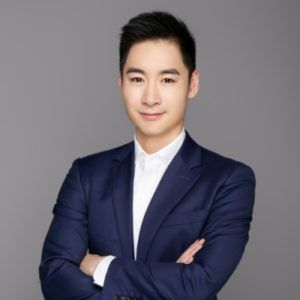 Robert Hsiung

/

Chief Executive Officer – China

Robert is the China CEO for the Eruditus group, expanding enrollments and partnerships in Greater China, collaborating with current university partners to offer both online and classroom courses in Mandarin. He formerly served as Managing Director – China at Udacity. Under his leadership, Udacity found success in China by localizing its student acquisition, content and service models, enabling the business to enjoy year on year double digit growth during his four-year tenure. Robert is a graduate of the University of Pennsylvania's Wharton School and earned an MBA from Stanford University.
Mike Malefakis

/

President: University Partnerships

Mike brings more than 30 years of higher education experience to Emeritus and most recently served as a Senior Advisor at Leeds Illuminate. Previously, he served as Director at the University of Chicago Booth School of Business, Associate Dean of Executive Education at Columbia Business School, and Associate Vice Dean and CEO of Wharton Executive Education. Mike was a director on the board of UNICON for a six-year term and served as board chair, as part of a lifelong commitment to empowering innovation, learning, and workforce access. Additionally, he spent six years working in Latin America for higher education and philanthropic organizations. He led Executive Education at INCAE Business School in Costa Rica for three and a half years. At Emeritus, Mike guides a visionary team that has grown its university relationships to build a robust offering of more than 300 learning programs serving 250,000 learners worldwide.
Bhushan Heda

/

Chief Operating Officer

With a career spanning three decades across both startups and large companies, Bhushan has experience leading critical acquisitions and integrations, expanding tech product capabilities, and boosting customer return on investment. Prior to joining Emeritus, Bhushan held senior leadership roles at Intuit, Google, and eBay. Bhushan is a graduate of the IIT, Mumbai, and currently resides in California. He has served on the board of Financial Data Exchange (FDX), helping shape standards for financial data exchange across banks and the consumers of banking data. He is also an advisor to early-stage startups. At Emeritus, Bhushan drives the technology strategy and is responsible for creating a world-class technology platform to create a superior learning experience and leveraging tech to drive automation.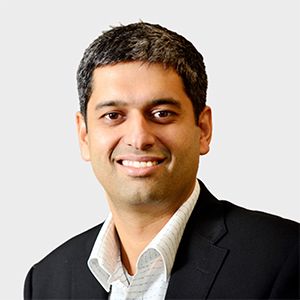 Pranjal Kumar

/

Chief Financial Officer

Pranjal is the CFO of Emeritus and is responsible for all finance and legal operations of the company, including capital raising, business planning, investor relations, etc. He also heads Corporate Development initiatives such as M&A, strategic partnerships, etc, that can multiply shareholder value.He brings over 18 years of professional experience in finance and strategy, and before joining Emeritus, led venture investments in edtech, mediatech, and healthtech for Bertelsmann India Investments (BII). Pranjal has also donned the hat of a management consultant and led several transaction advisories, strategy, and operations-focused assignments for well-known clients. He has authored multiple publications and spoken at various forums on topics related to education, digital, and investments. Pranjal graduated from the Indian Institute of Technology, Delhi, and holds an MBA from the Indian Institute of Management, Bangalore.