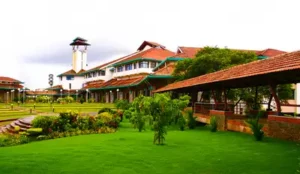 Strong financial analysis and management is the bedrock of corporate profitability. It can help meet tomorrow's business goals, maximise revenue and minimise waste, and can be used to leverage rare opportunities. As businesses across geographies gear up to manage the evolving financial landscape, the need for well-trained and competent finance professionals is more acute than ever. According to data from the online recruiting platform Monster.com, reported by Times of India, BFSI industry has witnessed an optimistic year-on-year growth of 27% as compared to last year.
That's why IIM Kozhikode has launched the Financial Analysis and Financial Management programme. Delivered via live online lectures, this 10-month programme will help you employ a variety of financial strategies and frameworks and perfect your conceptual and practical knowledge and skills in finance. The programme's use of impactful pedagogical tools such as lectures, case discussions, and Excel simulations will ensure you gain a nuanced and well-rounded understanding of in-demand finance strategies and practices. You will also learn through real-world business applications, HBS case studies and tools that will help you amass the necessary financial knowledge to take your career a notch higher.
Towards the end of this finance course you will benefit from a capstone project where you will apply the programme learnings and insights in a real-world business case. Working in groups, you will conduct a thorough analysis of the valuation of a listed large-cap firm in India and submit a comprehensive report. Thus, completing this programme will help you manage the change, disruption, and interdisciplinary nature of work in the financial services industry.
Make finance work for you
Whether you're an early-career professional keen to transition from your existing field into various finance roles, a mid to senior level manager in finance or a chartered accountant who wants to expand their knowledge in advanced financial tools, this programme will give you the knowledge and insights to adapt to the changing economic landscape and solve pressing financial problems.
Business leaders or consultants interested in developing a strategic mindset to analyse financial statements and make sound financial decisions will also benefit from this programme. As will small business owners and entrepreneurs who want to utilise time-tested financial management techniques to smoothly manage and expand their businesses.
Currently in its 5th cohort, this programme has benefitted participants who have less than five as well as more than 16 years of experience from sectors like Banking and Finance, Oil and Gas to Manufacturing. "This programme aided in me becoming a wiser finance professional as my expertise primarily lies in taxation (being a Chartered Accountant). Further, I am now able to make prolific decisions encompassing finance and taxation," Sheel Chandok,Manager – Direct Tax and Regulatory, SKP Business Consulting LLP, and a former participant of this programme said.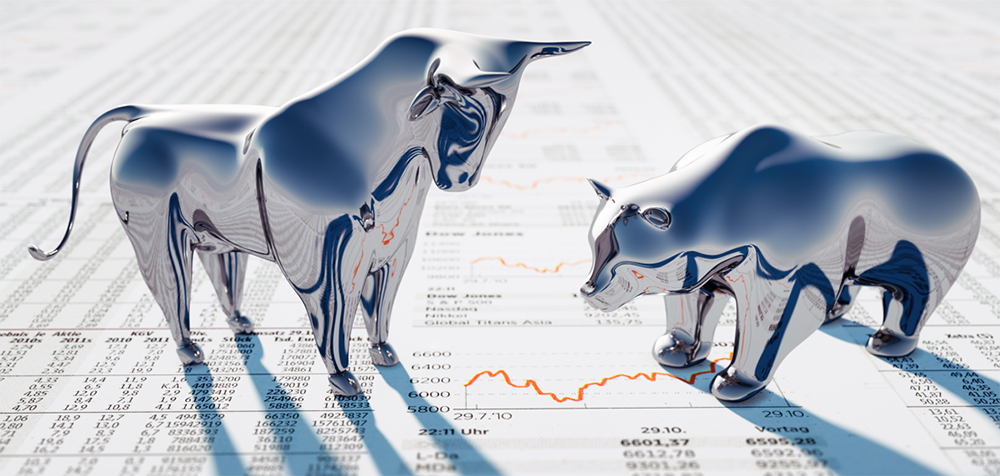 This programme's meticulously curated curriculum which includes modules like risk mitigation strategies, modes of capital management, and principles on using corporate valuation for investment, taught by India's most respected experts will deepen your understanding of how finance functions and will accelerate your career progression as a certified finance professional. The introductory modules on management accounting and foundations of finance will help you understand accounting income numbers, analyse them, and evaluate financial decisions. Subsequent modules on investments, corporate finance, valuation, and risk management will offer advanced topics and state-of-the-art practices relevant for corporate finance and investment management.
As a result, you will learn how to :
●Build a strong foundation in financial analysis and management
●Understand and apply basic accounting principles and analyse financial statements to forecast financial performance
●Gain a sound understanding of financial instruments and markets
●Implement standard financial models in Excel
●Understand the role financial markets play in the economy and how financial instruments work in various asset classes
●Identify the multiple dimensions of financial risks and cost of capital, along with its impact on the required rate of returns
●Show how financial and strategic decisions can be analysed using valuation models
●Explore advanced financial concepts like financial derivatives, risk management and corporate valuation to lead organisational decisions
Towards the end of the programme, you will be awarded a completion certificate from IIM Kozhikode and you will also be eligible for the prestigious IIM Kozhikode Executive Alumni Status. Join this programme and learn how to improve your financial decision-making and problem-solving skills to scale business profitability and accelerate your career in finance.
Programme Details:
Start Date: September 15, 2022
Duration: 10 Months
Format: Live Online Sessions
Programme fee: INR 1,74,000 + GST.
Disclaimer: This article has been produced on behalf of Erulearning by Times Internet's Spotlight team
This article was first published in Times of India.