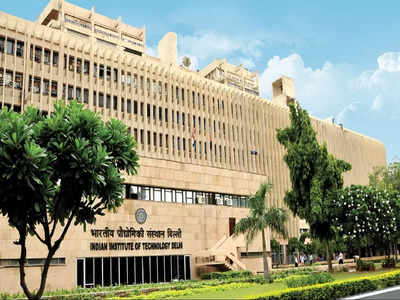 For businesses to scale and deliver top-tier user experiences, they must deliver high-impact products that achieve desired outcomes and delight customers. But developing, launching and refining products that can strategically grow a business is not easy. It needs professionals with product-centric thinking, a clear product vision, and the tools and resources to work with cross-functional partners.
The need for the rapid adoption of digital products has accelerated the digitization of experiences by at least 3 to 4 years ( McKinsey Report, 2020). A resourceful product manager, therefore, is an indispensable part of an organisation — anchoring product goals and guiding decision-making through changing customer expectations.
If you are keen to up your product management skills and make the next move in your career, IIT Delhi has the right programme for you. The
New Product Development and Management programme
 will teach you not just product deployment, sales, marketing and commercialisation but also give you hands-on experience in state-of-the-art product conception, design and prototyping for both engineering and digital products.
This programme will give you a practical and hands-on learning experience with real-world case studies, tutorials and assignments. Designed for participants from both technical and non-technical backgrounds, and taught via live online sessions with esteemed IIT Delhi faculty, this 5-month programme will provide a thorough understanding of developing and managing products, and disruptive business models & innovation techniques.
What are the learning outcomes of IIT Delhi's New Product Development and Management programme?
This up-to-date and industry-relevant programme will help you gain the skills required to create and successfully launch products with a customer-centric approach. On completion, participants will:
Learn about the development and launching of new technical and digital products.
Understand economics, maintenance and lifecycle management tools with regards to different product groups.
Gain insight into crucial product road-mapping processes and lifecycles to ensure better marketability.
Acquire hands-on experience with product design optimization and design for manufacturing to enhance user comfort.
Learn about industry-focused design quality protocols, lean manufacturing techniques, production planning & control.
Derive insights on additive manufacturing (3D printing), subtractive manufacturing (CNC milling), and the role of automation and robotics.
The programme's robust curriculum includes new-age topics:
Market Research for New Product Development
Tools for Design of Digital Products User experience (UX) design
Introduction to Software Tools used to design Engineering Products
Minimum Viable Products (MVP)
Role of Robotics and Automation in Prototyping
Building Markets and Creating Demand for New Products
Brand Awareness
Consumer Brand Knowledge
Customer Acquisition and Retention
Product Lifecycle Management
Scale-up Model and Sustainable Growth Plan
The programme culminates with a Capstone Project, where participants, who would be grouped into teams, will apply their learnings from the programme with a development of 1 product per team.
Completion Certificate for the Programme

At the end of the programme, participants will be awarded a successful completion certificate from IIT Delhi on scoring at least 60% points in each of the evaluation components and maintaining a minimum attendance of 80%. Only E-certificates will be issued by CEP-IITD.
Who is the programme for?
This programme is suited for current and aspiring product management professionals who are looking to gain a detailed understanding of developing and managing products, and disruptive business models & innovation techniques.
Graduates exploring Product Development & Product Management roles, and professionals looking to create and promote products & services across business development, sales & marketing and UX/ UI teams will also benefit from the programme.
The program is also recommended for entrepreneurs keen on launching product-based startups and developing capabilities to create disruptive business models and nurture products.
To enrol into the program, you must be a Graduate of any recognised University. Those with Internship/Project/Work Experience will be preferred.
Programme Details
Starts on: 30 December 2021
Programme Fee: Rs. 70,000+GST
Application Deadline: December 24, 2021
To learn more about the programme and apply, click here .
About IIT Delhi

The Indian Institute of Technology Delhi (IIT Delhi) is one of the 5 initial IITs established for training, research and development in science, engineering and technology in India. Established as College of Engineering in 1961, the Institute was later declared as an Institution of National Importance under the "Institutes of Technology (Amendment) Act, 1963" and was renamed as "Indian Institute of Technology, Delhi". Since its inception, over 48,000 students have graduated from IIT Delhi in various disciplines including Engineering, Physical Sciences, Management and Humanities & Social Sciences. Of these, nearly 5070 received PhD degrees. The rest obtained Bachelor's and Master's Degrees in Engineering, Sciences and Business Administration. These alumni today work as scientists, technologists, business managers and entrepreneurs. There are several alumni who have moved away from their original disciplines and have taken to administrative services, active politics or are with NGOs. In doing so, they have contributed significantly to the building of this nation, and to industrialisation around the world.
Disclaimer: This article has been produced on behalf of Erulearning (Service Provider for Continuing Education Programme (CEP), IIT Delhi) by Times Internet's Spotlight Team.
This article was first published on Times of India.