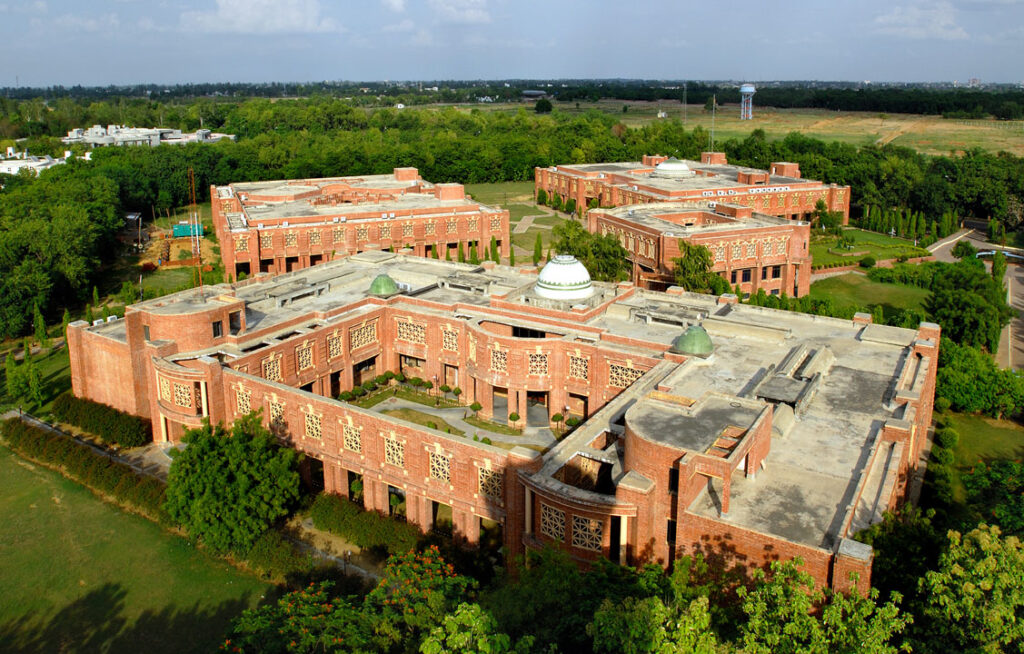 Information Technology continues to be a driving force for the Indian economy. According to Gartner, projected IT spending in India will reach almost USD 100 billion by 2022. Furnishing this large and thriving industry needs the smartest professionals and managers. At a time when 60% CXOs are planning a 6% higher tech spend in 2022 over 2021, according to NASSCOM Enterprise, the demand for IT professionals as managers have increased in significance. But to take up general management responsibilities and effectively drive IT operations and management, technologists must advance their business understanding, including strategic perspective, business intelligence capabilities, and agile methodologies. The need of the hour is an integrated approach that puts the whole picture together: technology and management.
To achieve this strategic alignment and drive more value, IIM Lucknow has launched the 10-month General Management Programme for IT Professionals. In the face of shifting tools, talent, and expectations, this programme will help you develop the right arsenal to drive innovations, improvements and systematic optimization of technology adoption. Through 100+ hours of live learning sessions from distinguished IIM Lucknow faculty, industry experts and an immersion session at the IIM Lucknow campus, this programme will make you an effective technology manager and a strategic leader in the IT industry. You will gain contemporary functional competencies and comprehensive exposure to emerging technologies and learn how to use the rapidly-changing technology landscape and the accelerated adoption of digitalization to your benefit.
Today, IT leaders are responsible for more than just leading a highly trained staff. To help you drive growth and change from the forefront, this programme will help you learn how to optimise existing IT technologies and adopt the latest innovations to become a driver of business growth and profitability. As a result, you will not only be able to fully understand but also take proactive steps in meeting your organisation's business goals.
This information technology course is organised into nine modules like Digital Transformation Of Business, Business Intelligence & Artificial Intelligence, Economics In Business, Innovation Management, Marketing, Management Accounting, and a lot more.  Along with these modules, this programme focuses on Agile Program and Project Management, DevOps and Agile Metrics through tools like Scrum, Kanban, Scaled Agile, and Jira, among others. Through this real-world pedagogy, coupled with business applications, industry case studies, and a final capstone project, this programme will help you successfully lead IT teams and projects in technology-driven organisations.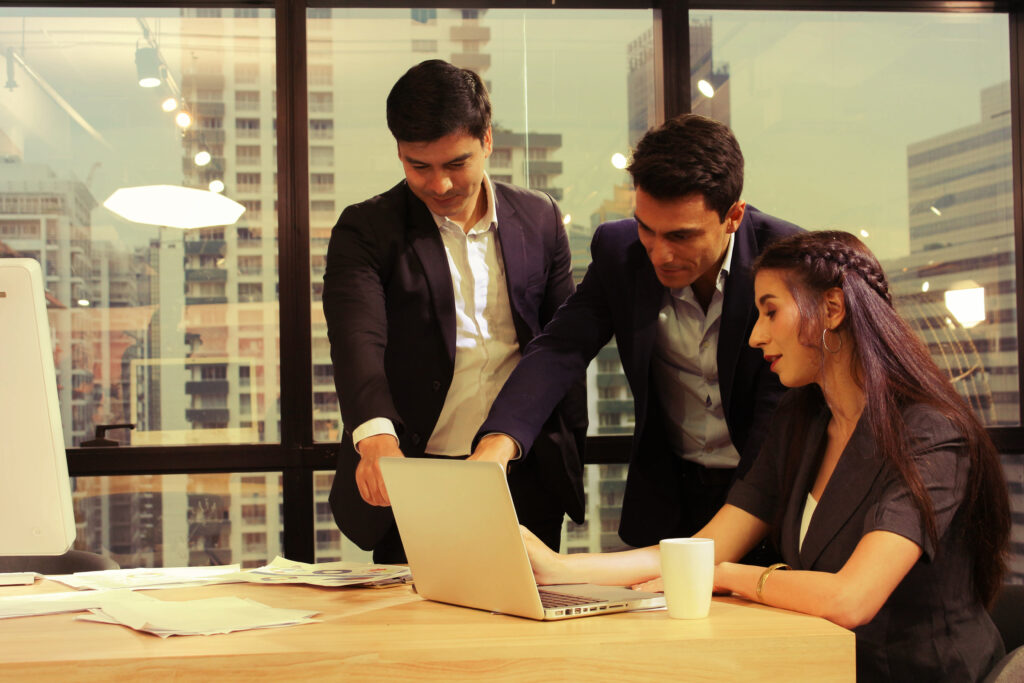 What and how will you learn?
UNDERSTAND core managerial concepts to effectively drive an IT-driven organisation
ADVANCE functional competencies essential for senior managerial roles in the IT Industry
GAIN exposure to applications of strategic thinking and design thinking to manage technology-driven products
GAIN hands-on experience in agile methodologies and tools to successfully lead IT projects
APPRECIATE strategic perspectives in risk management, legal aspects, digital transformation, and economics & sustainability
ENHANCE the core business intelligence abilities and learn to leverage analytics and AI
Who is this Programme for?
High potential mid-career IT Professionals seeking structured insights into IT innovation and management and looking to advance their business acumen and managerial effectiveness.
Senior IT executives and technologists keen on gaining comprehensive general management capabilities and exposure to strategic IT perspectives for successfully deploying technology-led growth strategies and driving disruption.
Additionally, Non-IT professionals looking to kick off their managerial career in IT by becoming industry ready will also benefit from this programme.
In short, this programme is ideal for all those professionals keen to develop a multifaceted approach to technology and drive holistic growth by taking every organisational function into account. This programme's industry-informed pedagogy makes integrated thinking its core principle and will help you meet business needs and achieve desired outcomes over the long term.
Finally, upon successful completion of the programme, with a minimum of 75% attendance and satisfactory academic performance, you will be awarded a certificate of completion and will be eligible to receive IIM Lucknow's Executive Alumni Status (optional).
Programme details
Programme starts: Sep 30, 2022
Duration & format: 10 months | Live online & in-campus immersion
Programme fees: INR 1,85,000+GST
Enrol in this programme to close the gap and ensure that you interlock both technology and management to harness your potential and meet both organisational and professional goals.
About IIM Lucknow
The Indian Institute of Management (IIM) Lucknow, is one of the premier national level institutes of management in India, involved in generating and imparting knowledge in the field of management. IIM Lucknow stands tall on the foundation of an excellent, committed and profoundly knowledgeable faculty, innovative pedagogical tools, as well as an eclectic and diverse student community that has a burning desire to make new paths of its own. The Association of MBAs (AMBA) has accorded accreditation to the Institute's PGPM, IPMX, and PGPWE programmes. IIM Lucknow is amongst the five B-Schools in India to achieve the coveted dual accreditations by the Association to Advance Collegiate School of Business (AACSB) as well as the Association of MBAs (AMBA). World over, only about 5% of the institutes have acquired AACSB's accreditation. IIM Lucknow is now ranked 79th globally in its maiden entry into the prestigious Financial Times (FT) 100 List of Global Business Schools for it's flagship PGP (MBA) Programme. The institute scored high on student employability, career progression and research.
About Emeritus
IIM Lucknow is collaborating with online education provider Emeritus to offer a portfolio of high-impact online programmes. Working with Emeritus gives IIM Lucknow the advantage of broadening its access beyond their on-campus offerings in a collaborative and engaging format that stays true to the quality of IIM Lucknow. Emeritus' approach to learning is built on a cohort-based design to maximise peer-to-peer sharing and includes video lectures with world-class faculty and hands-on project-based learning. More than 250,000 students from over 160 countries have benefitted professionally from Emeritus' courses.
Disclaimer: This article has been produced on behalf of Erulearning by Times Internet's Spotlight Team.