Benefits of Marketing Automation to Marketers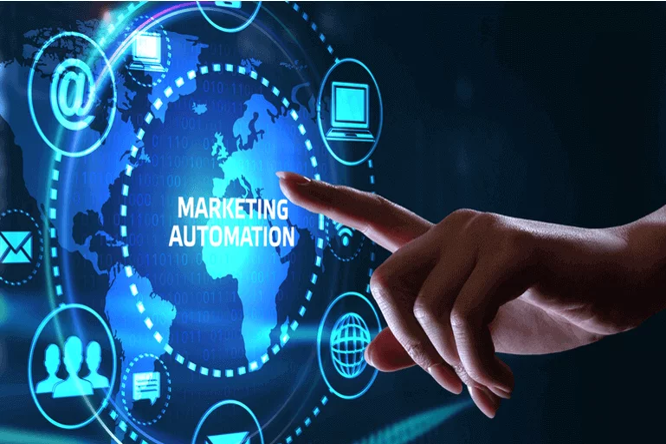 Marketing Automation makes use of software to automate the marketing work, which can be quite monotonous at times. The marketing departments can automate tasks that are repetitive such as email marketing, ad campaigns, and even social media posting. Automating these repetitive tasks not only increases efficiency but also gives customers a much more personalized experience.
The technology that goes behind the automation of these tasks makes them more accessible and much faster to complete. If you want to know more about marketing and sales, make sure you read this article for more. But remember that you can opt for Emeritus in case you are looking to pursue an online sales & marketing program.
Marketing Automation For Your Business
If we consider the common problems that a business has to face, then keeping track of leads, getting new leads, and keeping the customers engaged throughout the journey of the business are a few top challenges. Along with this, another problem that business face is making use of the large amount of data that they collect.
Automation software can help you in overcoming these challenges as it puts the big data to work and streamline the workforce.
Several businesses consider marketing automation, meaning software, a middle-of-the-funnel tool. Sources suggest that nearly 35% of companies are looking to streamline their sales and marketing efforts with the help of automation. This tool helps them in nurturing leads with the help of email sequences that are automated.
Even though email marketing is a brilliant use of the automation of marketing services, this approach can be the root cause behind a disjointed experience for the customer and the prospects as they have to move from marketing to sales to the customer service department.
Through this method, future prospects and leads are forced through an arbitrary sales tunnel that has touchpoints and irrelevant content. So, instead of making sure that each customer can be served personally, companies just serve the repetitive play book yet again.
So, you should make use of marketing automation examples and strategies that are automated and deployed across the customer base. When the automation of marketing is fully integrated, fertile ground is created where long-term and healthy relationships can be found between you and your customer. If you perform automation well, then you are delivering three main elements for your business:
Workflow is Personalized
When your marketing strategy is integrated with all the actions of your prospect, then it automatically tells you what the customer is on the lookout for at that particular moment. When it comes to marketing automation examples, this is a great one, but the process of tracking these behaviours in each customer is next to impossible.
But, your automation software can make use of these inputs across different channels, social media, and more, to understand the needs of the customer at a much deeper level and finally deliver the perfect content at the perfect time. 30% of companies are looking to minimize manual tasks, and automation is helping them do it. The flow of work helps in deriving qualified prospects and helpful content, which in turn will help in generating warm leads that can be thoroughly nurtured into loyal customers.
The process of automation of your marketing strategy doesn't stop at that step. You have to put the customer at the centre of the flywheel and then use personalized workflow and content to keep the customers engaged and to turn warm leads into repeated, and loyal customers who will refer your business, products, and services to their friends and family.
Remember that if you are looking for sales & marketing program, Emeritus India can help you.
Streamlining of The Processes
Automation of your services can help you in bringing the entirety of your company together while keeping the customer at the centre of the wheel. You can use marketing automation examples to build processes that can work across several different functional teams while reducing the efforts invested by the customer at every step of the process.
With the help of automation, you can break through silos and work as a unit to present a unified experience to the customer from the very first touch and to customer purchase and beyond.
If your marketing structure is effective then you have no need for the hand-off procedures that are extremely complicated as all the data is stored in your central data storage automatically, and you can even prioritize tasks as needed with the help of internal workflows.
Making The Most of Marketing Automation
Marketing automation meaning is a mix of strategy, software, and customer-centricity. This process of automation allows turning prospects into delighted customers and loyal advocates with the help of nurture and highly personalized and useful content.
To make the most out of a marketing automation ppt, businesses need to make it a part of their business and break down all the silos. A unification of the team will save a lot of time. By adding the human touch, automation is capable of creating a flywheel that will ensure your business's growth and success.
The first thing to remember when making the most out of marketing automation ppt in the marketing department is to start by focusing on the customer's journey rather than focusing on the business's needs. The next thing to focus on is identifying potential touchpoints that can help you in benefitting from the automation process and building a process that will ease the customer from one touchpoint to another.
If you have a great marketing automation ppt, then it will help in keeping your teams in sync with each other. The automation strategy will achieve this by prioritizing tasks and by making hand-offs a breeze. The record of the contacts can be owned by the marketing department until a lead is warm and ready to be contacted by the sales rep. In that case, the sales department is notified.
After the customer ends up making the purchase, they are referred to the customer service department, which also has access to all the previous conversations and how the customer made their way to the sale. This process is not only efficient and seamless, but it is also successful at building a long-term relationship between the business and the customer.
When it comes to marketing automation, meaning, it is a lot more than what it can do for your business. It will also help your customers out by solving the common pain points that will arise in the digital and omnichannel. Your customers have a bombardment of information that makes it really difficult for them to find all the solutions that they need.
If they somehow do manage to contact you for their issues, they might have to move from one team to another and face a disjointed experience. Automation can remove this friction by connecting all the teams, prioritizing the behind-the-scenes tasks, and using the gathered data.