Know the Fundamentals of Successful Project Management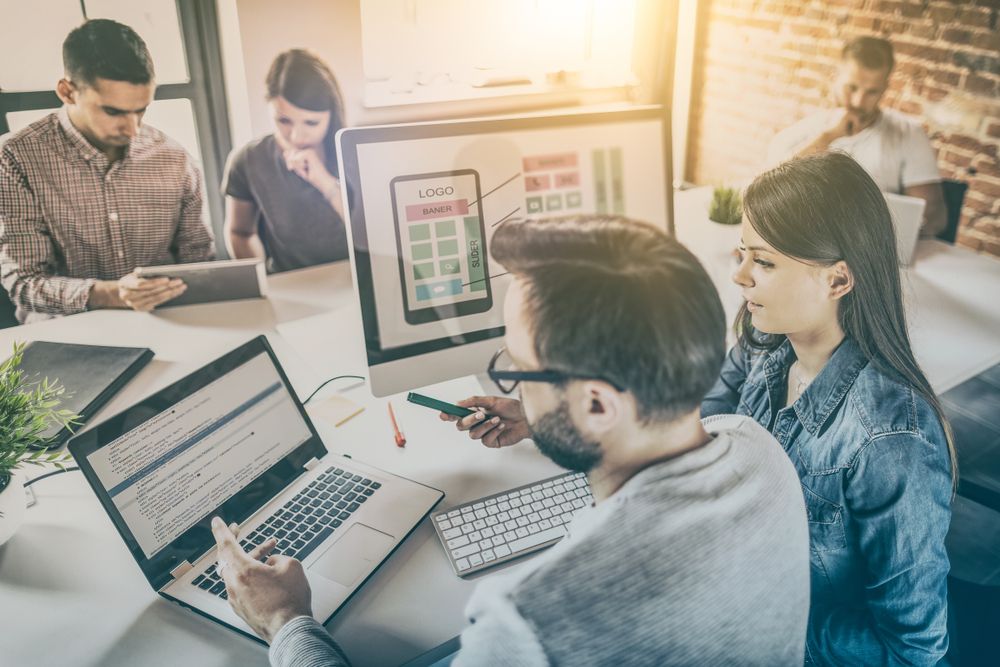 Project management is a crucial function that decides the success or failure of a business project. Know the fundamentals of successful project management. Barring the hiccups caused by the pandemic, the world of business has been growing by leaps and bounds. Every day, a large number of new projects are launched. From small internal projects such as the development of a new product to massive multi-billion-dollar technology and infrastructure, projects across different countries are at various stages of the project lifecycle. However, a recent study revealed that only 4 out of 10 projects announced get completed successfully and go on to serve the expected outcomes. The others fail to meet the goals, get abandoned mid-way or often don't go beyond the initial stages of concept and development. For any project to be a part of this 40% community, efficient project management is a must.
What is Project Management?
Project management is a multi-stage process that requires constant application of expertise, technology, skills of the project managers, and coordination between different stakeholders to take a project to its desired conclusion and goals. Various stages of a project's lifecycle are as follows.
Announcement and approval
Planning
Execution
Monitoring and directing
Completion and handover
Project management is essential for the effective and timely completion of projects as per the expectations. The crucial step of project management is to take the decision of launching the project after assessing its needs and feasibility. Constant monitoring and leadership of the project from start to finish is necessary. A successful project is one that delivers the expected results, within the budget allocated, and as per the timeframe decided. Achieving this objective is easier said than done because there are some daunting challenges that project managers need to overcome. Therefore, there is a need to plan, acquire and use resources efficiently and create the work roadmap that takes the project from start to finish. Some major project management challenges are listed below.
Project Management Challenges
Unrealistic Deadlines
It is usual for clients or business leaders to declare ambitious and unrealistic timelines, just to score a point or at times due to poor understanding of complications involved in a project. That's why no more than 1 out of 3 projects gets completed on time, and the rest of them suffer delays.
Incorrect Scoping (Scope Creep)
When a project is not planned in detail or its operational needs are not understood, it ends up going well beyond the initial scope, causing cost and time overheads. With digitization of technologies, this challenge is getting only worse. For instance, 57% of software projects went beyond the scope in 2019, and the percentage increased to 61% in 21.
Poor Communication
Communication gaps lead to workflow gaps. It is estimated that for every billion-dollar project, $75 million could get wasted due to poor communication. When there is not a structured process integrating verbal and written communication and a provision for regular stakeholders' meetings, miscommunication can creep in.
Lack of Accountability
Ideally, project management should be entrusted to a person who is well-versed with the fundamentals of project management and has a project management certification. This is important as in the absence of a professionally equipped person to manage a project, the outcome would be unclear, subject to random reporting and a lack of accountability.
Financial Problems
The world of business is dynamic and operational situations can change rapidly. Failure to arrange for the project funds as planned, costs spiralling beyond initial estimate and delays caused due to lack of funds can lead to project failure.
Risk Analysis
Not factoring in the existing as well as potential risks is a major cause for the failure of a project. For instance, a road construction project might be launched without anticipating the refusal of landowners to give up their land for construction. As a result, work can get stalled for months and years, even to the extent of being abandoned eventually.
Fundamentals of Successful Project Management
Now that we know what challenges project managers face, let's take a look at some fundamentals of project management that enable successful project completion.
Discussion on project expectations
Hold detailed discussions with stakeholders to clearly define the goals. It also helps in giving a sense of direction to the project team and eliminates disappointment or burnouts. Aligning project goals with business goals is critical, and a mismatch leads to a significant percentage of project failures.
Defining the project scope
Defining the scope doesn't just involve goal-setting and task planning. It must also focus on requirements and sub-processes at various stages of product development or the project life cycle.
Adopting best practices
In today's tech-driven world, adopting the most efficient processes and practices can make or break a project. The focus has to be on processes that are safe, swift, cost-effective and easy to deploy. Apart from that, methodologies are of great importance too. Good courses in project management can familiarize you with various options such as Kanban, Waterfall, Agile, Scrum, Lean and many others.
Selecting the right team
The project's success depends on the people that execute it. The project manager should carefully choose a team that has all the necessary skills and the soft-skills essential for working as a collaborative team.
Project milestones
The project should be broken down in several stages. Achievement of each stage denotes progress and helps in evaluating whether the project is moving in the right direction or not.
Documentation
Documenting the project's step-by-step journey is critical. Even if it appears to be a cumbersome task, it enables tracking of all decisions, changes, expenditures, and experience of the project for handy reference during and after the project.
Daily monitoring
Projects can spiral out of control or lose direction when daily monitoring of progress is not done. It is essential not only for tracking the progress, but also ensuring that the team morale and collaboration is sustained over the period of time.
Assessing Risks
Risks are of two types. Some of them are known from the past experiences and planned for. Others will appear out of nowhere and would require contingency plans and flexibility to deal with. An expert project manager would consider both possibilities and prepare well.
Project Management – One of the Top Career Choices
With the rapid growth in economic activities, infrastructure and technology development, there is no lack of career opportunities in the arena. There are several impactful courses in project management offered by institutes such as Emeritus India that can prepare you for a career in this field. A project management certification is essential to demonstrate to prospective employers that you are well versed in the fundamentals of project management and take the project to successful completion.
Founded in 2015, Emeritus is an internationally acclaimed career learning and development company with over 2000 employees, and offices in Mumbai, New Delhi, Shanghai, Singapore, Palo Alto, Mexico City, New York, Boston, London, and Dubai. We offer various project management courses online that help learners thoroughly understand everything about project management, alongside their regular job or study.
Learners can enrol for options such as certificate courses in project management or other project management courses online. Aspire and empower yourself with the right PMP certification online and enter the world of project management with the required knowledge and confidence!