A Guide for Becoming a Remote Rockstar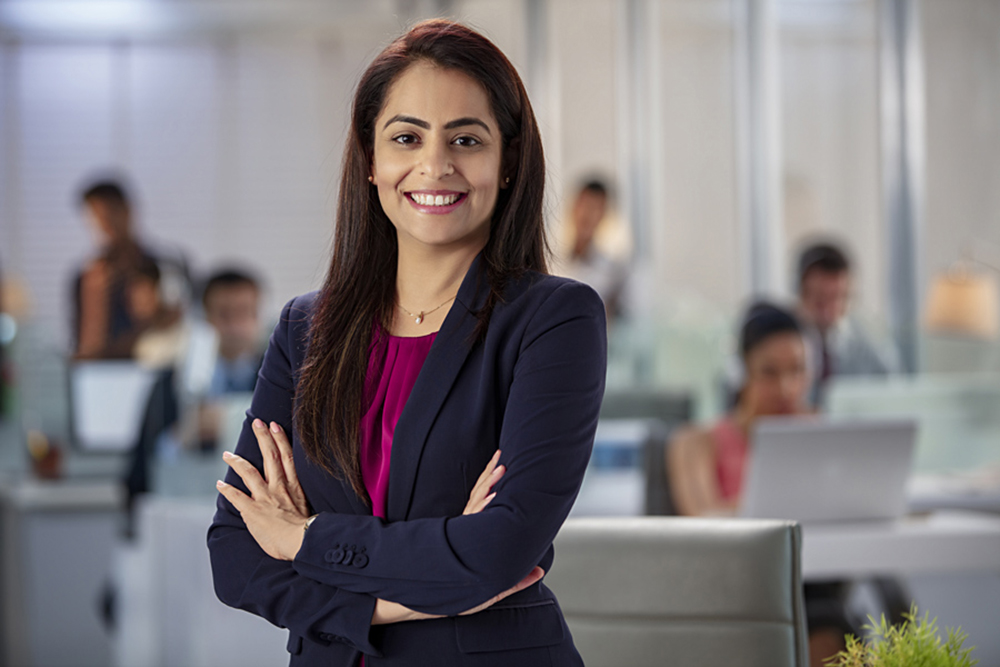 Today's workplace has moved beyond the traditional setup of cubicles. Now, you can work from anywhere, whether it's on a tropical beach, a cozy cafe, or a corner of your home. The concept of remote working is helmed due to the freedom and flexibility associated with it.
But some people also have their fair share of doubts regarding productivity levels while working away from a traditional office setup. Moreover, remote working often makes people lose track of time and end up working day and night. However, one should remember that remote working does not mean one has to lose direction amidst the constant hustle and bustle to find success.
Top-rated speaker Bianca Lager focuses on the importance of gathering essential tools and logistics to find success while working remotely. She also mentions establishing a proper schedule, setting boundaries, and learning the art of communication. The career growth expert also offers insights to remote managers to eliminate conflicts and manage different team members who never meet under the same roof.
Let's dive into this article to learn about the art of becoming standing apart among the crowd of remote working professionals.
Never Think That You Can Survive Without a Routine
Working remotely removes the pressure of reaching work at 9 AM, which means getting up at 7 AM. Remote workers also don't undergo the struggle of deciding what to wear to work every day. These minor benefits seem amusing to the ones dreaming about becoming remote workers.
However, one should never forget that a structured routine is always crucial, whether a person is working from the office, home, or any place on the globe. The lack of a schedule often makes workers procrastinate. Without knowing what you need to do at different hours of the day, you won't be able to keep working at the pace other people expect from them.
Set Ground Rules with People Around You
You should always set some ground rules with people in your home or the ones sharing your workspace. Suppose you have children who attend online classes from home or come back home while you are still working. In that case, you need to make them understand what they can and can't do during your work hours.
Suppose you share the space with another working adult. You might have to negotiate meeting times or any shared equipment in that case. When you know when the other person has meetings or needs certain equipment, you will be able to prepare to work accordingly. Setting up ground rules is crucial for avoiding distractions while you are working.
Don't Ignore Breaks
You will have scheduled breaks when working in an office environment. These breaks help rejuvenate your brain and get back to work with an improved focus. Therefore, you should also take breaks while working remotely and get adequate time during the day to walk away from the computer screens.
Working remotely does not mean you will have to adapt to a sedentary lifestyle. No one expects you to sit at your work desk all day long. Get up and move to ensure proper blood circulation.
While breaks are important, it's even more crucial to time them properly. Your lunch breaks can't stretch up to three hours, or you can't go for twenty short breaks throughout the day. Similarly, you shouldn't cut short your breaks, especially during meal times.
How to Become a Successful Remote Manager
Remote managers need to deal with people with varying personalities who have never gathered under the same roof. At times, the remote team members also have time zone differences. Therefore, the work of a remote manager can get extremely tedious, and they need the right skills to execute their responsibilities efficiently. Some top tips for remote managers are as follows:
Talk to all your team members via chat, mail, or call. You are a thread that binds them all together. Therefore, it is crucial to communicate with your team members and remind them about your presence.
Provide your team members with feedback and suggestions for improvement.
Have respect for everyone's time. Wait for people in different time zones without getting impatient.
Follow Emeritus: Your Ultimate Guide to Find Success
Whether you want to become a remote rockstar or get better at workplace communication, Emeritus has the best insights to offer you on everything related to finding success. With more than 5000 lessons, Emeritus India will always help you upskill your professional life.