Highest Paying Jobs in the World
Top 6 Highest Paying Jobs in the World
After completing graduation, the crucial thing an aspirant needs to decide is what career to choose. There are different alternatives to choose from, but certain factors can influence their choice, and salary and career growth are among the top factors.
Whether the career you choose offers you a competitive salary, or incremental growth, and if the answer is yes, then at what pace? These are the questions one has to tackle at the time of a job search. Since everybody wants to have the highest paying jobs in the world, it is imperative to have a clear goal set before a job search.
Other than salary and growth, there are other factors as well that can influence your career choice. They are career scope, work environment, and job satisfaction. However, everybody is running towards the most paid jobs in the world, like data scientists, AI scientists, or leadership roles like a Chief Executive Officer (CEO), etc.
Furthermore, getting an impressive pay package with job satisfaction is hard. However, with additional skills, and advanced courses like master's or certificate courses, a candidate can secure a top paying job anywhere in the world. Therefore, we have gathered a complete insight into the highest salary jobs in the world. For comprehensive understanding, do read the article till the end.
List Of Top Highest Paying Jobs In The World
Below is the list of highest paid jobs in the world, with a complete insight into how to make a successful career in the field, qualifications, salary, and job responsibilities, among others; check out:
Chief Executive Officer (CEO)
Undoubtedly, a Chief executive officer (CEO) is one of the highest salary jobs in the world. Although it is hard to be one, it becomes easy with a clear and concise plan. Below, we list out important details required to be a successful CEO.
Salary: On average, a CEO earns around ₹ 2,952,883 annually. However, the figure is relative, and changes according to the job profile, location, and company's pay policies.
Industry: No matter the company's size, it will indeed have a CEO who is the face of the company and is chosen by the board of directors and shareholders. The role entails handling company-related affairs and ensuring the smooth functioning of the business activities. In addition, they are responsible for efficient management of resources, taking important business decisions, and handling business issues and bottlenecks.
Therefore, a CEO is one of the highest-ranking positions in any firm.
Qualifications: You need at least a bachelor's degree in Business Administration (BBA) to become a CEO. Subsequently, you can pursue a post-graduate degree like MBA or a similar course.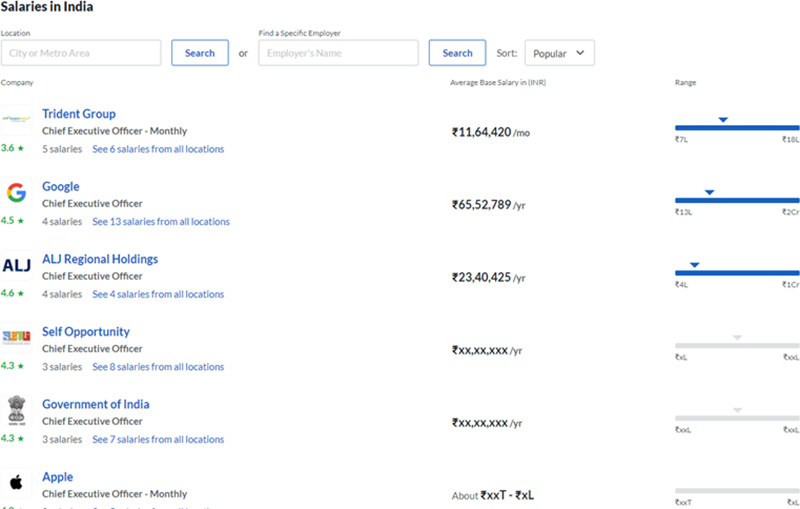 General Surgeon
A general surgeon is a trained professional capable of performing surgical and non-surgical medical procedures and diagnostics. They are one of the highest-paying jobs in the world. Let's see important details about the medical professional here:
Salary: A general Surgeon, on average, makes ₹ 1,110,412 per year in India.
Industry: Healthcare is one of the largest and fastest evolving industries in India. Because of the increasing quality and affordable healthcare services. So, if you're choosing this alternative, then you will have a prosperous career.
Qualifications: If you want to become a general surgeon, you need to complete a five-year MBBS degree from the Medical Council of India, followed by an MS in General Surgery.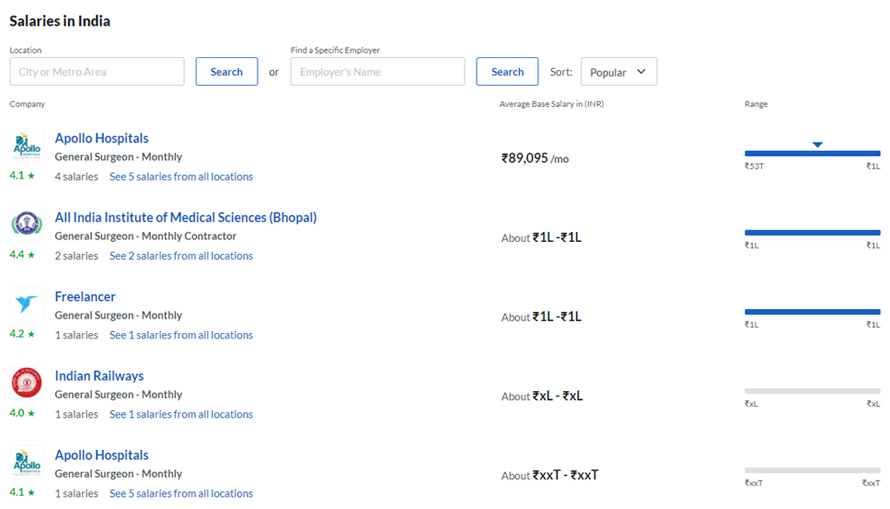 To become a general surgeon, it is imperative to complete 12th with a minimum of 60% in Biology, Mathematics, Chemistry, and Physics. Further, you need to clear the NEET (National Eligibility cum Entrance Test). After passing the NEET, you can enrol in a medical college to pursue your undergraduate degree in medicine (MBBS). Following that, you can apply for an MS in general surgery.
Senior Software Developer
A senior software developer is responsible for software development. Moreover, they are the creative and innovative minds behind an application's software programming. A senior software developer is one of the highest-paying jobs in the world. Let's learn more about the job role in detail below.
Salary: On average, a senior software developer earns ₹ 948,989 annually, which is a relative figure, depending on the location, job role, job description, and company's pay policy.
Industry: In a data-driven world, and technologically sound business environment, every company requires a software developer.
Qualification: First, you need a bachelor's degree in B.Tech or BE, with a major in software engineering. If you want to pursue studies, then opt for the M.Tech.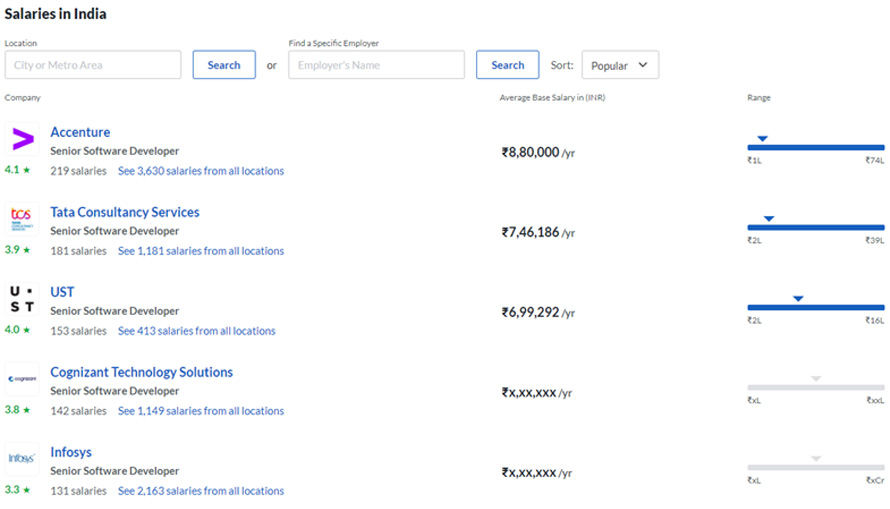 Investment Banker
Being an investment banker is a rewarding career path and among the most paid jobs in the world. Here are some of the vital prerequisites to becoming a successful investment banker:
Salary: An investment banker, on average, earn ₹ 942,390 per annum in India.
Industry: The demand for investment bankers is increasing with each passing day. Moreover, due to the current financial crisis amplified due to the COVID-19 pandemic, the need for excellent investment bankers has increased multi-fold. You can opt for this industry; it is completely stable and safe.
Qualification: You need to have a bachelor's degree specifically in B.Com, BBA in finance, or BA in economics, etc.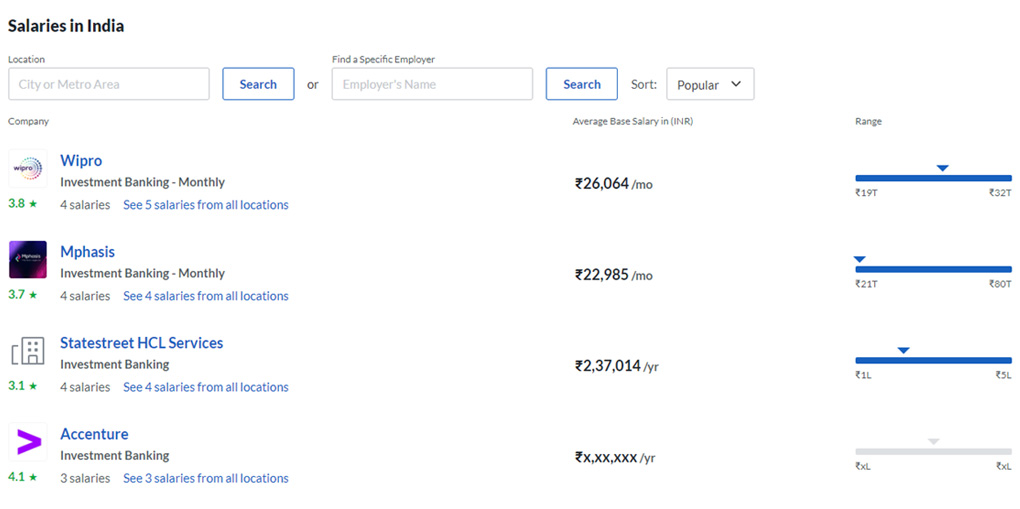 Data Scientist
Data scientists are trained professionals who help firms make sense of big data. They are skilled in performing analytical and scientific procedures to convert data into actionable insights. The opportunity to work as a data scientist brings umpteen perks, one of which is a high salary.
Salary: On average, a data scientist's salary in India is ₹ 822,895 per year.
Industry: In the data-driven world we are in currently, every company requires a skilled and talented data scientist to make judicious use of data generated by the firm.
Qualification: You don't need to have a graduation degree or major in a specific field. However, it would be preferable if you opt for a data science certificationcourse from a renowned institution like Emeritus India. We have partnered with reputed universities to offer some of the best data science courses. Enrolling in such courses will skyrocket your career.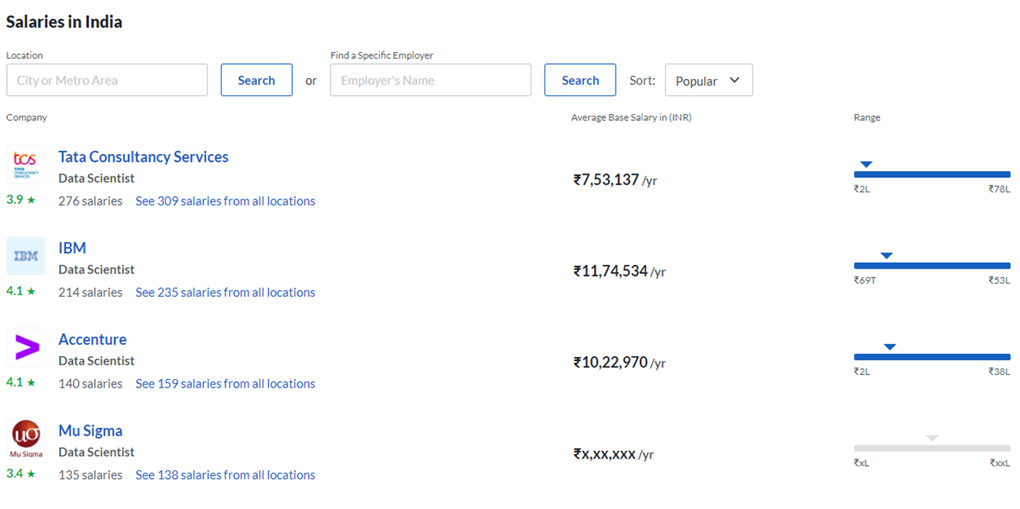 IT Manager
A skilled Information technology (IT) manager helps in inducing efficiency and innovation in a company by implementing modern technologies. It is one of the best-paying jobs in the world. Let's see its scope in detail.
Salary: On average, an IT manager earns ₹ 809,969 per year.
Industry: IT is one of the world's fastest expanding industries. Furthermore, India is believed to have the most market share in the field. In addition, it has the world's second-highest number of internet subscribers. Therefore, it is the safest industry to opt for.
Qualifications: You need a bachelor's degree in the following specialization, such as IT, Computer Science, Software Engineering, or Information Systems Management, to make a prosperous career in the field. Moreover, you can follow a master's if you want by opting for M.Sc in Computer Science and an Advanced Certificate in Cyber Security or similar courses.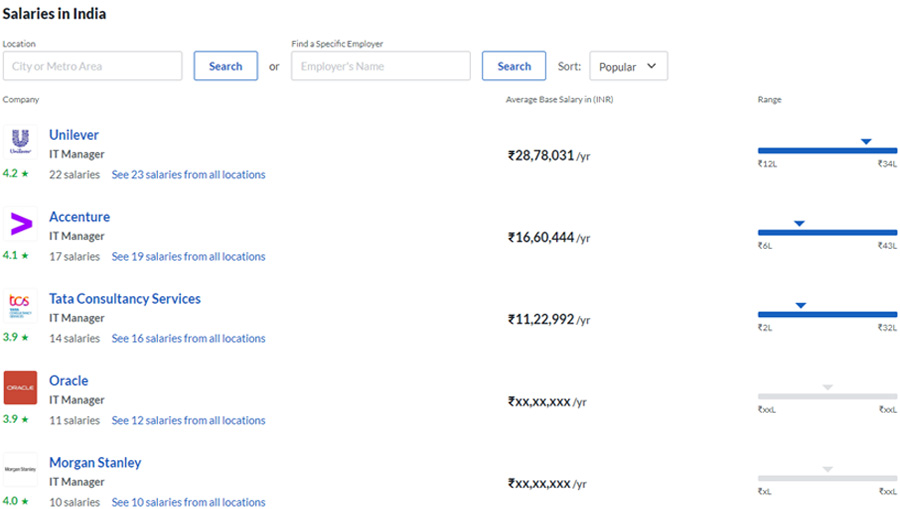 Emeritus India has some of the best IT-related courses, which can help you secure many of the highest-paid jobs in India and the world.