Technical Skills: How to Them Master in 2022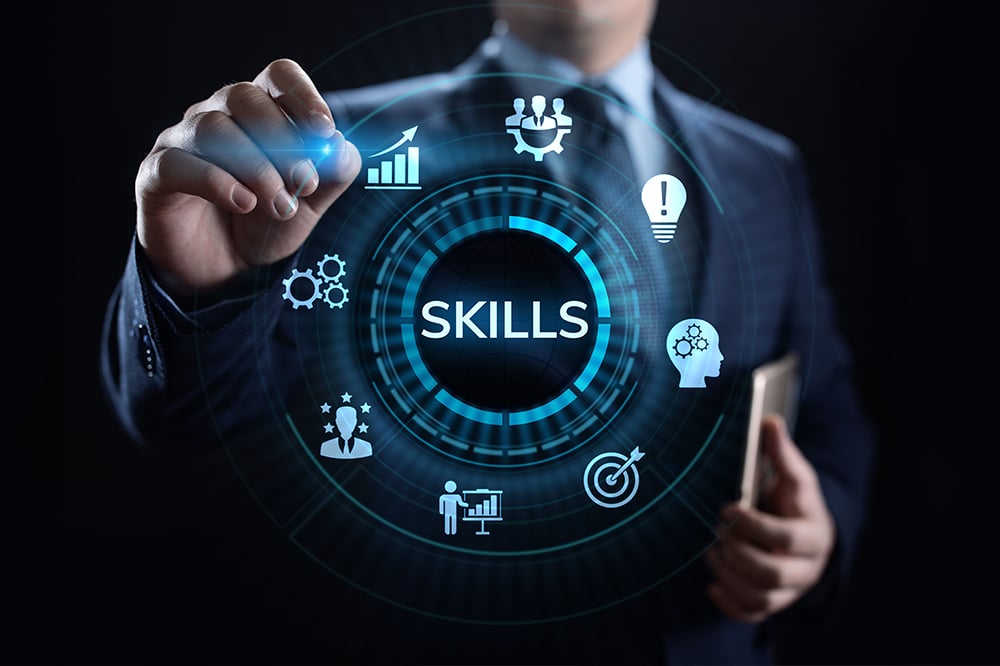 Technical skills are special skills needed to perform specific tasks with the help of specific tools and programs. You might not have noticed but you have been using these skills on a basic level when working on MS Office. But why are they more essential now?
The two years of the pandemic are behind us, every sector is in the race to bounce back and India is inching ahead towards becoming a digital-first nation. We are riding high on the wave of information and IT even as technology finds its way into every aspect of our lives. The job market has also changed as a result and technology has almost rewritten the rules of the game.
For those who wish to be a part of this high-tech, data-centric world, it is important to master a more evolved set of technical skills. But given the sheer number of technical skills, how do you go about choosing the right one? What are the technical skills you can consider? And how can you improve the technical skills you possess?
Let us now look at the top technical skills you need in 2022 to stay ahead in the professional domain. The article will also discuss technical skills examples and how to improve technical skills.
Define Technical Skills
Technical skills are hard skills that are acquired through training or education. They can help in accomplishing a given task. In today's technology-driven world, it is important for every individual to possess some kind of technical skill. Given how social media, cloud applications, and other devices are a part of our daily lives today, one cannot navigate in this high-tech environment without the knowledge of some technical skills.
Technical Skills Across Categories
This section will discuss some technical skills examples and qualifications required for IT jobs.
Data Analysis :
There is a huge amount of data being generated on a daily basis thanks to technology such as big data and the Internet of Things (IoT). This massive volume of data also requires skilled professionals who can help process, manage, store, and reduce it into useful, actionable datasets. In this regard, some technical skills required include analytics, database management, mining, modeling, and statistical analysis.
Programming and Coding :
There is an increased demand for applications and software to support end users who are making use of the internet and mobile computing. Such a huge demand requires professionals trained in programming and coding. Some skills include algorithms and data structures, AI, programming languages, software testing, etc.
Project Management :
Today, it is not just enough to lead a team or know how to organize work. It is also important to be aware of programmes, tracking apps, and scheduling software. Some skills in this domain include certifications in office suites, CRM apps, etc.
Social Media Expertise :
There is no dearth of social media platforms today, and practically all of us are engaged online in some way or the other. Companies use social media to engage with customers, launch marketing campaigns, and also maintain visibility. This is where skills like analytics, blogging, content management, and digital media become extremely important today. It is also a good idea to undertake some digital marketing certification courses online from reputed institutes.
Technical Writing :
While everyone can write, not everyone can write well. Technical writing is even more difficult. Therefore, technical writers must be up-to-date with relevant topics, research, and information, and be able to present it in an understandable form. Some examples of relevant skills in this domain include data research and gathering, grammar, knowledge of writing software such as Word, etc.
The above technical skills are in demand, especially in the IT sector. Acquiring them will help secure your career and your future. They will help you adapt to today's requirements and the foreseeable future.
Now let's take a look at how you can acquire them.
How can one improve technical skills?
Technical professionals must always seek to improve their skills. Some ways to do this include.
Doing your own research :
There are several tutorials online which can help you become a self-motivated learner. However, do note that studying on one's own requires a lot of self-discipline.
Find a mentor :
An experienced professional can help you learn faster.
On-the-job training :
Learning by doing has always been one of the best ways to get upskilled. After all, theory alone does not always work.
Take an online course :
There are many reputed institutions that can help you learn different skills online.
Emeritus India has partnered with renowned Indian universities to provide some of the best IT certification courses designed for working professionals. Our certification courses will equip you with advanced skills and expand your knowledge of understanding and operating different technologies.
Remember, while the technical skills listed in this article are in demand today, they might not be after a year. Hence, keep updating yourself and constantly look out for the next best skill for you.