What are the Benefits of Management Consulting Courses?
In 2011, a comprehensive industrial experiment was held in India to analyze how management consulting can help developing countries become rich. The details of the experiment were published in the Economic Times. A team of foreign management consultants offered free advice to small and medium-scale textile manufacturers in Maharashtra for months. They gave advice on business processes like factory operations, quality control, inventory management, sales, and human resources. 
The businesses that received professional advice from management consultants increased their output. Moreover, their productivity also rose by 11%, and profits went up to $230,000 a year. When the economists returned after eight years, they found that the company not just continued following the advice of the consultants, but they also instituted the same practices in other plans within the same organization. This is the kind of impact management consultants can have on businesses. 
If you are planning to build a career in management consulting, it's important to know that being a consultant means being a jack of all trades. A management consultant must be capable of effectively performing different tasks. Therefore, by enrolling in a management consulting course, an aspirant can increase their capability to perform varied tasks that would push organizations to achieve their yearly goals. 
What is the Importance of Leadership Management Consulting Courses?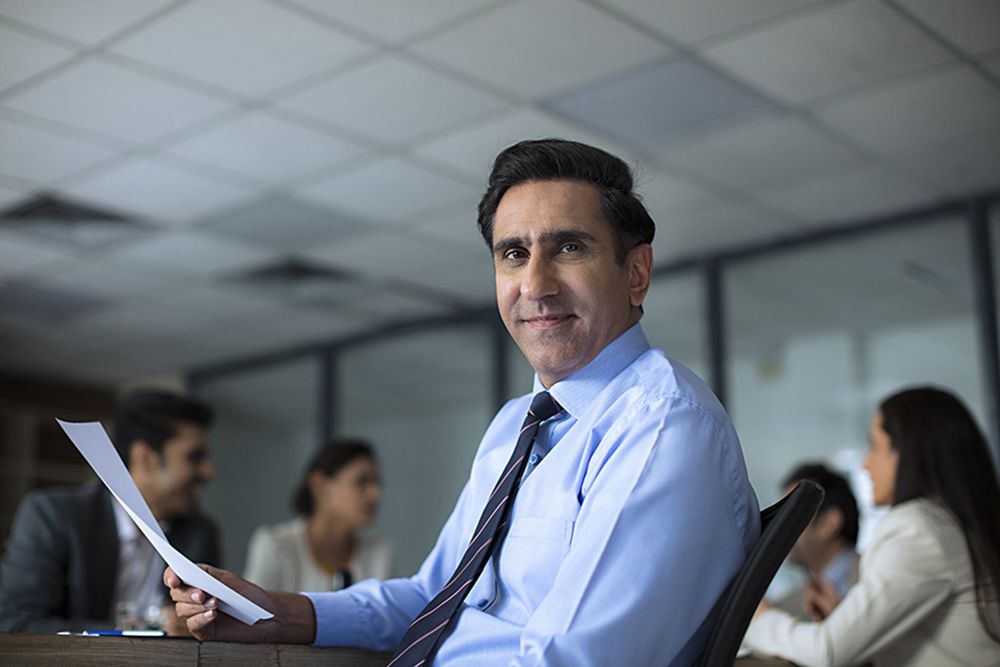 A recent study conducted by Training Industry Magazine analyzed the benefits and ROI of taking a leadership training program. The study evaluated leaders at different levels and came to the conclusion that taking a leadership management course increases their capability to provide greater value to their organization. 
However, to reap the benefits of a leadership management consulting course, an aspirant must continue developing their leadership training skills on the job. If one doesn't constantly update their skills, then these leadership management courses will not bring about significant changes. 
How Investing in Management Consulting Courses Help you Become a Successful Leader?
A successful leader is defined as an individual with the ability to influence, motivate, and enable others to contribute towards organizational and personal success. Enrolling in a management consulting course helps aspirants understand how to lead people and businesses. It helps develop excellent leadership, organizational, and problem-solving skills. 
Additionally, these courses educate aspirants about different leadership models and train them to extract value from the workforce. Moreover, these courses help aspiring leaders build stronger relationships with their staff and clients by empathizing with their problems and fixing them in the best way possible. 
ALSO READ: Leadership Theories For Every Manager In 2022
What is the Typical Return on Investment for Management Consulting Courses in India?
To accurately measure the ROI of a management consulting course, one needs to determine how much the course costs and how much salary one gets after completing the course. For instance, a management consultant with two to three years of work experience earns between ₹20,00,000 and ₹21,70,000 on average per year in India. Meanwhile, an experienced management consultant earns above ₹30,00,000 per year. 
By analyzing these factors, one can determine the ROI of a management consulting course in India. 
Note: All the salary figures are extracted from Ambition Box. 
How Can Management Consulting Education Improve Career Prospects
In an interview with Harvard Business Review, Kristina Kang, a senior change management consultant, recommended starting a consulting career with at least a bachelor's degree since it helps in increasing career prospects. Here's how management consulting courses increase one's career prospects.
A management consulting education helps aspirants increase their leadership competencies. It helps aspirants improve their communication and collaboration skills. It also enhances their problem-solving skills. 

Gain hands-on and industry-relevant experience. Additionally, aspirants will also have the opportunity to learn from industry experts. 

Build industry-focused employability skills with the help of management consulting education. 
How are Management Consulting Courses Different From Other Courses?
Here are some ways in which management consulting courses set themselves apart from other courses. 
1. Focuses on Developing Consulting Skills
The main focus of management consulting courses is to develop essential skills required for effective consulting engagements. The course curriculum includes subjects like strategic leadership, change management and leadership, digital analytics, and digital transformation to develop aspirants' consulting skills. 
2. Enhance Industry-Specific Knowledge
Management consulting courses equip aspirants with the skills and knowledge required to spot industry trends and explore challenges and best practices to offer valuable insights and tailored solutions to clients. 
3. Professional Development
Management courses focus on the professional development of learners, equipping them with the skills necessary to succeed in the consulting industry. 
4. Tailored Curriculum
Unlike general business or leadership courses, management consulting courses have a tailored curriculum. It is designed for aspiring management consultants or current consultants. The curriculum includes subjects like strategic leadership, change management, and analytics that address the unique challenges and demands of the consulting industry.
How Can an Emeritus Course Accelerate Your Leadership Journey
Emeritus' leadership courses help aspiring leaders improve their leadership quotient and understand the latest growth strategies by enhancing their knowledge in finance, business strategy, and digital transformation.