Scope of MTech in Artificial Intelligence (AI)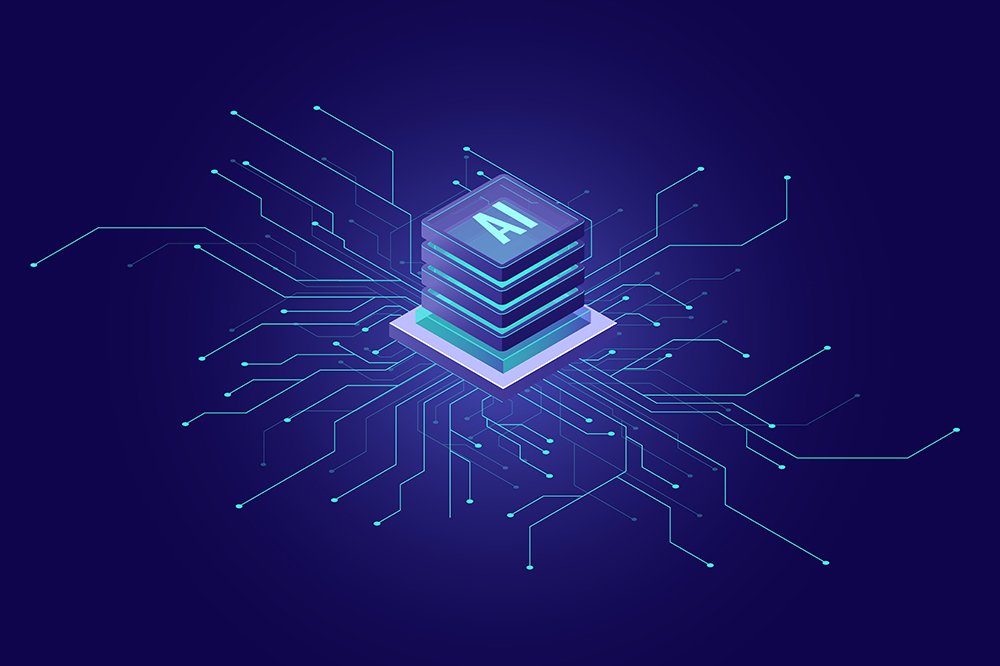 Artificial Intelligence has made it possible to unlock smartphones with a voice command, map a user's face, and switch on/off lights or other electronics with motion sensors or voice commands. However, there was a time when none of this existed.
The conversation around data science, artificial intelligence, and automation was limited to scientists, engineers, and researchers until computer scientists acquired advanced technology to conduct extensive research and produce products like phones, tablets, smartwatches, etc.
Besides changing the lives of laypeople, these modern technologies have changed the way many companies function. And the positive impact of such technologies is accelerating with each passing day.
A news report predicts that there will be countless projects that will require the help and expertise of professionals equipped with AI, ML, data science, and analytical skills. The report estimates that 45% of Indian companies will be using AI machines like chatbots to enhance customer interaction.
The increased demand for AI-powered products and applications will increase work opportunities for graduates having specialisation in AI and ML. Below, we explore the top three career opportunities for M.Tech in Artificial Intelligence graduates.

Top Three Artificial Intelligence Careers to Pursue After M.Tech
M.Tech in Artificial Intelligence equips candidates with advanced skills and knowledge about AI algorithms, programming languages, and machine learning best practices, among others. Once you complete your M.Tech in Artificial Intelligence, you can choose from a number of career options. The top three are:
Artificial Intelligence Research
Artificial Intelligence mimics and performs tasks similar to a human brain. AI-powered models need to be updated from time to time regarding new data, algorithms, and codes.
An AI professional with excellent research skills identifies, implements, and monitors new industry advancements and suggests ways to introduce them to AI-powered machines.
Therefore, there is a huge demand for AI graduates with good research skills.
Note: Research in AI is more than discovering ways to advance technology. It can be related to identifying ways to develop a faster machine or make changes in an algorithm to enhance user experience, among other things.
What are the roles and responsibilities of these AI professionals?
They are in charge of advancing data systems related to AI in an organisation
They oversee the development of new software and the potential it holds to uncover the possibility of an untapped field
They are responsible for overseeing the ethics and accountability that come with creating AI and ML tools and applications
They are responsible for implementing changes in existing software and tools to reach their potential
What are the career prospects for these AI research professionals?
Experts predict that the career prospects for artificial intelligence research professionals are positive. In India, an AI researcher's average annual salary is INR 8,60,667. (Source)
They (graduates) can apply for job positions like Research Scientists, AI Researchers, Machine Learning Engineers, etc.
Software Engineering
Data science and artificial intelligence are fields that rely heavily on software engineers to develop, identify, and monitor new advancements. Therefore, the demand for AI or ML engineers skilled in artificial intelligence, machine learning, and software engineering is increasing across industries.
What are the duties of a software engineering graduate?
Build AI models from scratch and help different departments in the organisation to implement them
Timely automation of common scientific methods like data analytics, science, etc., used across different departments
Perform statistical analysis to help organisations make informed business decisions
Develop and monitor AI development and infrastructure
What are the career prospects of a software engineering graduate?
Software engineers are an active part of an organisation's design and development department. And with more and more companies adopting AI and ML models, there's a wide scope for software engineers possessing AI and ML skills.
A software engineering graduate can take up job positions like AI Engineer, ML Engineer, Data Scientist, etc.
Natural Language Processing
Most AI and ML applications revolve around languages, from chatbots to predictive texting on smartphones. Therefore, AI applications require professionals well-versed in Natural Language Processing to replicate human speech in various formats. Precisely, NLP provides a common language for effective communication between humans and machines.
Aspirants with excellent knowledge of Natural Language Processing (NLP) perform an array of organisational roles and responsibilities.
They are responsible for developing complicated systems to ease communication between humans and machines. In addition to that, they are also responsible for updating the modern system to mimic the actions and activities of the human mind.
What are the career prospects for a Natural Language Processing graduate?
As the interaction between humans and machines has increased in the past few years, the need for a common language to ease communication is paramount.
So, the career prospects for natural language processing graduates are high, especially for professionals that possess in-demand skills and strive to hone their skills at frequent intervals.
User experience, data science, and data analytics are three other fields related to artificial intelligence that have positive career prospects.
User experience (UX) graduates create an ergonomic experience for users. They ensure that consumers are able to operate or use different functions of an application easily.
The increased use of AI in technology today has led to the growing need for trained and skilled UX specialists.
Meanwhile, data science and analytics are two branches of modern technology that help deal with data. With data at the heart of AI and machine learning functions, the scope for data scientists and analysts is wider than ever.
How to Establish a Career in AI?
With an increasing demand for AI-powered machines and applications, artificial intelligence has become a lucrative field in which to build your career. However, it is crucial to have the right knowledge base and skill set, inclusive of technical and soft skills to land a high-paying job in a reputed company.
Here are two ways to ensure you develop a fulfilling career in AI.
Honing Your Skills
According to Deloitte's '' report, 23% of companies experienced extreme skill gaps in 2020. The report further revealed that the skill gap is expected to widen in the forthcoming years.
As an artificial intelligence professional, you need to have a wide range of technical skills and knowledge about common AI and ML-specific tools and processes.
To bridge the skill gap, you can take up online or in-person artificial intelligence certification programmes. Emeritus India, in collaboration with globally renowned institutes, provides top-notch certification courses in data science and analytics, AI and ML.
These advanced certification courses in AI or ML will equip you with new skills and hone the existing ones, give you an opportunity to learn from industry leaders and get practical experiences to develop an exciting career full of opportunities.