Team Management – Meaning and Importance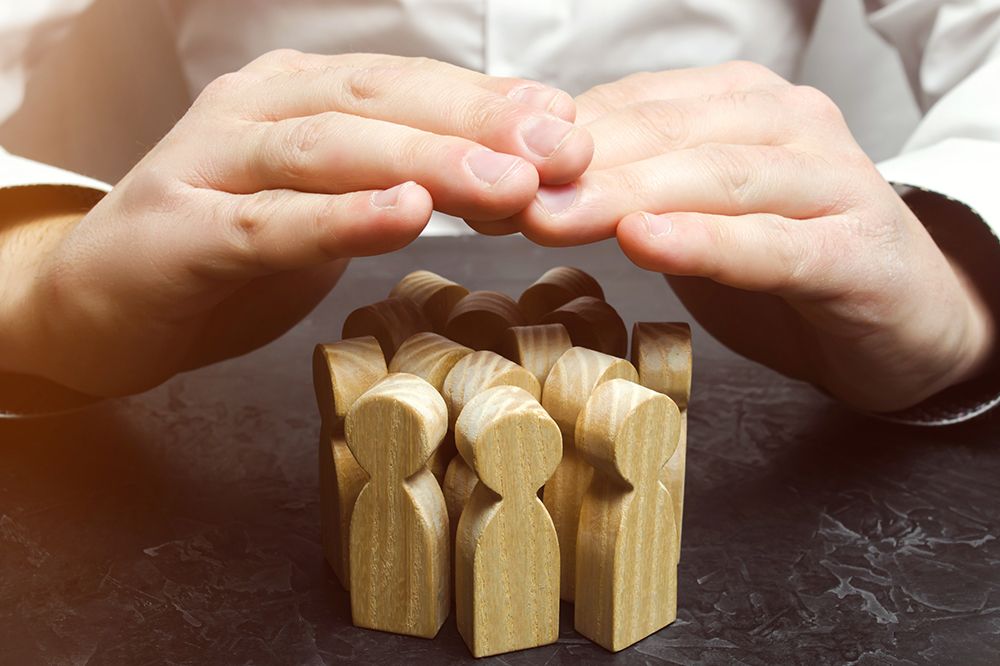 Team management is about being collaborative, productive, and efficient. In today's time, team management is mandatory for every organisation. It helps them to build an effective, thriving, and engaging team striving to achieve common goals and objectives. Leaders and managers ensure that employees work excellently as a team.
In this article, you'll learn:
What is team management?
What's the importance of team management in business?
What are the types of teams?
How to manage a team?
What is Team Management?
Team management refers to activities, strategies, and actions that bring a group of people together to work effectively towards a common goal.
Enhanced productivity and effectiveness are the main reason for working in a group.
Characteristics of Team Management
Everyone works towards a common goal
Everyone has a predefined role in the team, leading to lesser conflicts
Everyone has the platform the means to communicate openly with everyone
Team management vs Team leadership
Team management and team leadership are two sides of the same coin. Team management refers to forming teams to accomplish a common goal. On the other hand, team leadership uses different types of leadership styles and techniques to motivate teams to achieve their objectives.
Why is team management important?
Fosters thriving company culture
A company's culture is pivotal in shaping good leaders and employees. It also motivates them to work together to achieve a common goal.
Additionally, a pleasant company culture drives performance, delivers favourable outcomes, and helps employees to adapt quickly to market trends and competitors' strategies.
Enhances employee engagement
When working in a team, there is effective communication, constant motivation, and regular feedback from the team leader, which helps increase employee engagement.
Besides that, here are some factors that drive employee engagement:
Thriving company culture
Trust in peers and leaders
How leaders/companies value employees as an essential resource
All of this can be achieved through team management.
Enhances employee experience
When working in a team, you tap into the strengths of your peers and learn from their weaknesses or mistakes. This makes it a wholesome experience for employees to learn new things, reinvent themselves, and more.
Increases productivity
Team management drives productivity by getting employees to work better. Teamwork and clear communication between employees and leaders increase productivity and organisational objectivity.
Some other advantages of team management are:
Reduces staff turnover
Promotes teamwork
Promotes learning
What are the types of teams?
Functional teams
When members from the same department with different responsibilities or job roles form a team, they are referred to as functional teams. These teams follow the typical top-down management approach.
Cross-functional teams
Employees from different departments come together to perform a specified task. This type of team is referred to as a cross-functional team. This team is only formed when other groups need to work on the same project to deliver the desired result.
Virtual teams
When employees from different locations connect and interact with the help of modern technologies, it is called virtual teams.
Self-managed teams
A team that works without a manager is referred to as a self-managed team. When people of the same organisation, performing different duties and roles, come together to work as a unit, they are called self-managed teams. They might have different goals or objectives, but they work together as a team.
Operational teams
An operational team is formed to support other groups. The main aim of this type of team is to ensure that the business functions smoothly without any hiccups. Operations teams have clearly defined objectives and work towards achieving them constantly.
How to manage a team?
Here are the top effective ways to manage a team:
Facilitate meaningful connections within the team
Encourage professional development
Ask for feedback
Set clear goals and objectives
Foster team collaboration
FAQs
What is leadership?
Leadership is the ability of a company's team lead, or senior entities to set and achieve goals and objectives, outperform the competition, and push others to do their best.
Who manages and controls a team?
A business leader or manager ensures that the team works towards a common goal. They set clear goals, track progress, and measure team performance.
What skills are required for team management?
For effective team management, a leader requires a mix of technical and non-technical skills.
Here are the technical skills required by leaders:
Data analysis
Industry-specific knowledge
Product development
Marketing
Project Management Software
Knowledge about different business strategies
Here are the non-technical skills required by leaders:
Leadership skills
Decision-making skills
Organisation skills
Emotional intelligence
What are typical roles in team management?
Chief executive level positions like CEO, COO, CFO, etc.
Managers
Supervisors
Coordinators
Team lead
How to move into a team management role?
Build on your core management skills through real-life experiences, formal training programmes, online courses, or certifications. These courses will enhance your team management skills and help you become more competent at team handling.
Emeritus India offers online leadership courses in partnership with renowned universities like IIT, IIM, and ISB. These programmes equip you with advanced skills to develop competent business strategies to improve business growth and profitability.