5 Easy Tips to Build a Resume for Freshers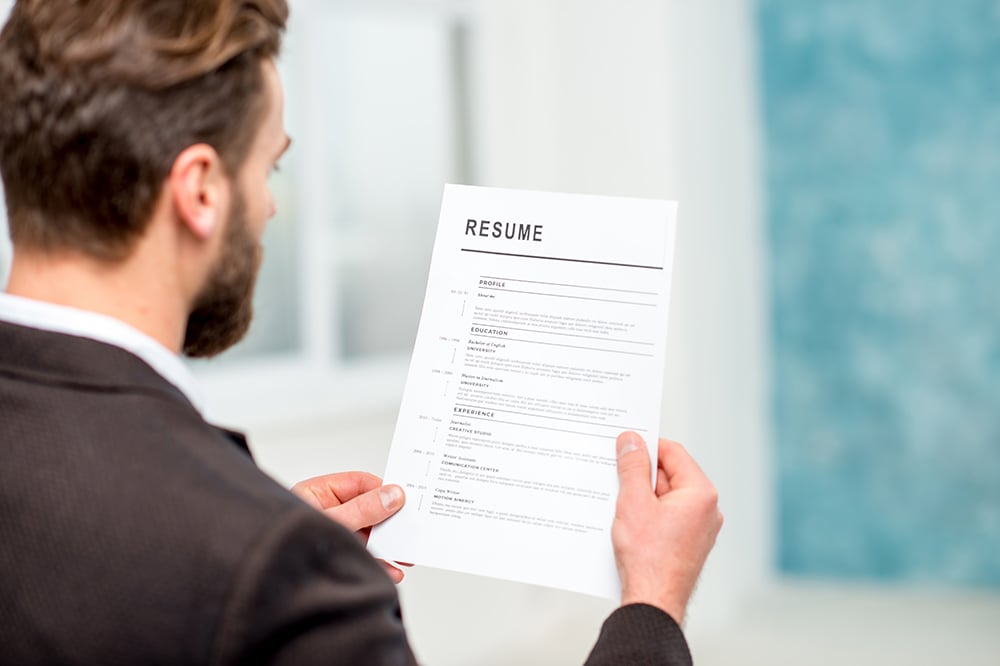 As many know, a resume, also referred to as a CV, summarises an individual's qualifications and achievements. It mentions their skills and career objectives, all of which are necessary for a job application.
A resume can make or break a person's prospects of getting their dream job. This is why it is essential to create a polished and professional resume for freshers since this is the first document about you that reaches an employer before they even meet you in person.
No matter if you are a good candidate or have great skill sets, creating the best resume to communicate your credentials to employers is important clearly. For this, you will need to know the right way to create a resume.
But can't you just use the CV of an experienced person and create one for a fresher? Ideally, one should not. The resume format for freshers won't be the same as for an experienced professional, and points like experience and skills will be different. You will need to know where to emphasize and where not to.
Here are 5 tips to build a resume for freshers.
Tips to Build a Resume for Freshers
Choose the Correct Resume Type
This is the very first step toward creating the best resume. You must know the kind you want. There are different resume formats such as instance, combination resume, chronological resume, and functional resume. Each of them has a specific purpose and can help showcase who you are accordingly.
This is the most widely used format. In this format, your most recent employment history is shown first.
This is a skill-based resume. It emphasises on your skills and not on your employment history. It is not a very widely used resume style.
Also called the hybrid CV, it is a combination of both the chronological and the functional resume. Here, you will first list your skills and qualifications, and then your employment history.
But which one should you go for as a fresher? The best resume format for freshers would be either chronological or the combination. Since you would not have enough experience as a fresher, you could highlight your skills, internships, volunteering, awards, etc.
Provide your complete contact details
It is very important that your resume contains all your contact details. This includes your name, email ID, phone number, and home address. It is also a good idea to include your LinkedIn profile address since many employers prefer conducting virtual interviews.
Use a short and engaging headline
A headline that is engaging and summarises your academic background, career aspirations, skills, and certifications is a must. It should be compelling and capture the attention of employers. This is one of the most ignored aspects of a resume by candidates but what they fail to understand is that this is what is noticed first.
Clearly list your skills and qualifications
One of the most important things to remember as a fresher is that you must provide a detailed overview of your skills and qualifications. For instance, you may have good communication skills, have studied specialised subjects, or have even undertaken an upskilling course.
Do your best to give a detailed overview of your skills and qualifications. If needed, create a tabulated list.
Showcase your other side
Yes, a resume is not just about your skills and qualifications. It should also equally highlight your extracurricular activities and interests. Showcase your hobbies, interests, and passions, and also give a list of the competitions that you have participated in. This will showcase you as a multi-talented person.
Sample Resume Format
Since you are a fresher, your resume should be a page long or less. Also, ensure it is clear and not too colourful and complex. Use business fonts like Calibri, Arial, or Helvetica. These are easy on the eyes, making them easier to read.
Here's a sample for you to use:
Name
Address
Email
Phone number
Any work links
Personal statement
Briefly describe who you are and what your goals are.
Skills like communication, listening, time management, and empathy, among others.
Abilities learned and improved via education and experience.
Education
Work experience
Hobbies and interests
Languages
Pro Tip: A neat, error-free resume with powerful headings, bullet points, and great content is essential for any person in their professional journey.
Get Certified with Emeritus
To ensure that you stand out from the crowd, one of the most important components to have in your resume is in-demand skills. Even if you do not possess any currently, you can undertake a certificate course in digital marketing or courses for IT online to upskill yourself and strengthen your resume.
Emeritus India, in collaboration with reputed institutes like IIM, IIT, and ISB provides a range of such courses online and in-person. Past participants of Emeritus work with renowned companies like IBM, Apple, Accenture, and Goldman Sachs.
Above anything, remember to be honest in your resume. It should not contain any fake information since it can get you blacklisted forever.
Last but not least, proofread your resume before submitting it to avoid any errors. There should be no grammatical errors and typos since they can leave a poor impression on you. You should also format the resume well.