What are the Major Trends for Big Data and AI Technologies?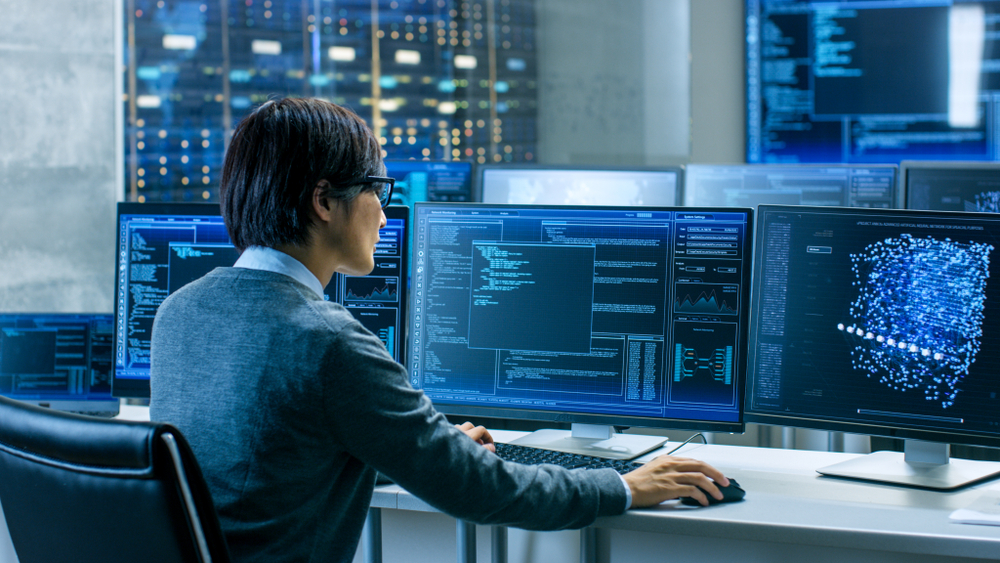 Have you ever wondered how your fitness device or your cell phone can track your footsteps, calories burn, etc. – I am sure all of you must know that these devices have sensors that track our movements and generate all these metrics but think about the amount of data they must be capturing, and thus a need for big data analytics tools is evident. With the advancement in our capabilities to generate more and more data with these sensors, specific trends are being seen in big data analysis/management.
It is predicted that the big data industry will be at least $247 billion by the end of 2022. Delivery Drones, Self-driving cars, human-like robots, and other eye-grabbing digital transformations we see around us wouldn't have been possible without "Data" – the oil of the fourth industrial revolution. With path-breaking innovations like the cloud, edge computing, Internet of Things (IoT) devices, and streaming, big data has become necessary for every organization or business to understand their customers better.
Now comes the gamechanger for analytics – Artificial Intelligence (AI). With huge chunks of data being ingested into the system by virtue of big data technologies, AI has indeed become a mandate for every flourishing business. For every Elon Musk with a Tesla car to sell or Jeff Bezos with a space trip on its card, there is an intricate well-structured Big Data operation and a brigade of well-learned data scientists who can crunch insights from these data and apply AI to solve complex business problems.
Let's look at a few emerging trends in these fields:
Increased Reliance on Cloud Storage: Traditional on-premises data storage no longer suffices for the terabytes and petabytes of data flowing into the organization; hence cloud and hybrid cloud solutions are increasingly being chosen for better scalability. Additionally, companies have also started implementing other cloud-based solutions, such as cloud-hosted data warehouses and data lakes.
More Ethical Customer Data Collection: One of the significant contributors to the increased volume of data has been consumer data or data that is constantly connected to consumers while they use tech services such as streaming devices, IoT devices, and social media. Data regulations like GDPR require organizations to handle this personal data with care and compliance. Companies now rely on software and best practices that emphasize ethical customer data collection.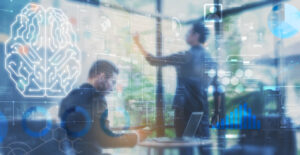 AI/ML-Powered Automation: One of the biggest big data trends is using big data analytics to power AI/ML automation. With the increase in big data input for AI/ML solutions, we only expect the predictive and real-time analytics possibilities to prosper more.
The augmented workforce: The fears about machines or robots replacing human workers and maybe even making some roles redundant have always prevailed. However, as companies are streamlining the data ingestion process and building an AI-literate culture within their teams, we will increasingly find ourselves working with or alongside machines that use smart and cognitive functionality to boost our abilities and skills.
AI in cybersecurity: The World Economic Forum identified cybercrime as potentially posing a more significant risk to society than terrorism this year. Analyzing network traffic and learning to recognize patterns that suggest malicious intentions, AI is indeed playing a pivotal role in keeping us safe from 21st-century crime.
With Industry 4.0 in its full swing, new technologies in Big Data Analytics are changing continuously. Therefore, businesses need to implement the right trends to stay ahead of their competitors. So, I hope these major trends in Big Data and AI technologies will help you understand where the tech world is moving!
~ Nishkam Shivam, Data scientist @ Bristlecone | Ex- Walmart | Ex- Accenture
The impact of artificial intelligence and neural networks on the retail industry alone is estimated to be worth between $400 and $800 billion. Stay industry relevant by enrolling in a data science course with Emeritus and gaining hands-on skills from renowned faculty at top Universities.