What is M.Tech in Artificial Intelligence (AI)?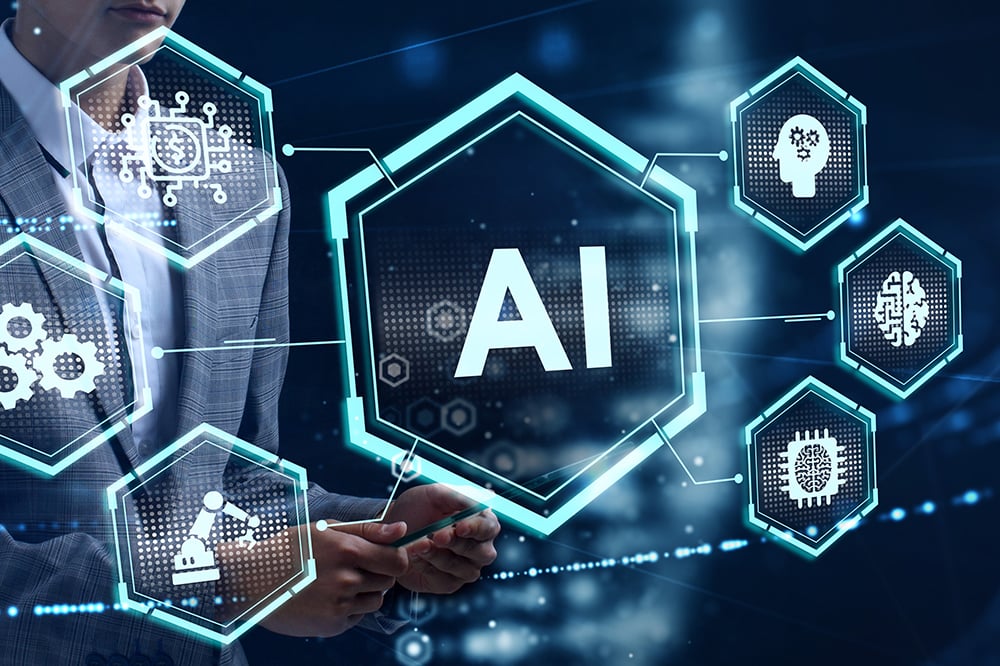 M.Tech in Artificial Intelligence (AI) is a postgraduate degree that makes educated engineers and experts well-versed with the knowledge to develop sophisticated and complex machines. It equips the students with the science and engineering behind developing computer machines that perform tasks similar to the human brain.
Due to the course's comprehensive learning module, it is one of the in-demand advanced courses in artificial intelligence. In this article, we will discuss everything about M.Tech in Artificial Intelligence, from what M.Tech in Artificial Intelligence is to the course's scope and more.
An Introduction to M.Tech in Artificial Intelligence
M.Tech in Artificial Intelligence or Master of Technology in AI is usually a two-year post-graduation course that equips aspirants with in-depth knowledge of data science and AI and related skills.
The dedicated and specialised training programme has a learning curriculum that provides a detailed view of modern technologies like deep learning, machine learning, and data analytics.
Here are some of the common subjects included in M.Tech in Artificial Intelligence course's curriculum:
SEMESTER I
SEMESTER II
●       Introduction to Robotics

●       Machine and Mechanics

●       Manufacturing System Simulation

●       Robot Programming

●       Robotics Control System

●       Machine Vision and Image Processing

SEMESTER III
SEMESTER IV
●       What are AI and Neural networks?

●       Robotic Simulation

●       System Modelling and Identification

●       Robot Economics

●       Manufacturing Systems Automation

●       Modern Material Handling Systems
Top Reasons For Pursuing M.Tech In Artificial Intelligence
It helps build a solid foundation in artificial intelligence, data science, and analytics.
It opens doors to exciting work opportunities. You can take up job positions like Robotics Engineer, Artificial Intelligence Engineer, Software Developer, etc.
It allows you to seek work in different fields. You can take up various job positions across industries like Artificial intelligence, robotics, data analytics, engineering, etc.
The salary package offered to an individual with a bachelor's degree and M.Tech in AI is between INR 5,00,000 to INR 20,00,000 per annum.
Future Scope of M.Tech in Artificial Intelligence
Artificial Intelligence (AI) is becoming an active part of many organisations. A recent McKinsey Global Institute report shows that 70% of companies will adopt AI by 2030. The rapid proliferation of AI is expected to generate demand for skilled and trained professionals across industries.
Therefore, the future for M.Tech graduates looks bright and full of exciting opportunities.
Job Roles You Can Take Up After Completing Your M.Tech In Artificial Intelligence
Software Engineer
is a trained individual who applies different software engineering principles to design, develop, maintain, test, and evaluate computer software. In addition to that, they are responsible for writing and testing different tests and algorithms.
Robotics Programmers
are skilled professionals who work closely with engineers to design, assemble, construct, test, and maintain robotics or different components.
Data Mining Analysts
are trained data science professionals who understand data thoroughly. They can translate unstructured data into organised data and identify patterns.
Machine Learning Engineers
are responsible for designing, building, and researching machine learning systems.
Artificial Intelligence Engineers
manage and develop artificial intelligence algorithms and predict future events. They are responsible for creating machines that perform functions like a human brain.
Why upskill after M.Tech In Artificial Intelligence?
M.Tech in Artificial intelligence is an advanced course that doubles your chances of getting work opportunities and competitive pay packages.
However, to remain relevant in the current business milieu, it is important that you upskill. It helps in increasing your competency and trains you to handle complex situations judiciously. Moreover, it equips you with advanced skills and knowledge about the evolving market, preparing you to tackle difficult situations.
Emeritus India is the perfect place for students looking to upskill. We have a range of certification courses in data science, analytics, artificial intelligence, machine learning, and deep learning offered in association with renowned Indian and International universities.
FAQs
What are the eligibility criteria for M.Tech in Artificial Intelligence?
Students who wish to apply for M.Tech in Artificial Intelligence must have a BE/B. Tech degree in Computer Science, Artificial Intelligence, or a similar field from a recognised university with an aggregate score of 50% or more.
If you are applying for Executive M.Tech in AI programmes, you need to have a minimum of two years of experience in a relevant industry.
How much can I earn after completing my M.Tech in AI?
An entry-level graduate can earn anything between INR annually. However, the salary figures are relative and change based on organisation, job profile, location, responsibilities/duties and most importantly, experience
What is the admission process for Executive M.Tech in AI?
Emeritus India offers Executive M.Tech in Artificial Intelligence in collaboration with the Indian Institute of Management Patna (IIT Patna). The admission process is as follows:
Fill up the admission form, and submit the required document.
Then, submit the application form and pay the course fees.
Record a video interview and submit it along with the form.
If you are shortlisted, you will receive a call from the university. You can pay the fees and block your seat.
What are the best career options after completing M.Tech in AI?
You can take up job positions like AI engineer, Researcher, Research Scientist, Machine Learning Engineer, Data Scientist, etc. You can take advanced courses like PhD in Artificial Intelligence, MPhil in Artificial Intelligence, or certification or diploma courses to increase your chances of getting higher pay packages than others.
How challenging is the M.Tech Artificial Intelligence course?
If you are interested in learning about artificial intelligence in-depth, pursuing M.Tech in Artificial Intelligence would be an easy and insightful journey for you. Its comprehensive modules make it easy to interpret and understand complex AI mechanisms and algorithms.