What is the Role of Digital Marketing? Why is Digital Marketing Important?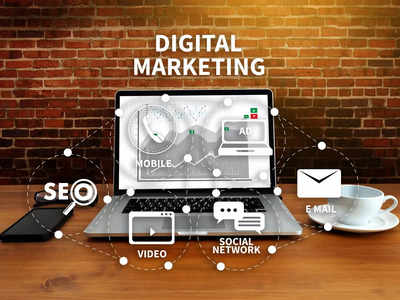 The adoption of the internet worldwide has played a critical role in the rise of digital marketing. According to Statista, about 4.6 billion or 60% of the world is connected to the internet.
Among continents, Asia leads with more than 2.3 billion people connected to the internet. Northern Europe recorded an impressive 97% internet penetration with 730mn internet users. While countries like China, India and the USA are the top three countries in terms of internet users with 850mn, 560mn and 300mn internet users respectively. Marketers go where people are, and these numbers clearly denote that people are spending a lot of time on the internet. Let's also look at some of the top activities on the internet.
With the internet taking centre stage and influencing many aspects of our lives, it is no surprise that digital marketing plays a crucial role in businesses around the world. Digital is also the only marketing medium to grow despite a raging pandemic worldwide and helps companies to reach their target audiences in the comfort of their homes. From an Indian standpoint, time spent on digital channels grew by 45%. The ad revenues of Google and Facebook grew 21% and 41%, respectively, the only mediums to show positive growth between FY20 and FY 21. ( Source Exhchange4Media). This indicates the rising might of online networks over traditional media companies.
Clearly, digital has proven to deliver a positive impact for marketers, and while there are many use cases for digital mediums, I'll call out three areas where digital creates a significant impact:
Measurement:
The Advertising legend David Ogilvy mentioned that "Half the Money I Spend on Advertising is Wasted, and the Trouble is I Don't Know Which Half!". This statement was applicable in a world ruled by traditional mediums such as Television, Newspapers, and Radio; however, in the digital marketing era, brands and businesses control their marketing budgets in real-time and are in total control of how their money is being spent. If measurement solutions are correctly implemented, more than 85% of digital marketing budgets can be measured effectively towards a business outcome, thereby invalidating the quote by David Ogilvy!
Today, digital marketing mediums provide data and analytics about campaign performance in real-time, which can be optimized regularly and proactively, unlike traditional mediums where it becomes difficult to control marketing budgets on the go. Marketers are now more confident of their budgets are being spent on the right audiences!
Personalization: 
People spending more time on the internet mediums like search, social, gaming apps, and chat leave behind a trail of data that brands and businesses use to create personalized communication with relevant audiences. Many people also trust brands with their personal information and consent to receive information on products and services that suit their tastes. In fact, they expect brands to understand their last interaction and take the conversation forward appropriately. E.g., suppose you are on a travel portal researching European destinations and happen to share your email address and contact number for more information. In that case, progressive digital brands will likely share information about European cities via email and WhatsApp chats.
Here are some quick statistics on the subject:
Based on a study by Accenture, consumers are more likely to buy from a retailer that recognizes them by their name, recommends options based on past purchases, and understands their purchase behaviour
According to Salesforce, a leading CRM service provider, promotional emailers, when personalized, have a 29% higher unique open rate and a 41% higher unique click rate!
Digital marketing levels the playing field: 
Digital Marketing levels the playing field for businesses across the spectrum. Activities like content marketing, search engine optimization, and social networks ensure that good content is noticed and is not necessarily dependent on large companies pushing monies behind their content.
Algorithms of leading digital mediums reward quality content by showing them first, irrespective of the company's size. More importantly, brands can also leverage the long tail effect, where their products aren't confined to the people in their locality but can go global due to the nature of the advertising technology of the platforms. Moreover, these businesses need not have massive budgets; they can start promoting worldwide with limited budgets too!
To conclude, gone are the days when marketers thought twice about the efficacy of digital mediums. People are shopping and learning in new ways compared to a few years ago, marketers either adapt to the new order or face extinction.
~ Soham Bhagnari, Digital Marketing Practitioner
Digital marketing as a domain needs no introduction. Statistics state that 93% of all online interactions start with a search engine. This should be proof enough that you need to keep yourself up-to-date in this domain so your business doesn't get left behind. Emeritus offers a range of digital marketing courses that will help you stay ahead of everyone else. Take a pick from digital marketing programmes from top-rated universities that teach you relevant curriculum with hands-on learning via real-world case studies.