What Does a Financier Job Entail? Top 10 Skills Required for it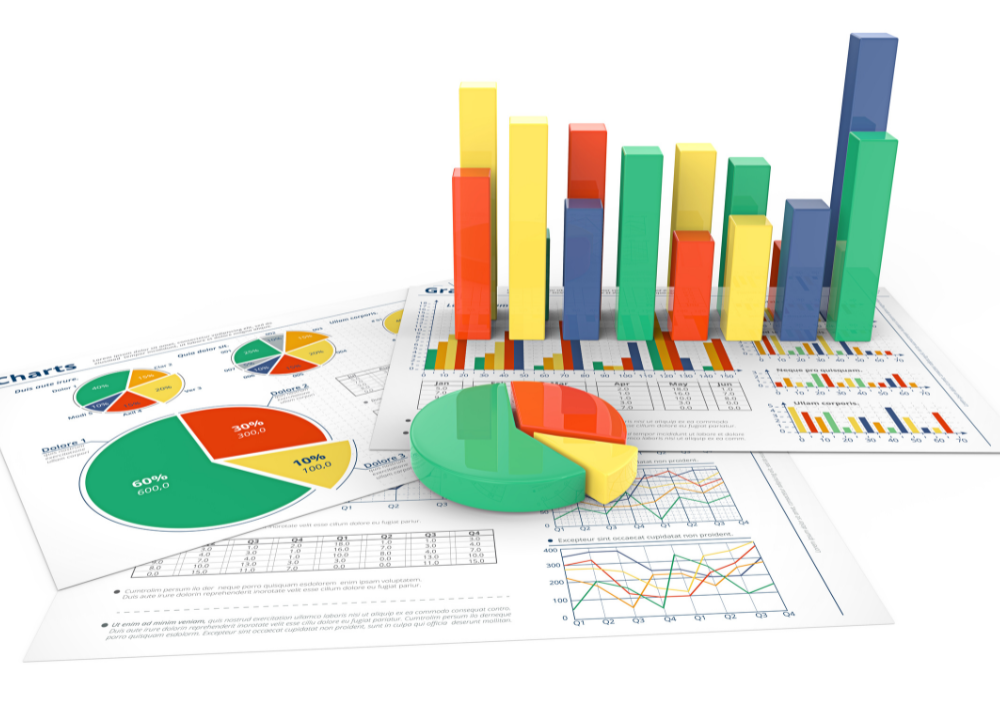 The managed investments industry in India is transforming at an unprecedented speed. According to a 2022 CRISIL report, financial savings in India jumped from a total value of ₹63 lakh crore in March 2017 to ₹135 lakh crore in 2022, signaling a huge shift in financialization. The country is experiencing a surge in investments in financial assets such as gold and real estate.  This increases the significance of a financier job role—especially with increasing investors leveraging capital market instruments such as Alternative Investment Funds (AIFs) and Portfolio Management Services (PMS). Without a doubt, they will need a financier's expertise to manage their funds. Let's understand who is a financier and what encompasses the financier job requirements and skills.
In this blog, we will learn about the following:
What Does a Financier Do?
What are the Key Skills Required to Excel in a Financier Job Role?
How Does a Career in Finance Differ From Becoming a Financier?
What are the Typical Educational Qualifications for a Financier?
What Does a Financier Do?
Financiers are finance wizards who manage the finances and investments of companies, government organizations, or individuals on a large scale. As financial experts, financiers analyze the current financial position of an organization, its business requirements and financial goals, and assess relevant investment opportunities.
The financier career path includes specific roles such as investment banker, portfolio manager, hedge fund manager, financial analyst, venture capitalist, and private equity specialist. The common factor among all these jobs is that they manage and invest money on a massive scale on behalf of large organizations.
The following are the key financier job responsibilities:
Conducting market research and shortlisting the best equity investment options for the portfolio. It also involves defining risk and return profiles.
Using financial models to find out the valuation of the organization and assist in raising funds.
Ensuring diversification in the portfolio to manage market risk and get maximum returns.
Regularly monitoring the performance of the portfolio and making  plans to exit underperforming assets.
Ensure compliance as per the rules and regulations mandated by the Securities and Exchange Board of India (SEBI), and other applicable laws
Help clients find startups for investment and make the initial outreach
Conduct due diligence on behalf of the client for a deal and negotiate the deal terms
Build investor relations by providing updates on fund performance and addressing their concerns
Prepare and communicate reports related to the performance of assets to various stakeholders
Leverage advanced tools and infrastructure for data analysis, risk management, and other activities
ALSO READ: What is Financial Management? Its Nature, Scope and Significance
What are the Key Skills Required to Excel in a Financier Job Role?
One of the most important financier job requirements is expertise in efficient management and allocation of funds to boost capital. In addition to this, you'll require the following financier skills:
1. Financial Management and Analysis
This skill involves analyzing the past and current performance of an organization. Moreover, it helps understand the strengths and weaknesses of a company and allows financiers to make informed investment decisions accordingly.
2. Quantitative Aptitude
A financier job requires doing complex mathematical calculations to assess the value of assets, calculate risks and returns, and evaluate various financial metrics. It requires quantitative aptitude skills to make correct calculations.
3. Compliance and Regulatory Knowledge
Another crucial financier job skill is compliance and regulatory know-how. Since financiers manage funds, they need to ensure compliance with securities law and other applicable laws to structure legally compliant investment strategies.
4. Financial Modeling
This skill involves using statistical models to determine an organization's or assets' valuation. It is beneficial in making investment decisions.
5. Risk Management
Portfolio management requires expert knowledge of risk management to assess the risks and returns of various investment decisions.
6. Investment Skills
This is one of the most crucial skills for a financier job. They should be aware of investment strategies such as asset allocation, diversification, growth investing, and value investing to ensure capital growth.
7. Data Analysis
Another equally important skill for someone in a financier job involves analyzing financial data and finding valuable insights to make informed investing decisions.
8. Equity Market Research
One of the core financier job responsibilities is investing and managing an organization's funds. However, this cannot be possible without finding the right opportunities to invest. Hence, the ability to perform equity market research is essential to find the best investing opportunities as per the organization's requirements.
9. Financial Valuation
This financier job skill requires advanced knowledge of financial valuation models and techniques. Since financiers have to assess the value of various assets, investment opportunities, and the entire business, it is necessary for them to know about financial valuation.
10. Business Acumen
Lastly, business acumen is one of the non-negotiable financier job skills. It is imperative for financiers to have a deep understanding of the business landscape and the latest industry trends to make data-driven financial decisions that are beneficial for the overall business.
ALSO READ: Unlock the Future Scope and Importance of Financial Management In 2023
How Does a Career in Finance Differ From Becoming a Financier?
The financier career path comes under the purview of finance. However, the two differ in the following ways:
1. Scope
Finance as a career has a broad scope. You can explore multiple roles, such as budget analyst, accountant, financial planner, and financial adviser. Conversely, a financier job is a more specialized role focusing only on managing an organization's funds. It is a more influential role that involves structuring complex financial deals.
2. Responsibilities
The core responsibilities of finance professionals involve analyzing data, reconciling, providing financial advice, optimizing cash flow, and preparing financial reports to help organizations make data-driven decisions. However, a financier job has more specific responsibilities such as capital allocation, deal structuring, and fund management.
3. Experience
Finance roles, such as junior financial analyst, advisor, or accountant, require little to no prior experience. However, financier job requirements include experience in managing complex financial transactions or managing portfolios.
ALSO READ: What is Financial Performance Analysis and its Concepts?
What are the Typical Educational Qualifications for a Financier?
Since a financier job requires advanced knowledge of finance concepts and skills, professionals are required to have a master's degree in finance, business administration, or economics. Furthermore, the financier qualifications that most organizations prefer while hiring for a financier job are knowledge of wealth management, managing funds, and investment management.
In conclusion, Emeritus' online finance courses can help you understand the best financier qualifications and acquire the necessary skills, thus making you proficient in carrying out your financier job responsibilities. Explore Emeritus' online finance courses and build a worthwhile financier career path today.
By Sneha Chugh
Write to us at content@emeritus.org