Scope of Data Analytics in the Future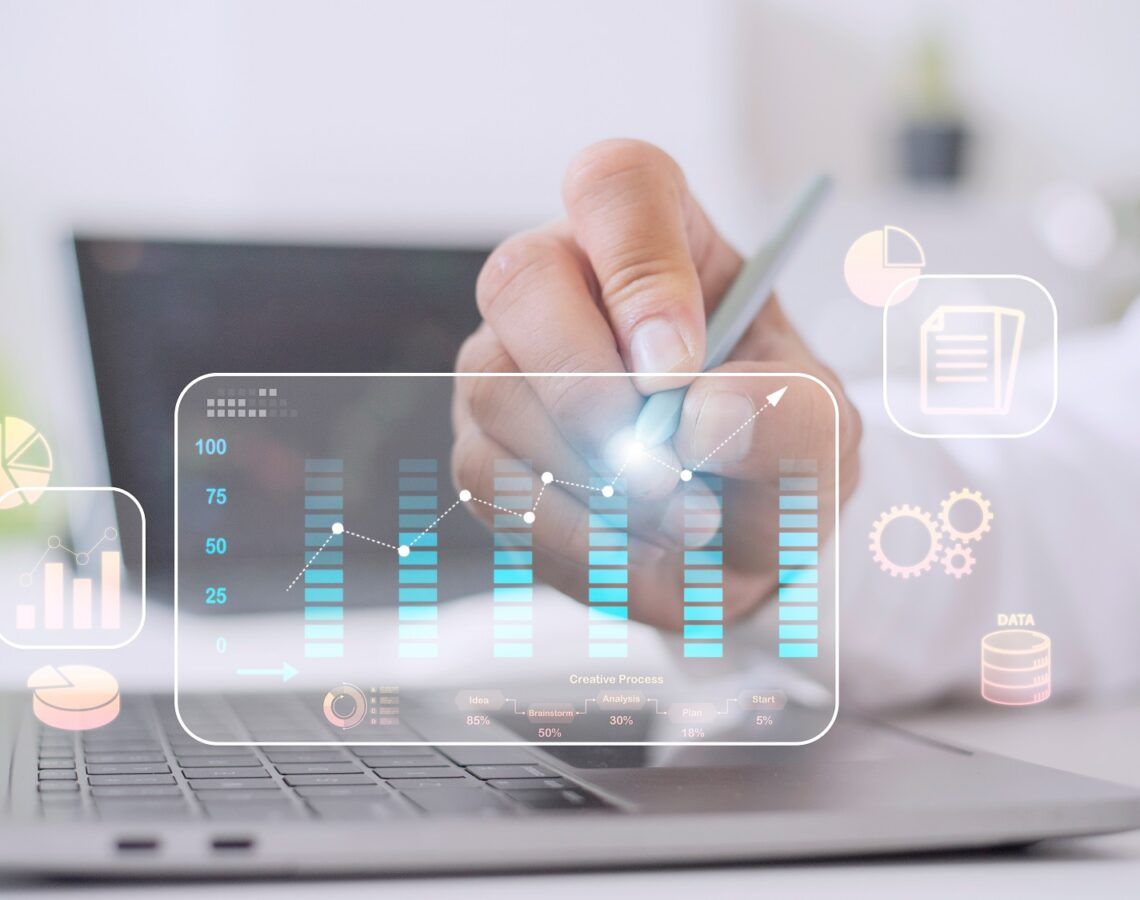 India has experienced unmatched growth in data analytics in the past few years. This is mainly because of the exponential rise of internet users. According to the World Bank, penetration of the internet doubled from 20% to 41% in 2018-19.
It is also expected that 900 million users will be added by 2025. This growth is supporting the data analytics industry with a great increase in the amount of data collected, which can be used to tap into several different sectors in the market.
There has already been a 26.5% year-on-year growth in the data analytics industry in 2021. The market value has reached US$ 45.4 billion. This is why data analytics courses are a great path to go down right now.
Data Analytics and its Importance
Data Analytics helps government organizations and companies in collecting data and identifying patterns in that data. These extensive insights into the data help organizations in decision-making that is based on the data, therefore automating the process. Data Analytics Courses are transforming businesses and reducing the time and cost invested in making quick decisions.
Companies have experienced a significant impact because of the data analytics industry, especially in their day-to-day businesses. Data analytics courses online have allowed industries to automate several aspects of their businesses.
Data is the new oil, and so government organizations and companies are focusing on it to make better products and deliver higher-quality services. Indian companies have been estimated to send 2 billion US Dollars in the financial year of 2021, recording an 11.5% growth.
Benefits of Data Analytics
There are several benefits that the data analytics industry and the data analytics courses online offer, as they help government organizations and industrial companies in collecting data and providing efficient services and products. Some of these benefits are:
1. Data Aggregation and Analysis
Data analytics can help in collecting big data and solving major issues that government organizations face. For example, the government has decided that it will partner with many IT firms to reduce power loss issues. So, India will make use of smart meters to collect big data and analyse the issues in the power industry to come up with actionable solutions.
2. Discovering Untapped Markets and Their Potential
India has several large untapped sectors that data analytics and data analytics courses with placements can help in identifying, analysing, and tapping into. For example, BharatPe, an Indian fintech company, identified an opportunity between small and medium-sized enterprises. The company financed these SMEs with the help of data analytics as it estimated their creditworthiness and released loans worth Rs 3,000 crore with a repayment rate of 96%.
3. Efficient Distribution of Resources
Data analytics and data collection can help government organizations along with other major companies distribute their resources efficiently. Several companies have made use of data analytics for allocating and monitoring their resources.
4. Increase in Efficiency
Data analytics and data analytics courses with placements can help organizations in boosting efficiency. For example, the government created the Cowin platform to efficiently allocate vaccines in several vaccination centres. This helped in preventing crowding at these centres during the pandemic. This is an excellent example of big data and how it is helping improve efficiency.
Sectors of Data Analytics
The data analytics sector is greatly beneficial for the growth of a sector economically, and it is used in several different sectors. The Analytics India magazine reports that the non-It sectors in India have witnessed the great potential for engineers with data analytics certification.
The newly discovered approach of AI and data analytics has led to the development of several innovative answers to different problems in numerous non-IT sectors. This, in turn, has led to the launch of many new business models for organizations.
The major sectors that are included under data analytics and data analytics boot camp are as follows:
1. IT Sector
The major share (43%) of the data analytics industry in the market is in the IT industry. A few of the IT giants in India are Accenture, Tata Consultancy Services, Cognizant, Infosys, Capgemini, and Wipro.
The tech demand in this sector and the gross employee addition, is set to rise in the second half of the financial year 2022. Additionally, India has also noticed great innovation in many industries through the IT sector.
2. Financial Services, Banking, and Insurance Sectors
This is the second-largest sector, as it has a market share of 13.9%. It has observed several companies engaging in data analytics. India's fintech market is the third largest in the world. Several players, such as PhonePe, Paytm, Policybazaar, and MobiKwik, have made use of data analytics and AI to grow their businesses.
3. E-Commerce and Retail
In 2020, the e-commerce sector was at an estimated US$ 50 billion. The e-commerce business is responsible for driving 1.2 million transactions every day, according to NASSCOM. By 2023, this sector is expected to pass the US and become the 2nd largest retail market. These sectors own a 5.9% share in this industry and have used data analytics to predict trends, provide better customer service, and streamline their warehouse operations.
India has been heavily investing in big data to level up its efficiency since the year 2014. Big data is helping the government improve the living conditions of its citizens. The government has also taken many steps to create big platforms for big data that will make the acquisition and manipulation of large amounts of data.
The Bottom Line
Data analytics and data analytics bootcamp is a huge industry and is predicted to keep growing. It is expected to touch US$11.87 billion by 2026 as it keeps growing at a steady pace. This industry will disrupt the market, causing a great shift in it and bringing several job opportunities with it. Emeritus India offers various data analytics programmes from leading global schools and universities.