Best Analytics Platform, Features, Benefits, and Usage 2022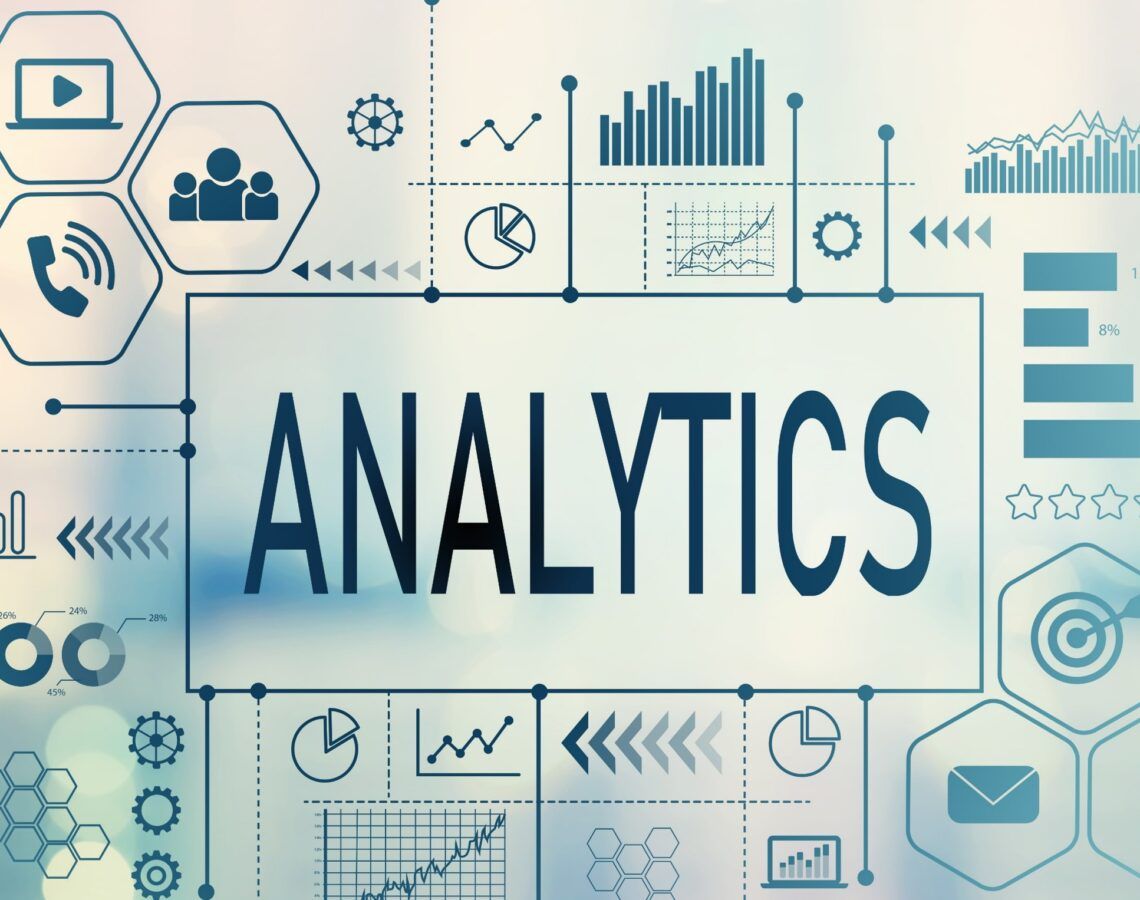 An analytics platform serves as a unified solution to address user demands. This is particularly beneficial for data-driven companies with inadequate relational database management systems. In such systems, the best analytics platform will provide contextual analysed data from the stored information. An analytics platform can integrate different tools to develop analytics systems together with the following:
An engine for execution
A database management system to store and manage data
Data mining techniques, mechanisms, and processes to obtain and prepare data that are not stored
Analytics solutions can be offered in the form of a software-only application. It can also be provided as a cloud-based SaaS to organisations needing contextual information. You can come across multiple analytics platforms according to your specific needs. Let's discuss the top analytics platforms to serve your different analytical needs.
Google Analytics for Traffic Analytics
Google Analytics is known to offer in-depth insights into the online performance of a business or website. Starting to use Google Analytics is extremely easy and in most cases, you will be able to evaluate the key metrics straightaway. But the analytics platform will also offer you the number of complexities you want.
As you spend more time on it, you will be able to explore more benefits of the analytics platform. With more relevant channel data, you will get more opportunities for optimisation and new ideas. Google Analytics also seamlessly integrates with other Google services, including Google-based marketing services.
Benefits of Google Analytics
Google Analytics enables you to track every online traffic source. Tracking where the traffic on your website comes from is crucial for you to run a business. You can start gathering traffic data instantly when you install Google Analytics while starting a new website.
Google Analytics offers ideas about how users, visitors, and customers use your website. Behavioural data will help you significantly enhance the outcomes of your online business.
Google Analytics enables you to track online to offline campaigns. Businesses must understand how offline marketing campaigns convert to online websites or stores.
Google Analytics supports the customisation of dashboards, reports, and alerts to fit multiple company needs. The customisation also offers a glance at the data you might need during different situations.
HotJar for Behavioural Analytics
HotJar offers behaviour analytics and feedback data to allow you to understand and empathise with customers. The product experience insights tool has features like Session Recordings, Heatmaps, a Feedback widget, and Surveys. HotJar complements extremely well with the data and insights obtained from traditional web and product analytics tools.
The industry-leading tool combines customer feedback, user behaviour analysis, and product experience insights. The combination will help you connect the dots between what's happening on your website and the reason behind them. If you are responsible for managing a website that you need to improve constantly, HotJar is the perfect analytics platform for you.
Benefits of HotJar
HotJar offers distinct visual data points about what's going on on your website. When you use HotJar, you will be placed at the ground level with your customers to familiarise yourself with why they are acting in a peculiar way. It is the best way to understand whether your users are interacting with the most important elements on your page.
HotJar provides a detailed picture of the user experience with feedback. Gaining visual insight into product and user experience with proper context is crucial. HotJar collects user feedback that explains their behaviour.
HotJar offers insights for everyone to understand. You won't need a specialised degree in data science to understand the insights offered by HotJar. Marketers. UX researchers, product designers, product managers, and every other professional can easily understand the insights offered by HotJar.
HotJar is valuable for teams of different sizes. Whether you are a startup with a small budget or a global enterprise, HotJar will come to your aid. The analytics platform integrates multiple robust product experience insight tools together to offer the solution you need. Moreover, the basic version of HotJar is free for life.
MixPanel for Product Analytics
MixPanel can be deployed for the web as well as mobile applications. The analytics platform follows an unconventional approach by measuring and reviewing the actions taken by individuals entering a user's system or application. The primary aim of MixPanel is to enable organisations, irrespective of their size, to evaluate and monitor their customer behaviour.
Even when a business has a limited budget and timeline, MixPanel will be beneficial for it. The analytics platform runs on mobile analytics that enables users to draft emails instead of making SQL commands in the app data. The platform allows users to achieve their desired answers without having to possess technical knowledge and experience.
The query visualisation tool makes the process of email generation simple. Using the analytics platform, users can dive deep into data and acquire more knowledge about how customers would consistently invite friends. The Mixpanel funnel goes beyond simply revealing the number of customers potentially available.
It ensures that users can determine which customers have followed up on their purchases. They also get to know which customers have quit in the middle and at what point customers have stopped following up on their purchases. Therefore, the retention reports are also about how much value customers give to the applications of the users.
Users are able to take action according to what they have learnt from the reports. They can also send out alerts to consumers using their mobile devices. MixPanel is an outstanding tool for businesses willing to understand beyond their present customer base.
Benefits of MixPanel
The reliable analytics of MixPanel is presented in an easy-to-understand manner for non-technical users. Whether it's an Android, iOS, or web-based app, users are able to easily measure actions with whatever information they have access to.
The simple interface enables users to unearth the way people react to their app. The analytics platform shows a closer view of people using the app and how users can improve their product.
MixPanel is not known for recording or assessing page views and clicks. Instead, businesses use it to track events, generate sales funnels, and discover the latest trends.
MixPanel is more targeted than all other analytics platforms. The platform collects various insights that can help users improve products according to the actions taken by customers.
Wrapping up
By using analytics platforms, businesses are empowering customers, fostering innovation, and enabling data-driven decisions across teams. Analytics platforms are also useful for reducing time in preparing and organising data. It ensures that businesses are allowing users to unearth reliable insights by themselves.
For targeted professional training in this regard, you can always seek assistance from experts. Well-developed and professionally curated courses at Emeritus India will surely help in this regard.