What is Executive MBA? How Does it Help Leaders and Managers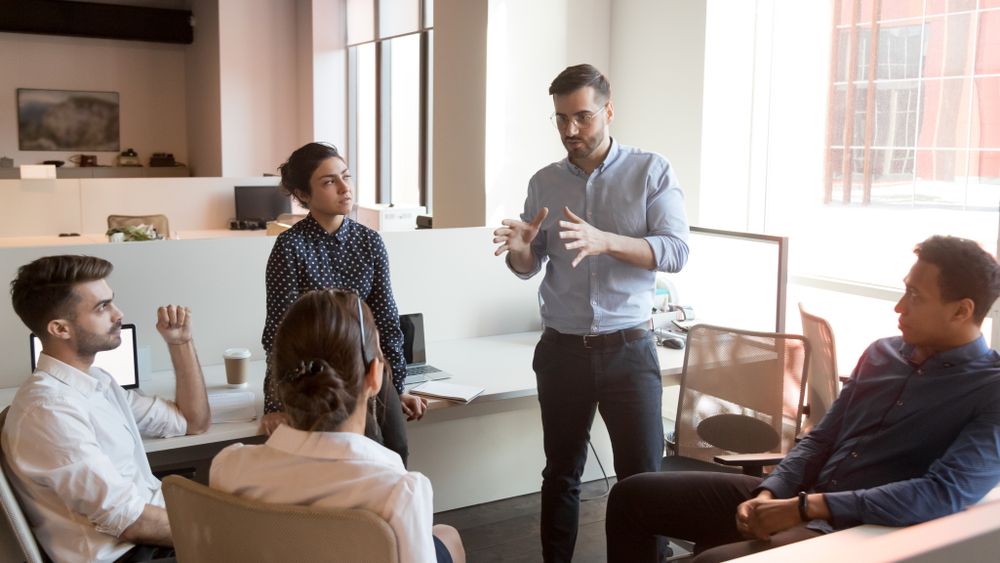 Let's start at the beginning—what differentiates an Executive MBA (EMBA) from a regular MBA? Both appear to be the same, but the core difference lies in who the target audience is. Unlike the typical full-time MBA programs younger professionals opt for, an EMBA is a postgraduate-level management program for senior professionals. It offers senior corporate executives and managers a flexible opportunity to earn an important degree even as they continue working. They can therefore pursue the degree without taking a break from their job, making it an ideal option for those who wish to explore novel business practices and learn advanced business administration. The EMBA curriculum includes strategic business skills and advanced business knowledge in marketing, human resource, international business, and microfinance. What is executive MBA and how can it benefit your career? Let's find out.
Why Study Executive MBA (EMBA)?
Now that you know what is executive MBA, let's understand its benefits. To begin with, executive MBA courses have become immensely popular in the last few years. This is primarily due to rapidly changing trends in the workforce, the emergence of new technologies, and increased competition. The need to learn relevant skills and gain an edge is thus at an all-time high. EMBA is key for senior professionals to acquire new skills and business insights. Other benefits include:
Learning
An EMBA is a comprehensive course specializing in HR, marketing, business management, etc. Learners gain skills and relevant insights, thus helping them achieve greater expertise in their respective fields. Thus, they become eligible for senior-level, well-paying managerial roles. EMBA facilitates securing new job opportunities or getting promoted in the current organization.
Leadership
Executive MBA courses teach professionals leadership skills such as strategic decision-making, problem-solving, and analytical skills. This can help cultivate the leaders of tomorrow and offer senior professionals an opportunity to fast-track their career growth.
ALSO READ: What is Leadership: Definition, Meaning, and Importance
Networking 
One of the most significant benefits of EMBA courses is the chance to expand your network. Professionals can connect with fellow learners, gain new insights, seek guidance, and receive job recommendations.
Who Should Study Executive MBA (EMBA)?
Along with the "what is executive MBA," question comes the question of who exactly it is best suited for. EMBA programs are ideal for working professionals, generally in senior roles, who wish to transition to leadership positions or upgrade their careers. EMBAs can be pursued by:
Professionals who want to become entrepreneurs and learn business management, analytics, and other essential skills

Corporate managers experiencing stagnant growth

Professionals with 5+ years of experience who wish to become better team leaders and want to enhance their strategic leadership and planning skills
ALSO READ: What is Business Management? How to be a Good Business Manager
What is the Right Time to Study Executive MBA (EMBA)?
Deciding the right career path and swiftly moving up the corporate ladder can sometimes be challenging to gauge. The rule of thumb for making the decision to pursue an EMBA is when you feel that your career has stagnated and you find yourself in a rut professionally and skill-wise. Moreover, the right time to study an EMBA program is when you have four to five years of professional experience and want to take on managerial roles. However, considering the increasing skill gap in the market and the high demand for skilled and experienced professionals, it is best to pursue an EMBA as early as possible.
Types of Executive MBA Courses
EMBA courses can be classified into these three main categories:
Full-Time EMBA
As the name suggests, this is a full-time course to be studied on campus. Professionals can seek a few months' breaks from their jobs to attend a full-time EMBA program.
EMBA Online
Online, remote, or distance EMBAs are short-term courses provided by educational institutions and edtech platforms. Therefore, EMBA online programs offer live and prerecorded classes and online study material.
Weekend EMBA 
These courses are conducted either online or in physical classrooms. Furthermore, learners have to attend live classes only on weekends. Generally speaking, weekend executive MBA courses are for senior-level professionals with a tight schedule.
What's the Difference Between an Executive MBA and a Regular MBA? 
Let's understand what is executive MBA better by analyzing the key differences between executive MBA and regular MBA below: 
Criteria 
Executive MBA 
Regular MBA

Curriculum 

EMBA's core skill-based curriculum teaches leaders and managers essential technical and interpersonal skills. The curriculum primarily aims at teaching essential business management skills to professionals so that they can climb the corporate ladder.

EMBA curricula are often designed for flexible and self-paced learning so that working professionals can balance their course and work.

A regular MBA's learning curriculum offers holistic skill development to people who may not necessarily have prior work experience. The curriculum focuses on teaching fundamental concepts to establish a strong base. Once the theoretical concepts are cleared, the course moves on to teaching skills.

Eligibility Criteria 

The key eligibility criteria of an EMBA program is a minimum work experience of three to four years as the course teaches advanced business skills. Many institutions conduct interviews to assess the professional experience of candidates.

The eligibility criteria for regular MBA programs include a minimum of 50% marks in higher and senior secondary school. In addition, professionals must also clear entrance exams (e.g., CAT, GMAT, CET) to qualify for the course. However, every institute may have its own additional criteria as well.

Best Suited for

EMBA is for professionals wanting to transition into managerial positions and take on challenging roles and opportunities. Professionals who want to start their entrepreneurial journey can learn skills from EMBA courses.

This course best suits fresh graduates who want to expand their career options. Professionals who want to switch careers can also choose a regular MBA.
Is an Executive MBA Better Than a Regular MBA?
Both executive MBAs and regular MBAs have their own set of challenges and benefits. Hence, deciding between an executive and a regular MBA can be difficult. Generally, a regular MBA is preferred by fresh graduates or young professionals. EMBAs, on the other hand, are popular among established professionals. 
Furthermore, your professional goal should be the key determining factor of what is executive MBA's benefit to you. Executive MBA is suitable for professionals looking to upskill. EMBA allows professionals to learn while they focus on their jobs simultaneously. Nevertheless, a regular MBA program will likely be more beneficial if you want to switch to business management, consulting, or marketing from another domain. 
Preparing a list of outcomes you gain from EMBA and regular MBA programs is best to ensure that the program is helping you achieve your professional and personal goals.
Executive MBA Course Details: Eligibility and Admission Details
Until a few years ago, full-time or part-time executive MBA candidates were selected only through a common national entrance test such as Common Management Admission Test (CMAT), Common Admission Test (CAT), and Common Entrance Test (CET). 
However, many universities and edtech platforms now offer remote or distance EMBA courses. The eligibility criteria are also slightly less restrictive, enabling the maximum number of professionals to experience and pursue skill development. 
Let's see what an executive MBA program's eligibility criteria in India are:
A minimum of 50% marks at the higher and senior secondary levels (10th/12th standards)

A minimum of 50% marks in graduation (B.Sc/BBA/B.Com or any other equivalent course)

Two years of minimum work experience to join an executive MBA program
In addition to the entrance tests, there are other assessment criteria for professionals. Many colleges require candidates to submit essays, personal statements, or Statements of Purpose (SOP). Professionals are further required to submit resumes that demonstrate their work experience. Additionally, many educational institutions add a group discussion stage to shortlist candidates for an EMBA. Personal interviews are also very common to grant admission to EMBA programs.
Executive MBA Specialization
What is an executive MBA program worth if it can't provide holistic business management training by offering specialization in particular fields? The core executive MBA specialization areas include HR, finance, and sales and marketing. In addition, many EMBA courses offer specializations in other domains such as business analytics, leadership and strategy, operations and supply chain, and digital marketing. A few other executive MBA specializations are international business, IT, retail, entrepreneurship, health care, and hospital management.
By Sneha Chugh