What is an MBA in Human Resources and Why is it so Lucrative?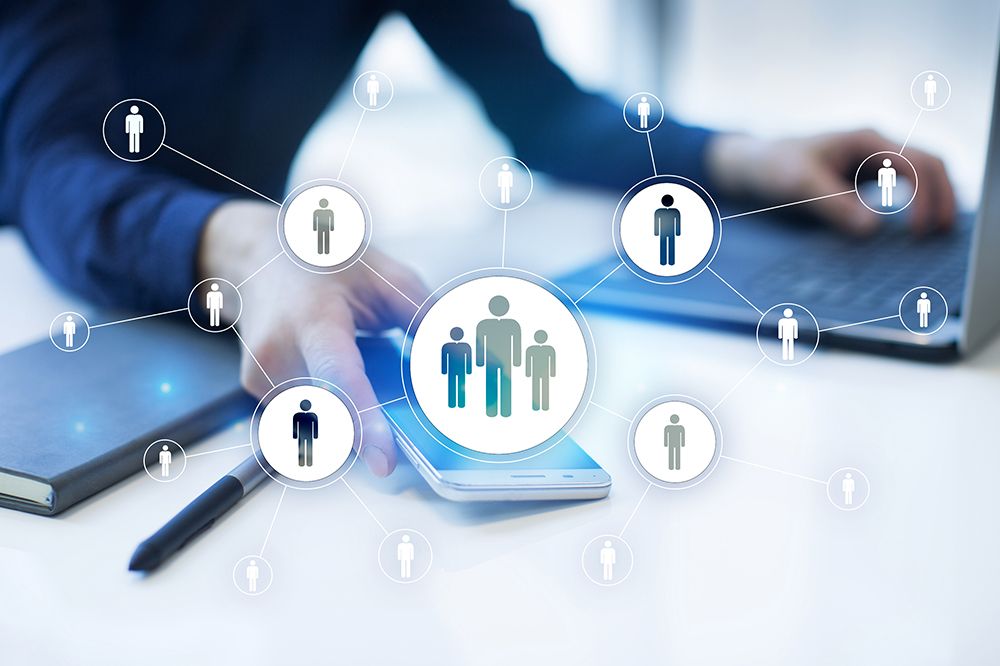 In a competitive business landscape where finding the right people for the right job has become imperative, Human Resource Management (HRM) plays a pivotal role in organizations. As businesses become more complex and competitive, the need for HR professionals who can effectively manage a workforce is becoming increasingly important. If you are interested in a career in HR and have a genuine passion for working with people, an MBA in HR is an excellent way to get started. 
In this guide, we take a closer look at MBA in HR programs, exploring their benefits and why you should pursue this degree. We also delve into the exciting career opportunities it can lead to. Read along to learn how an MBA in HR can propel you toward unparalleled success.
What is an MBA?
A Master of Business Administration (MBA) provides learners with the skills and knowledge necessary to succeed in managerial and leadership roles. MBA programs typically cover various topics, including finance, marketing, operations, strategy, human resources, and leadership. An MBA program aims to equip students with a comprehensive understanding of business principles, practices, and skills to succeed in the business world.
What is Human Resource Management?
Human Resource Management (HRM) is a strategic and cohesive approach to managing the people within an organization. It is integral to the success of businesses across industries. HRM encompasses various practices such as recruitment, training and development, performance management, employee relations, and compensation. Through HRM, organizations can create a positive work environment, attract and retain top talent, and align their human capital with their strategic vision.    
What is an MBA in Human Resources?
An MBA in Human Resources is a two-year specialized degree program. It gives learners the necessary business fundamentals to manage organizations' human resources. The MBA in HR program equips learners with expertise in company culture, recruitment, talent management, performance management, and communication. Thus, equipped with the required skills, MBA in HR graduates have the potential to change, for the better significantly, the organizations they work for.     
Why Pursue MBA in HR?
Here are five key reasons to pursue an MBA in HR: 
1. Developing Management Skills
An MBA in HR can equip you with comprehensive management skills for effectively leading and guiding a workforce. The program can teach you to align HR strategies with corporate objectives and help you make informed decisions. Furthermore, you learn to implement innovative solutions to improve organizational performance. Additionally, by honing your management skills, you will become a valuable asset to any company, capable of driving growth and maximizing the potential of its human capital. 
2. Enhancing Communication Skills 
Effective communication lies at the heart of successful HR management. An MBA in HR, therefore, can help refine communication skills, both written and verbal. The coursework teaches learners to articulate ideas, influence others, resolve conflicts, and build trust and rapport with employees. 
3. Becoming an Effective Leader
HR professionals are pivotal in leading and motivating employees while fostering a positive work culture. An MBA can help learners acquire the necessary skills to become effective leaders who inspire and motivate teams. Additionally, it can enhance other important leadership skills, such as strategic thinking, communication, problem-solving, and decision-making. 
4. Diverse Job Opportunities 
HR professionals are in high demand across various organizations and sectors, such as health care, technology, and finance. Therefore, an MBA in HR can provide the skills and knowledge needed to pursue diverse job roles, such as HR manager, talent acquisition specialist, compensation and benefits analyst, training and development manager, and HR consultant. Additionally, with an MBA in HR, finding a career that aligns with one's interests and goals is possible. 
5. Career Growth and Job Stability 
Human resources management offers exceptional opportunities for career growth and advancement. With this degree, HR professionals can acquire the credentials to enhance career opportunities and pave the way to high-profile roles. Furthermore, MBA graduates in HR typically earn higher salaries than those with a Bachelor's Degree in HR. Additionally, the program provides a skill set that is always in demand. Thus, the degree can offer greater job security and the opportunity to contribute to the success of the organizations you work for.
ALSO READ:  10 Key Steps You Should Follow When Applying for an MBA Course 
What are the Benefits of an MBA in HR?
Increased opportunities for personal and professional growth.

Enhanced job marketability, positioning you as a highly sought-after candidate for HR leadership positions across diverse industries.

Developing skills to lead and drive organizational change initiatives, fostering innovation, and cultivating a positive work culture.

Cultivation of a strategic mindset, enabling the alignment of HR initiatives with overall organizational goals and contributing to long-term success.

Access to valuable industry resources, networks, and connections, offering opportunities for collaboration, mentorship, and ongoing learning.

A strong understanding of HR-related legal and ethical issues, ensuring compliance and ethical decision-making in HR practices.

Comprehensive knowledge of various HR functions, such as talent acquisition, compensation and benefits, training and development, and employee relations.

Opportunity to establish an HR consulting firm or venture into entrepreneurship within the HR domain. 

Specialized knowledge and skills for a career in international HR and the ability to navigate the complexities of a global work environment effectively.

Cultivation of a lifelong learning mindset encourages you to stay current with emerging HR trends and consistently enhances knowledge and skills.   
Roles in Human Resources
Here are some key roles in human resources, along with their average annual salaries in India, as reported by Ambition Box:
1. Human Resource: Generalists 
Human resource generalists handle various HR activities, such as recruitment, hiring, onboarding, training, performance management, and employee relations.
Salary: ₹3,50,000
2. HR Manager: Talent Acquisition 
Talent acquisition managers specialize in identifying and recruiting top talent for their organization.
Salary: ₹11,00,000
3. HR Manager: Training 
Training managers are dedicated to designing and delivering training programs that enhance employee skills and knowledge.
Salary: ₹6,00,000
4. HR Manager: Compliance 
Compliance managers ensure the organization adheres to all relevant HR regulations and legal requirements.
Salary: ₹6,30,000
HR Manager: Relations 
Employee relations managers manage and nurture positive relationships between the organization and its employees.
Salary: ₹3,80,000
5. HR Manager: Compensation
Compensation managers are responsible for developing and administering an organization's compensation programs, such as salary structures, incentives, and benefits.
Salary: ₹21,50,000

ALSO READ: A Detailed Guide on the Top 5 Types of MBA Programs in India for Career Growth 
Is an MBA in HR Worth the Investment?  
Remember that pursuing an MBA in HR depends on one's personal and professional goals. If your objectives include increasing your earning potential, advancing your career, and expanding your professional network, an MBA in HR can be a worthwhile investment. However, despite its benefits, be sure that your educational choices are aligned with your interests and long-term goals. Therefore, if you are passionate about HR and are willing to commit the time and hard work required for the program, an MBA in HR can be an excellent opportunity.
In conclusion, pursuing an MBA in HR can be a significant step toward building a successful career in human resource management. Whether you have a passion for HR or seek to advance your current career, an MBA in HR equips you with the necessary skills and knowledge to excel in this dynamic field. 
By Krati Joshi