What is MBA in HR (Human Resource)?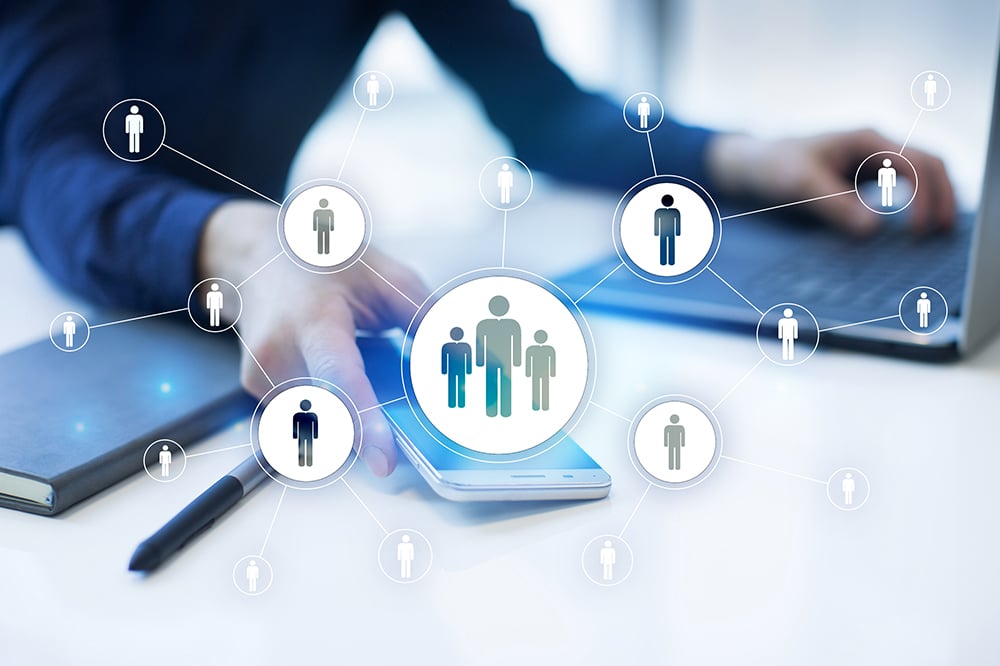 The human resource team is responsible for hiring, training, and managing compensation and employee relations. They are also involved in strategic decision-making.
If you're passionate about developing your skills as an HR, an MBA in human resources could be the right program for you. It will help you excel in your career in human resources.
Before we get into understanding what is MBA in human resources is, let's take a quick look at these two.
What is an MBA?
MBA (Master of Business Administration) is a program that enables graduates to learn general business management functions better.
What is Human Resource Management?
Human Resource Management (HRM) is the approach to recruiting, deploying and managing a company's employees.
Now, moving on to understanding what MBA in HR is, what are the benefits of pursuing an MBA in HR and the available roles.
What is an MBA in Human Resources?
An MBA in HR or human resource management is a business degree with a particular focus on human resources. It is a two-year post-graduate program that focuses on recruitment, legal issues management, and strategic human resource management (SHRM) and provides training and guidance in managing the workforce of an organisation.
The dual-focused degree curriculum will teach you the business fundamentals like management, finance, accounting, etc., along with human resources elements like people management, employee engagement, legal issues, etc.
Why Pursue MBA in HR?
A prospective students survey conducted by the Graduate Management Admission Council (GMAC) in 2019 states that from various job perspectives around 7% of candidates go for the human resources profile. And, when it comes to a full-time MBA, around 49% of students opt for addressing people as their career goal.
One of the reasons for these stats is that human resource management is a fairly stable sector as almost any organisation needs an HR team to recruit, train and manage their employees. An MBA in HR will improve your chances of stability as its curriculum will train you in people management for a wider organisation, which further helps maximise the potential assets (i.e., people) of a company.
Also, an MBA in HR is quite helpful to step into a senior role in the HR department as the program gives an in-depth understanding of administration functions, decision-making capabilities, and familiarity with industry trends.
What are the Benefits of an MBA in HR?
Some prominent advantages of an MBA in the human resource are:
An MBA in human resource management enables you to improve a company's performance by providing employees with the right opportunity to progress.
The program equips you with the management skills to handle industry pressure, manage the workplace, and find solutions to create a human-centred employee experience. This further improves your interpersonal and communication skills.
Companies desire HR professionals with MBA in HR to build a strong management board and human resources staff to work closely with the employees. Thus, increasing employment opportunities.
Working in the HR team would require you to handle and motivate employees by building trust and resolving issues. The MBA program will assist in developing the required leadership qualities for effective management.
Pursuing an MBA in human resources will embark you a deep understanding of the company and its culture.
Roles in Human Resources
Any business, from small to mid-level corporations to huge multinational corporations, has a human resource team. An HR professional with MBA has a wide scope in various management roles. Some of them are:
Human Resource- Generalists
are responsible for analysing candidates' resumes, selecting documents, and organising recruitment.
HR Manager – Talent Acquisition
manages and supervises recruitment procedures and strategies.
HR Manager – Training
is responsible for arranging training solutions for employees in an organisation to improve their productivity.
HR Manager – Compliance
is responsible for addressing compliance and statutory issues. They also ensure an organisation sticks to set legal standards and policies.
HR Manager -Relations
are responsible for handling employees' complaints and grievances and responding to them with the appropriate solution.
HR Manager -Compensation
is responsible for looking after a company's financial components like the employees' salary and bonuses.
Some of the top recruiters of MBA in HR graduates include ICICI, HDFC, Infosys, KPMG, Cognizant, Capgemini, Tata, Amazon, Deloitte, Aditya Birla Group, L&T, Accenture, etc.
Additionally, MBA in HR professionals is also hired by government sector organisations like SBI, Bharat Electronics Limited, Ministry of Human Resource Development, Indian Institute of Corporate Affairs, etc. for their employee management.
Alternative Courses for MBA in HR
An MBA in HR offers excellent career options as it lifts you with the diverse employee engagement skills necessary to handle the human resource functions of organisations.
But we understand that certain circumstances can withhold you from doing an MBA. That doesn't mean your upskilling should stop!
You can gain insight into employee relations and develop a deep understanding of policies and practices in HR management with leadership and management courses. Emeritus India, in collaboration with well-known universities, offers a range of human resource management courses.