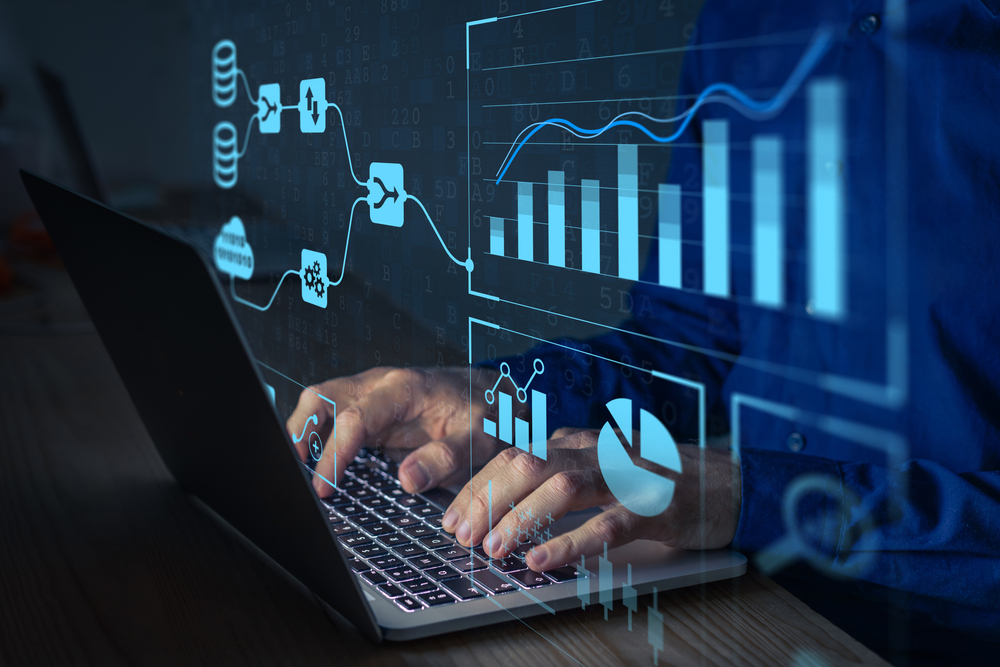 The cyber-world, or cyberspace, refers to the internet world. It offers us the benefits of instant communication, services such as business transactions, banking, and shopping, and also helps us run our utilities such as power, telecommunications, and transportation. Additionally, the elements of the cyber world have taken over almost all of modern-day living, working, and leisure. Therefore, it is vital to safeguard the technical underpinnings and operational efficiencies of the cyber world and take every measure to protect it from various types of cyber threats and attacks by deploying an effective cyber security infrastructure.
Cybersecurity is the discipline that deals with defending the cyber world. It protects our devices and networks from illegal interference by hackers, spammers, and cybercriminals. Let's move to the next section to – understand what cybersecurity is and how it works.
How Does Cybersecurity Work?
Cybersecurity is usually a set of collective methods, technologies, and processes that help protect the confidentiality and integrity of our computer systems, networks, and the data stored within them. It is designed to provide multiple layers of protection across the IT infrastructure that businesses use.
The best defence against potential cyberattacks is the deployment of unified systems designed to work efficiently and seamlessly. Encompassing business units, employees, processes, and technology, robust cybersecurity systems will be able to monitor, detect, analyze, and address potential vulnerabilities and insecurities in the system before they can be exploited by hackers or malicious software. Most cybersecurity measures are designed to defend us from several types of cybersecurity threats. We have curated a few of them.

Some Common Types of Cyber Security Threats
Trojans
 Trojans deceive users into thinking they're opening a harmless file. Instead, it establishes a backdoor entry for malware that can destroy a system or collect unauthorized information.
Botnets
Botnets involve large-scale activities conducted by remotely controlled malware-infected devices. It usually consists of a string of computers under the control of one coordinating cybercriminal.
Phishing
Phishing is a threat where hackers use false information, usually through an email, to trick the recipient into following instructions that typically seek highly personal information such as passwords and identity details.
Adware
Adware is an advertising-supported software installed without your permission to generate intrusive online advertisements.
Malware
Malware involves installing Ransomware, spyware, viruses, and worms in individual computers or systems, blocking access to your computer resources, disrupting the system, or gaining access to private information from data storage.
With the advancing time, cyber security threats are becoming even more complex as malicious actors are becoming smarter. Therefore, now is the time to implement preventive measures and ensure protection against cybercrime. We've mentioned below a few challenges that will impact the cybersecurity industry.
Emerging Challenges of Cyber Security
The increasing rate of mobile malware- Harmful software that targets the operating systems of mobile devices is fast gaining traction with the increasing use of non-secure, public Wi-Fi networks. Undoubtedly, the number of threats will only increase with the advent of the remote working era.
The rapid spread of artificial intelligence- A critical loophole in using AI tools is frequent modifications in passwords and biometric logins offer hackers the opportunities to control and monitor details of individuals such as addresses, bank details, and other private data.
The growing popularity of IoT devices- The trend of Internet-of-Things devices is becoming popular with their lesser costs and the merits of cloud technology. However, it also opens the doors for cybercrimes to expose highly profitable databases accessed by cloud networks.
Ransomware attacks targeting critical businesses- In the last few years, there have been several instances of coordinated attacks on companies by Ransomware, with online criminals demanding hefty ransoms and other illegal demands.
Phishing is becoming ever more sophisticated- The evolution from phishing to spear-phishing has been quick. We are witnessing more sophisticated versions of phishing with every passing day. Online fraudsters send malicious emails to well-researched victims, attempting to access personal data through spammed websites and social media platforms.
The potential misuse of 5G networks- The entry of 5G networks will allow ordinary people to use their gadgets more efficiently. It will be a boon for businesses that rely on speed and efficiency. However, it will also invariably spawn a new generation of cybercriminals armed with smarter and speedier devices.
The steady growth of Hacktivism- Hacktivism, a combination of the words 'Hack' and 'Activism,' is executed with the express purpose of disrupting networks or stealing information of political, governmental, or social opponents. The latest version of breaking into cybersecurity systems of the government either by non-state players or through orchestrated efforts of enemy nations is becoming a real challenge for many countries.
The dangers posed by Work-From-Home practices- As organizations in a post-pandemic world begin coming to terms with a Work-From-Home regime, one of the many issues that need addressing is IT security for home workers. Employees relying on their home networks and their own devices without adequate knowledge of security protocols can pose several challenges.
Advantages of Deploying a Robust Cyber Security Infrastructure
With digital solutions playing a crucial role in global businesses' success and individual achievements at work and in personal life, one cannot underestimate the advantages of cyber security. It has become a significant field of endeavour in keeping all operations running smoothly. While the millions of pieces of technology that go behind the successful flow of the cyber world can be hard to visualize for an ordinary person, it is much easier to consider the effects of disruption. Without professionals trained in a rigorous cyber security course working tirelessly, many web solutions and conveniences would be nearly impossible to manage due to the ever-present threats of the many fraudulent forces at work.
The Scope of Cyber Security as a Career Option
A typical cyber security professional, who has academic credentials through a cybersecurity course, or a cyber security diploma, can find, test, and repair weaknesses within a company's information technology infrastructure. They can monitor systems for malicious content, identify network breaches, install software updates, firewalls, and antivirus protection systems, strengthen and maintain entire networks in a guarded and fully protected status. Moreover, aspiring cyber security professionals have a myriad of career options in cyber security, such as becoming a Cybersecurity analyst, Chief Information Security Officer, Network Security Engineer, Cybersecurity Manager and so on.
Cyber security training helps professionals employ different tactics to secure computer systems and networks. Thorough knowledge and real-time experience in deploying cyber security protocols ensure that trained professionals possess a vast repertoire of tools and processes to fight cyber threats' hazards. Some of their methods include using two-way authentications, securing passwords, installing regular updates, running antivirus software, using firewalls to disable unwanted services, avoiding phishing scams, employing cryptography and encryption protocols, and obtaining domain name servers. Several types of cyber security courses help prepare professionals to safeguard all kinds of information technology resources.
Becoming a Cyber Security Professional
With rapid digitalization and the constant pressure to safeguard systems and networks from increasingly sophisticated cyber-attacks, it is no surprise that there is a rising demand for well-trained cyber security professionals. Aspiring cyber security professionals do not necessarily need a fancy academic background. Instead, certifications have become an industry-standard marker of knowledge and proficiency, leading to many options for those who want to upskill themselves for a promising career in cyber security.
Emeritus India offers various types of cyber security courses in partnership with top universities, such as IIMs, IITs, and ISBs. With top notch quality online learning experiences, you can learn in-demand skills through online as well as in-person certificate courses in cyber security that can help you launch and take your career in cyber security to the next level. You will learn from the top universities, world-renowned faculty, and leading industry experts. These experiences will help you go beyond theory with real-world case studies and simulations, preparing you for immediate opportunities to apply what you learn.